Telehealth Licensure Gives Physical Therapists a Chance to Grow
With a compact set to go live in a few months, physical therapists are looking at telehealth licensure as a means of expanding their base and working with health systems in new digital health programs.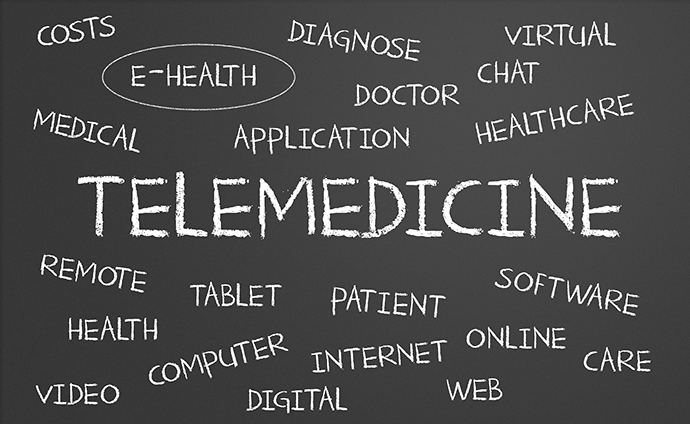 Source: ThinkStock
- Physical therapists will soon be able to use telehealth to reach patients in other states.
Officials with the Federation of State Boards of Physical Therapy (FSBT) have set mid-2018 as the go-live date for the Physical Therapy Licensure Compact. At that time, physical therapists and physical therapy assistants can use an expedited process for applying for licenses to practice in member states, and can then use a telemedicine platform to expand their business.
The compact went live in April 2017 with passage in a 10th state, triggering the creation of a Physical Therapy Compact Commission to develop final rules and bylaws. Those guidelines were approved in December 2017, and are now being implemented by boards in member states.
In addition, three states have joined the Psychology Interjurisdictional Compact (PsyPACT), overseen by the Association of State and Provincial Psychology Boards, with another four states considering legislation. Seven states need to join the pact to trigger activation.
With New Jersey Gov. Chris Christie's signature on S2511 last month, 15 states have now joined the compact – Washington, Oregon, Montana, North Dakota, Utah, Arizona, Colorado, Texas, Missouri, Mississippi, Tennessee, Kentucky, North Carolina, New Hampshire and New Jersey. Five more states – Nebraska, Kansas, Oklahoma, Pennsylvania and South Carolina – are considering legislation to join the compact.
The compact is expected to help physical therapists expand their reach and partner with health systems on telehealth and telemedicine therapy and rehabilitation programs serving diverse populations like post-operative patients, seniors, athletes and those with chronic conditions.
"In physical therapy, our patients/clients are asking for more time-efficient and less costly care models," the American Physical Therapy Association, also a supporter of the licensure compact, reports on its website. "Their busy lifestyles also can make it difficult for them to attend traditional appointments."
In an interview roughly one year ago with mHealthIntelligence.com, Joe Hawley, founder and CEO of Massachusetts-based TrainerMD, said physical therapy and rehabilitation programs are the ideal resource for healthcare providers looking to extend post-discharge and health and wellness care for their patients into the home.
"Doctors don't have the time or training for this," said Joe Hawley, who sees his company as "filling in the gaps" between the hospital and the gym. "We're educating the doctors and the patients at the same time, giving [patients] health intelligence they don't normally get from their doctors" and giving those doctors a link to home-based physical therapy that fits into their remote monitoring plans.
This is the third compact to go live following the Interstate Medical Licensure Compact for physicians and the Enhanced Nurse Licensure Compact, which went live last month in 29 states (another six states have legislation pending). The IMLC is now live in 16 states, with another five states issuing licenses on a limited basis, two states delaying implementation and eight states and Guam considering legislation.
Among those supporting a licensure compact for physical therapists is the American Telemedicine Association.
"For telemedicine to achieve its maximum potential nationwide, physical therapists must be able to practice at the top of their scope across the barriers of geography," Jonathan Linkous, the ATA's former CEO, said in a Jan. 27, 2016 letter to William A. Hatherill, his counterpart at the FSBPT. "Passage of the compact will empower physical therapists to participate in and benefit from a variety of innovative service delivery models featuring a multi-disciplinary team approach to provide and coordinate a patient's care. Patients will reap the ultimate rewards of these efforts."