Telehealth Market Poised for Multi-Billion Dollar Expansion
Many reports point to a major boom in the telehealth marketplace by the end of the decade which could reach $43.4B.
- The telehealth marketplace is gaining major steam. There are multiple aspects to the technology that is helping it to take off. With the use of communication tools, digital sensors and mobile devices, healthcare is changing. It is now possible to transmit medical images for diagnosis anywhere in the world, data can be collected and shared in real-time, patients are remote monitored, consultations can happen between doctors and specialists in different states or countries and training can happen between parties in different physical locations.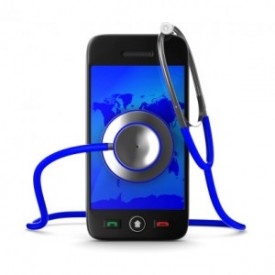 Recently, iData Research, a leader in mobile device market research, released its 2014 U.S. patient monitoring market report. It projects that by 2020, the remote monitoring marketplace is going to grow to over $5 billion.
The expansion over the next five years is going to be pushed heavily by the telehealth aspect, which is segmented into cardiac implantable electronic devices and disease conditions management telehealth monitoring. These two sections will have a near even split by 2020. Telehealth as a whole will experience double-digit growth over this time frame.
"The goal of telehealth is to prevent hospital readmission, reduce in-office visits, better manage health of individuals with long term conditions and reduce costs for more remote and isolated healthcare providers," Dr. Zamanian, CEO of iData said in the report.
According to the study the growth in telehealth is driven by the demand for customized healthcare solutions, including chronic illness amongst the aging population and a strained healthcare budget. Market growth will be bolstered by as awareness and implementation of standards for reimbursement and adoption of these care models expands. On top of that, private and public organizations are expected to expand their budgets to incorporate more telehealth systems.
The remote monitoring aspect of telehealth is only one side that is poised to experience growth in the coming years. The industry as a whole has a bright future.
A report released earlier this year by BBC Research forecasted telehealth from 2014 through 2019. The study found that the global telehospital/clinic and telehome market reached $16.3 billion in 2013 and $19.2 billion in 2014. By 2019, the market is expected to increase to $43.4 billion. That is a five year compound annual growth rate (CAGR) of 17.7 percent.
Look at these two sections separately, the telehospital/clinic market reached $11.1 billion in 2014 and could reach $19.5 billion in 2019. That is a CAGR of 12 percent. The telehome segment totaled $8.2 billion in 2014 and should reach $23.9 billion by 2019. The CAGR doubles the hospital/clinic segment at 24 percent.
Telehealth is poised to make major steps over the next several years and hospitals that get in ahead of the curve will be in a better situation to meet patient demand.