Telehealth, Telemedicine Reimbursement Score Big in New Budget Deal
The two-year budget deal signed into law by President Trump includes several provisions that loosen Medicare restrictions on telehealth and telemedicine reimbursement.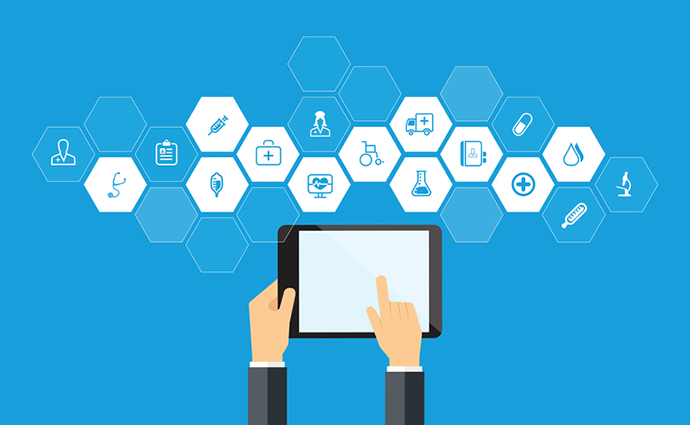 Source: ThinkStock
- Telehealth and telemedicine reimbursement scored huge successes in the budget deal signed into law by President Donald Trump, with one senator saying the law does more for Medicare coverage of telehealth than any past legislation.
The two-year budget deal, approved by Congress after a brief but tumultuous government shutdown and signed into law on Friday morning, includes parts of the Creating High-Quality Results and Outcomes Necessary to Improve Chronic (CHRONIC) Care Act. Targeted at Medicare's telehealth and telemedicine reimbursement rules, the new law:
eliminates geographic restrictions on telestroke consultation services, beginning in 2019;
expands telehealth coverage under Medicare Advantage Plan B, beginning in 2020;
gives Accountable Care Organizations more flexibility to use telehealth services;
adds the patient's home freestanding dialysis facilities, without geographic restriction, to the list of originating sites for monthly telehealth assessments with a nephrologist, beginning in 2019, though Medicare would not provide a separate originating site payment if the service was conducted at home; and
extends for two years the Centers for Medicare & Medicaid Services' Independence at Home demonstration, which establishes home-based primary care teams for Medicare beneficiaries with multiple chronic conditions, and increase the cap on the total number of participating beneficiaries from 10,000 to 15,000.
Hawaii Senator Brian Schatz, a key supporter of several telehealth and telemedicine bills over the past few years, tweeted enthusiastically shortly after President Trump signed the bill.
"Tucked into the bill signed are the most significant changes ever made to Medicare law to use Telehealth," the Democratic senator said. "It will increase access and quality of care, and reduce costs using tech that's already available."
"Almost every other part of our health system uses technology to improve health and save costs. It's long past time for Medicare to catch up," Schatz later added in a press release. "This legislation will improve health outcomes for Medicare patients, especially those who live in rural areas or have to make a big effort to get to the doctor's office, and will make sure that Medicare is ready for the future, when telehealth plays an even bigger role in health care. I'm glad that Congress is making a bipartisan effort to make sure no one gets left behind from the promises and benefits telehealth has to offer."
READ MORE: Kaiser Study Gives Telemedicine High Marks in Stroke Treatment
Aside from the CHRONIC Care Act, the new law also pulls in parts of other telehealth bills, including the Furthering Access to Stroke Telemedicine (FAST) Act and the Increasing Telehealth Access to Medicare Act.
InTouch Health, one of the nation's largest providers of telestroke services, also praised the new law.
"This legislation represents the first time physician payment has been enabled for the broad Medicare population and, we believe, marks the beginning of a shift in policy supportive of telehealth as a means to improve access and lower cost," Joseph M. DeVivo, CEO of the California-based company, said in a press release. "We and our partners have worked hard for these changes, which will remove originating site requirements for telestroke services, expanding access to life-saving telehealth technology to 40 million previously unserved Medicare beneficiaries."
"It's great forward movement for the embrace of Telehealth," Roy Schoenberg, MD, MPH and CEO at Boston-based telehealth provider American Well, said in a news release. "It allows (but doesn't require) CMS to cover and pay for Telehealth services."
"The next step would be for [the Centers for Medicare & Medicaid Services] and the secretary to take advantage of this new discretion and to bring Telehealth to elderly Americans who, until now, are excluded from its benefits," he added.
READ MORE: Medicare Spending on Telehealth Increases, But Barriers Remain
Samantha Burch, Senior Director of Congressional Affairs for the Healthcare Information and Management Systems Society (HIMSS), also offered praise.
"Despite the momentum behind telehealth on Capitol Hill in recent years, only a small handful of bills (all narrow in scope) made it over the finish line in each chamber and even fewer ultimately were signed into law," she wrote in a blog on the HIMSS web site. "In this case, a more comprehensive set of telehealth policies was able to "hitch a ride" on a spending package that addressed a number of priorities for the health(care) community – funding for Community Health Centers, the National Health Service Corps, and key Medicare programs vital to rural community hospitals, among other critical programs."
"Passage of the CHRONIC Care Act telehealth provisions marks an important step forward for connected care," Burch added. "Congress, [the Health and Human Services Department] and the healthcare community have much more work to do to modernize Medicare to increase use of remote patient monitoring (RPM) and set the stage for realizing the potential of the many innovative technologies coming down the pike. Ultimately, as HIMSS has stated in the past, policy should promote, not hinder, better care and healthier outcomes for patients."
The American Heart Association said the new law "will greatly benefit the nation's heart and stroke patients."
"Several significant barriers for Americans with heart disease and stroke have finally been removed with passage of this legislation," AHA CEO Nancy Brown said in a prepared statement. "Thanks to Congress, more Medicare beneficiaries will now have access to the treatments and follow-up care they need to fight cardiovascular disease."
READ MORE: Senate Passes VETS Act, Enhancing Telehealth Access for Veterans
The AHA pointed out that telehealth will play an important role in cardiac rehabilitation programs.
"These programs improve the health and recovery of patients with cardiovascular disease and substantially reduce hospital readmissions and the associated costs," the organization noted. "Despite these clear benefits, only 1 in 3 survivors reported receiving cardiac rehabilitation after a heart attack. The reasons included low referral rates, the lack of a strong physician endorsement, limited awareness of the programs, financial burdens and no access to program sites. The cardiac rehabilitation provision passed by Congress will now allow physician assistants, nurse practitioners and clinical nurse specialists to supervise cardiac and pulmonary rehabilitation on a day-to-day basis under Medicare, and hopefully encourage more use of these very effective programs."