Telehealth Will Only Benefit Seniors if They Know It's Available
A new survey finds that many seniors don't know if their Medicare plan covers telehealth services. This points to a gap in communication between health plans and their most vulnerable members.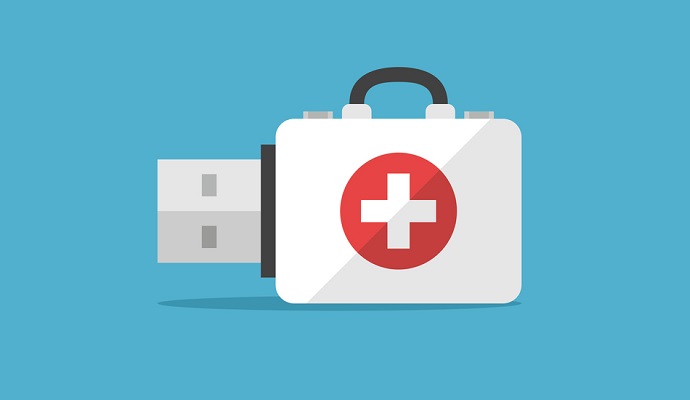 Source: ThinkStock
- Telehealth is touted as an important avenue for seniors looking to stay healthy and at home, yet almost 90 percent of seniors recently surveyed said they either don't have access to telehealth through their Medicare plan or they don't know if they have it.
The survey, conducted by HealthMine, underscores the challenges faced by seniors in connecting to the latest in telehealth and mHealth technology: Namely, there hasn't been much effort to get them onto the platform.
The Dallas-based telehealth company surveyed some 500 Medicare members age 65 or older this past June and July, and found that 57 percent were unsure if their plan covered telehealth – meaning they'd never been told about it or used it – and another 31 percent said their plan did not offer the service.
Adding to the dilemma, almost 80 percent of the seniors surveyed said they don't have easy access to their electronic medical records, signaling a lack of connectivity in the senior market and a gap in care coordination and management.
Part of the problem is that seniors, in general, are more comfortable with traditional methods for accessing healthcare. For example, the survey found that 20 percent of seniors still prefer to communicate with their health plan by snail mail, while almost 50 percent favor a phone call. Only 31 percent of seniors prefer to communicate through digital channels.
But that doesn't mean they're against using the technology. The Harris Poll's 2015 Senior Health and Technology Survey found that most older adults do want to improve their health, but they aren't being coached by their healthcare providers.
"This study's findings highlight how open seniors are to using technology in healthcare to have more control and information to support their daily activities," Steve Ewell, executive director of the Consumer Technology Association Foundation, told mHealthIntelligence sister site PatientEngagementHIT in a February 2016 interview. "The innovations coming to market allow us to better track our health and well-being, which will lead to greater independence and quality of life as we age, while also providing peace of mind to our caregivers and loved ones."
The West Corporation, a Nebraska-based digital communications company, says providers and payers have to tailor the message to the population, reaching out to seniors in a way that makes them feel comfortable.
"Technology is merely the tool; it's never the solution" to engagement, Colin Roberts, senior director of healthcare product integration at the West Corporation, told mHealthIntelligence in a July 2016 interview. "It enables those frequent nudges (between provider and patient), but if you sit back and expect the technology to do the job, you're missing the connection."
In terms of the recent HealthMine Survey, this means creating a platform that reaches out to seniors by whatever avenue of communication they choose, and letting them know what services are available to them. And it means helping them to become more comfortable with digital communications so that they can access information and resources when they need it.
As an example, consider the aftermath of Hurricanes Harvey and Irma in Texas, Florida and surrounding states. With healthcare services strained during recovery efforts, seniors in those regions need to know how and where they can access healthcare services.
"These hurricanes have underscored the importance of every person being digitally connected to their health," Bryce Williams, HealthMine's president and CEO, pointed out in a press release accompanying the report.
In an April blog on the company's website, Williams and his team emphasized the importance of health plans creating "one comprehensive, integrated platform" that reaches out to members and gives them what they need.
"By integrating legacy systems and uniting electronic health records and other clinical and behavioral data into a single platform, health plans can facilitate member access to health information," the blog pointed out. "They can help provide better connections between patients and physicians outside the doctor's office."