Telemedicine Gives Specialists a Chance to Exercise Their Skills
Dr. Camille Introcaso is using telemedicine to extend her skills as a dermatologist beyond her private practice. The eConsult platform enables her to help providers in need of specialist consults and patients who might not otherwise get that care.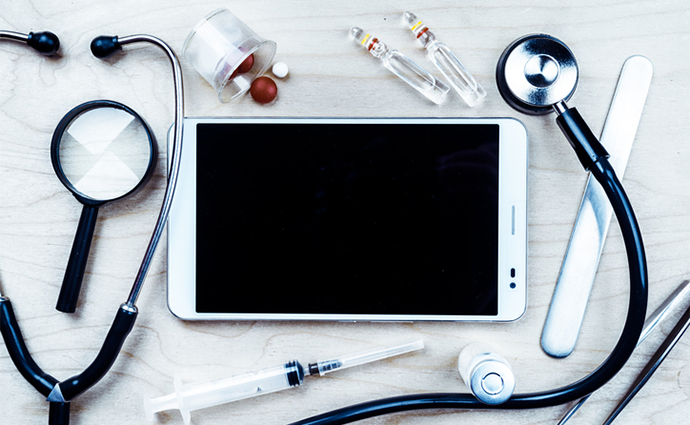 Source: ThinkStock
- Telemedicine advocates have long argued that virtual care is equal to in-person care. But for some specialists augmenting their "day job" with eConsult services, that telehealth platform enables them to do more than they normally do during an office visit.
One such specialist is Dr. Camille Introcaso, a dermatologist with the Pennsylvania Center for Dermatology, a private practice in the Philadelphia area, who joined AristaMD's Smart Care eConsult service roughly a year ago. The connected care platform, which she usually accesses at home in the evening, offers her the opportunity to flex her clinical muscles and help people who can't afford her services, but who often need them more than the patients she sees in her office.
"This is a different world," she says. "These are often dermatologic conditions that have a higher level of acuity."
Through AristaMD, which offered the eConsult job after connecting on the Doximity social media site, Introcaso makes herself available for consults at selected times over a two-month block. On the days that she is available, she'll receive an e-mail notice that a case has been referred to her; she gets about three a day, with the largest amount in one day being 11.
Introcaso gets referrals from healthcare providers working with underserved populations, especially those in federally qualified health centers (FQHCs). These are practitioners dealing with patients who lack access to primary care services and don't have the means, financially or otherwise, to seek specialist care.
READ MORE: Telehealth Measures Up to The Doctor's Office in Dermatology Care
Often for that reason, Introcaso will be asked to led her expertise to cases that are more serious in nature, perhaps involving medical issues that have been ignored or neglected and threaten to develop into serious health crises.
"These tend to be more challenging," she says.
That's often a far cry from the patients she sees in her office, many of which can afford regular healthcare and are active in maintaining their health.
Like most eConsult platforms, AristaMD uses asynchronous or store-and-forward technology. Introcaso receives a message that a case has been forwarded to her, and she logs on to a secure site via laptop to review the details. She might find time during lunch or an afternoon break to log on, but most often does so in the evening.
Because dermatology is such a visual practice, high-resolution images of the skin condition or wound are important.
READ MORE: Community Health Centers Use Telehealth to Boost Specialty Consults
"The first thing I look at are the pictures," she says.
After reviewing the details, Introcaso might do some research – either online or in her medical library – to develop a diagnosis and suggested treatment plan before crafting a response. The asynchronous platform gives her that flexibility, and it's something she doesn't have when she's in her office with a patient sitting in front of her.
"It's more complete," she says of the telemedicine platform. "I'm more complete than when I'm standing in front of someone and say 'OK, I'll see you again next week.'"
"I'm aware that the person who I'm talking to is the primary care provider," she says.
There's also a difference in how the diagnosis and treatment are presented. In her office, Introcaso deals directly with her patients, telling them what they need to do. On the eConsult platform, she's working with other providers, offering them guidance so that they can turn around and talk to their patients. In this format, she's not only diagnosing the condition but helping the doctor or nurse to understand why she made this diagnosis and how she settled upon a suggested treatment plan.
READ MORE: Store-and-Forward Telemedicine Services Expand Connected Health
Introcaso says the platform gives her the ability to learn more about her specialty, and to dig deep for details that she might not have time to do in the doctor's office. She says she also feels more freedom to look for and suggest alternative diagnoses and treatments, as she's collaborating with – and bouncing ideas off of - another practitioner.
"I'm doing a lot more learning on the job," she says.
While the telemedicine platform gives Introcaso an opportunity to expand her horizons and help treat people who really need her services, she says there's one part of the process that could be improved.
As the platform is designed, specialists take their referrals, come up with diagnoses and treatment plans, send them back to the originating practitioner and never see them again. For them, the case is closed, and there's no opportunity to learn of the results.
Introcaso says she'd like to be offered a chance to follow up, so as to know whether her advice worked. This, in turn, would help her to improve her skills as a specialist.
"There's a lot out there to learn," she says.