Telemedicine Helps NYC Jails Cut Costs and Complexity in Prisoner Care
NYC Health + Hospitals is using a telemedicine platform to improve patient access to specialty services at New York City's 12 jails. Officials say the prisoners like the convenience as well.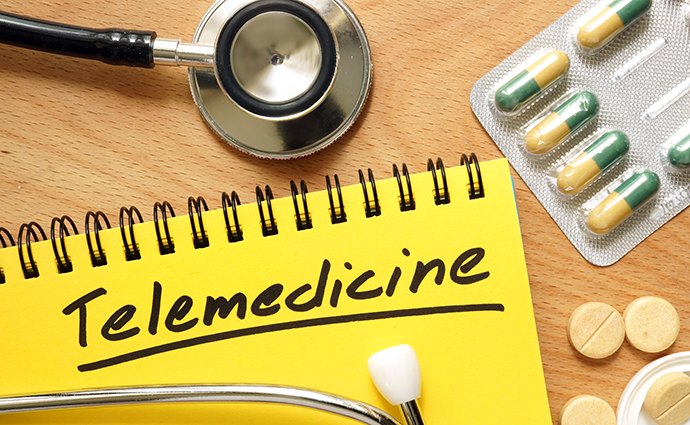 Source: ThinkStock
- A trip to the doctor's office isn't an easy task for residents of New York's City's 12 municipal jails or their jailers. A telemedicine platform, however, could make things a lot easier.
NYC Health + Hospitals is using Cisco telemedicine technology to coordinate virtual visits for the jail system's 55,000 annual residents. The health system's Correction Health Services department, based on Riker's Island, coordinates care with Bellevue and Elmhurst hospitals through some 30 telemedicine stations.
"This speeds the process up and reduces a lot of the complexity," says Zach Rosner, MD, the assistant chief of medical services for Correctional Health Services.
Health systems and correctional facilities across the country have been forging telemedicine partnerships at a record pace, making prisons and jails among the more popular non-healthcare locations for new telehealth services.
The attractions and benefits are numerous:
Prison administrators can bring specialty care – in areas such as substance abuse, behavioral health and chronic care management – to the prisoner rather than having to bring the prisoner to the provider. That saves a lot of time and money now spent on arranging prisoner transport, staffing those transports and providing security at hospitals or clinics.
Prisoners, meanwhile, can access specialized and personalized care much more quickly, often leading to better care management and medication adherence and improved outcomes. The virtual platform also opens up the possibility of more frequent individual and group therapy sessions, a pressing need in a population with high rates of substance abuse and mental health issues.
Providers can deliver care via telemedicine on their own schedules, rather than changing their workflows to accommodate when a prisoner or group of prisoners can be transported. And there's an added level or security in using virtual care to treat a population that might not always be receptive to in-person care.
READ MORE: South Carolina's Prison Telehealth Deal is About More Than Healthcare
Rosner said NYC Health – the nation's largest municipal health system – launched its first telehealth platform in 2016, targeting infectious diseases. The program has since expanded to specialist services and some primary care, augmenting the 24-hour clinics in each jail.
The platform has proven especially useful for Dr. Vingh Pham, an infectious diseases specialist at Bellevue who treats prisoners infected with Hepatitis C.
"Studies have validated the use of telehealth to treat Hepatitis C," Pham says in a case study presented by Cisco. "It's a relatively new approach. .... Patients are also in a better frame of mind to interact with us because they haven't just been through a grueling transportation experience. Every telehealth session has ended on a positive note, with no security incidents."
"The scope of care we provide in jail is very broad," says Rosner. A telemedicine platform "helps us streamline a communications process" that has often been fragmented, in some cases relying on handwritten notes and prescriptions carried by the prisoners after they've visited a hospital or clinic.
"That communication is a really critical component of our healthcare system," he adds.
READ MORE: Potential for Healthcare Kiosks in Improving Care Delivery
NYC Health has expanded its platform in jail system to cover specialist services like urology, rheumatology, pulmonary and gastroenterology, and will soon be looking to connect other health system sites as well as New York State forensic hospitals. Officials say the platform has greatly reduced transportation and staffing costs.
Barbara Casey, Cisco's Global Healthcare & Life Sciences Director, says telemedicine platforms for prisons aren't that different for those designed for other settings.
"The biggest challenge in designing a telemedicine platform for this setting is incorporating the right workflow and follow-99up," she says. "For example, if part of the follow-up is to get prescription drugs, how are those drugs obtained and delivered? This may not be as readily easy in a prison, or with a prison population, as it is for non-imprisoned individuals."
"From a technology perspective, the most common function requested would be reliable, clear video that's easy to use, already embedded in an EMR or data gathering type of software, and allows the clinician to document their notes, answers to questions, and follow up treatment recommendations or orders," she added. "If it's for dermatology or behavioral health, having access to a good quality camera with pan, tilt, zoom capability is also very important."
One aspect not to be overlooked is patient satisfaction.
READ MORE: Telepsychiatry Opens a New Window into Behavioral Healthcare
"The patients really enjoy the Cisco telehealth solution," says Dr. Erick Eiting, Director of Specialty and Emergency Services for the Correctional Health Services division, in the case study. "We're improving the experience and quality of care while operating at a much more local level, with fewer steps and less disruption. Telehealth is also more flexible - we can jump from facility to facility and schedule back-to-back sessions without moving anyone. We're getting a lot more done in a lot less time."
Rosner says the health system monitors patient satisfaction, along with such benchmarks as attendance, efficiency and outcomes.
With the telemedicine platform "there's much less waiting around, much less frustration," he says.