Telemedicine Laws Gain Momentum With Passage in 2 More States
Minnesota and New Jersey now have laws on the books that define telemedicine, establish standards of care and guide providers on what types of technology can and can't be used.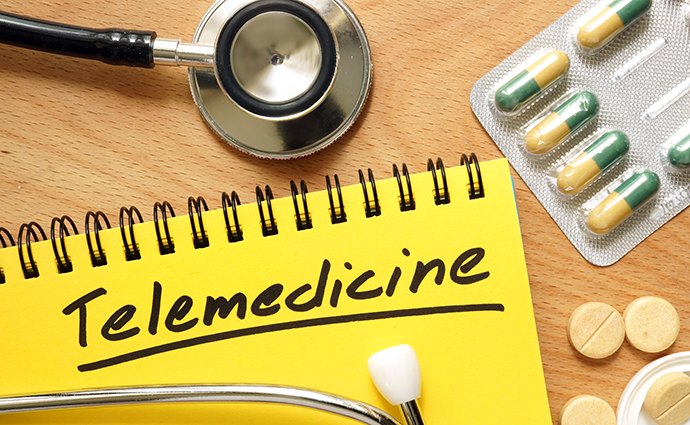 Source: ThinkStock
- Two more states now have telemedicine laws on the books, adding to the ranks of states clearly defining what can and can't be called telehealth and telemedicine.
Minnesota's new regulations became law on August 1. S.F. 1353, unanimously passed by the state's Legislature and approved by Gov. Mark Dayton on May 17, defines telemedicine as "the delivery of healthcare services or consultations while the patient is at an originating site and the licensed healthcare provider is at a distant site."
The simply worded law further states that telemedicine "may be provided by means of real-time two-way interactive audio, and visual communications, including the application of secure video conferencing or store-and-forward technology to provide or support healthcare delivery, that facilitate the assessment, diagnosis, consultation, treatment, education and care management of a patient's healthcare."
It does not include consults between healthcare providers and patients or those between providers that take place solely by telephone, e-mail or fax.
Finally, the law allows Minnesota providers to use telemedicine to establish a physician-patient relationship, and it mandates that standards for practice and conduct be the same as those set for in-person treatment.
New Jersey Gov. Chris Christie, meanwhile, signed his state's telemedicine law on July 21, following unanimous passage by Garden State legislators. That law enables physicians to use telehealth to establish a doctor-patient relationship, ensures the same standards of care as an in-person visit, and ensures coverage and payment parity for private payers, state Medicaid and some other health plans.
That path to passage wasn't without controversy. Legislators were prompted to amend their bill in June to eliminate a proposed three-year deadline on using telehealth to establish the doctor-patient relationship with new patients, after which doctors would have had to meet new patients in person before moving to telehealth.
Christie's action also apparently bypassed concerns from the New Jersey Veterinary Medical Association, which had raised the issue of whether the law would apply to veterinarians and asked the governor to consider a conditional veto. Christie took no action on those concerns, enabling the bill to become law as it was worded.
Vermont and Hawaii also recently passed telemedicine and telehealth legislation.
In Vermont, Gov. Phil Scott signed a law, effective October 1, that expands private insurance coverage for telehealth services, ensures payment parity with in-person services, removes restrictions on originating sites, allows for reimbursement for some store-and-forward telehealth services, loosens documentation requirements for telehealth and allows telehealth-based prescribing.
And in what's being called an unusual move, the law prohibits recording telehealth sessions. Telehealth experts have said this is the only state with that restriction on the books.
In Hawaii, Gov. David Ige signed a law on July 12 that defines telehealth, stipulates that payers "describe in their access plan their network, including how the use of telehealth or other technology may be used to meet network access standards, if applicable," and "requires a health carrier with a network plan to maintain a network that includes sufficient numbers of appropriate types of providers to ensure that covered persons have access to covered services."
According to the Center for Telehealth and e-Health Law (CTeL), an April report from the Center for Connected Health Policy (CCHP) identified more than 200 telehealth-related bills that had been introduced in 44 states in 2017 alone. CTeL is currently working on an update identifying where each state stands in telemedicine legislation.