Telemedicine Network Helps Virginia Hospitals Coordinate Care
Culpeper Medical Center is using a telemedicine platform to connect with specialists at UVA Medical Center and coordinate care for Emergency Department patients with cardiac and vascular issues.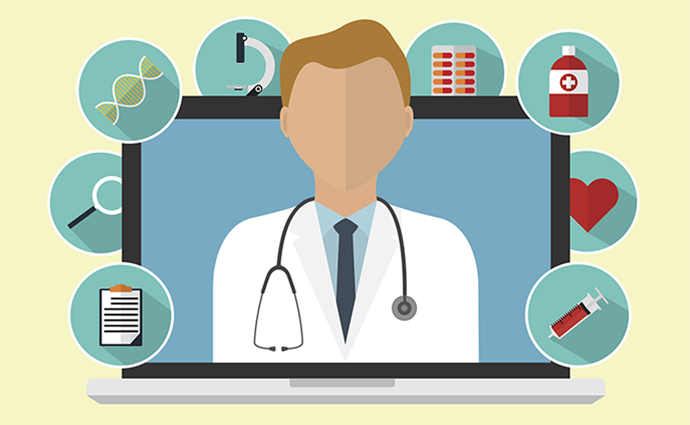 Source: ThinkStock
- A new telemedicine platform is giving northern Virginia's Culpeper Medical Center the opportunity to triage patients with cardiac or vascular issues before sending them, if necessary, on to the experts at UVA Medical Center.
Culpeper Medical Center, part of the Novant Health UVA health system, is using connected care technology to link its Emergency Department with specialists at UVA's Heart & Vascular Center in Charlottesville, roughly an hour away. The specialists, using the video feed and the patient's medical record, can consult with the patient and the patient's family before deciding on a course of treatment, which could keep the patient at Culpeper or send him/her on to UVA for emergency or scheduled surgery.
"The Aortic Telehealth program allows for a closer collaboration between Culpeper Medical Center and UVA," Nicholas Teman, MD, a UVA heart surgeon, said in a press release. "Patients and their families will have the opportunity to meet with their surgeon prior to a transfer for potential emergency surgery, and unneeded transfers can be avoided."
"This is exactly the type of benefit patients at Culpeper Medical Center receive as a result of our Novant Health UVA Health System partnership," added Jon D'Souza, MD, Culpeper Medical Center's chief medical officer. "We're giving our community access to lifesaving care using cutting-edge technology conveniently provided in their local community hospital."
The program, administered through UVA's Karen S. Rheuban Center for Telehealth, is an example of how smaller hospitals can partner with larger institutions to improve care coordination.
The smaller hospital, with limited resources, can use telemedicine to access specialist resources and keep more care local. The larger hospital, meanwhile, can use the platform to assess remote patients in need of emergency care and better prepare for that patient's arrival.
The telemedicine network offers Culpeper Medical Center access to specialists in several areas, including telestroke.