Telemedicine Pioneer Qualcomm Life Sold, to be Renamed CapsuleTech
Qualcomm Life, one of the early leaders in the remote patient monitoring space with its 2net Hub, has been sold to a San Francisco-based private equity firm. The telemedicine company will be renamed Capsule Technologies.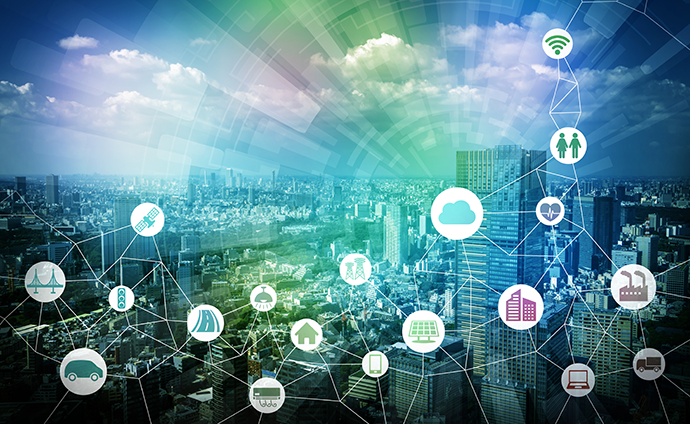 Source: ThinkStock
- One of the early pioneers of the remote patient monitoring movement is changing owners – and its name.
Qualcomm announced this week that it's selling its Qualcomm Life business to Francisco Partners, a San Francisco-based private equity firm, for an undisclosed sum. The company will be spun off as an "independent entity" and renamed Capsule Technologies, or CapsuleTech.
Qualcomm Life was launched in 2011 at the old mHealth Summit in Washington DC, staking its claim in the telemedicine landscape with the 2net Hub, a "cloud-based, end-to-end connectivity platform" for data retrieval and transmission. The platform was seen as a connected health portal through which medical grade data could be collected and shared, giving healthcare providers the opportunity to gather reliable health data from outside the walls of the hospital.
Qualcomm Life was one of the first telemedicine companies to target the challenges faced by healthcare providers in gathering digital health data. The 2net Hub was developed as a portal to handle data from clinical-facing mHealth devices – medical or clinical grade data – as opposed to data gathered and stored on consumer products or entered by the patient.
The company hit its stride just as consumer-facing wearables like activity trackers and smartwatches were showing up on the connected health radar and patients were asking their doctors and nurses to include step counts and sleep measurement in care management plans.
James Mault, MD, FACS, then Qualcomm Life's Senior Vice President and Chief Medical Officer, noted most doctors didn't trust consumer-facing mHealth devices at that time because they aren't subject to the same rigorous standards as clinical technology.
"And that's OK – as long as the clinician is aware of that," Mault said in a March 2015 interview with mHealth News. "That data is still going to be important. … (But) if you're going to make life-and-death decisions, you're going to want to use a medical grade solution."
More recently, Qualcomm Life has been expanding the platform into the healthcare setting. In deals with Philips, AlertWatch and Perigen, the company has been building an underlying infrastructure that collects and sorts clinical data no matter where it's coming from.
"As we grow our intelligent care product platform, we look to collaborate with companies that monitor patients and provide actionable insights for physicians and care teams," Mault said in a 2018 press release.
Company officials say they expect that growth to continue under a different owner and name. The Capsule Technologies moniker isn't exactly new. Qualcomm Life acquired a clinical data management company of the same name in 2015.
"Capsule is a key enabler of the digital hospital and is a trusted choice among hospital clinicians, IT administrators, and healthcare IT vendors," Chris Adams, a Partner with Francisco Partners, said in a press release. "As hospitals continue to adopt data-driven approaches to managing patient care, Capsule stands to benefit by serving as a centralized connectivity hub for clinical information. We are excited to partner with Capsule and to help the team capitalize on new innovations in device technology and software applications."
"FP's acquisition will help Qualcomm Life (now CapsuleTech) continue to deliver market leading products and services to its world class customer base," added Rick Valencia, Qualcomm Life's longtime president and chief spokesman, who will advise the new company as it's spun off.