Telemedicine Program Aims to Help Providers in Rural Appalachia
The University of Virginia Health System is launching a Project ECHO telemedicine program aimed at helping primary care providers in rural Appalachia to treat patients living with lung disease.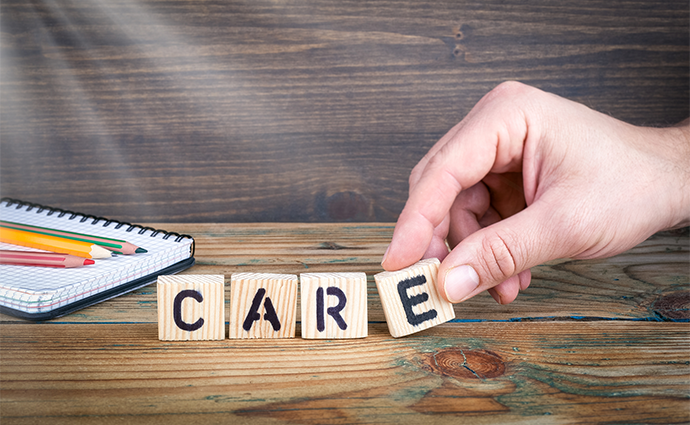 Source: ThinkStock
- The University of Virginia Health System is launching a telemedicine program to help primary care providers in remote Appalachia treat patients living with lung disease.
UVA will be partnering with Stone Mountain Health Services and The Health Wagon – a mobile health program serving some of Virginia's most remote counties – in a telehealth program aimed at helping PCP's improve lung disease prevention and treat those with the disease. The program is based on the Project ECHO model.
Armed with a $10,000 grant from the National Science Foundation, the three healthcare providers will coordinate a series of 10 online education centers offered through the UVA Center for Telehealth. Topics for the session will be determined through a survey of participating PCPs, and will likely include smoking cessation efforts, and lung cancer screening, sleep apnea and pulmonary rehabilitation.
"I'm excited to grow this program and think this has the potential to set the table for larger collaborative efforts to both prevent lung disease and better care for patients with lung disease," Drew Harris, MD, a UVA pulmonologist and medical director of the Black Lung Program at Stone Mountain Health Services, said in a press release.
"I am looking forward to the opportunity to coordinate with UVA and have additional resources available to provide comprehensive pulmonary care to our black lung patients and patients with other forms of lung disease," added Jody Willis, DNP, a nurse practitioner for the Stone Mountain Health Services Black Lung Program. "A team-based coordinated effort will ensure our patients are receiving access to specialized care and aid in meeting a common goal of improved patient outcomes."
Residents of the Appalachian region – one of the most remote parts of the country – experience higher-then-average rates of lung cancer and CPD, as well as the highest death rate nationally for black lung disease. The area also has limited access to healthcare services, particularly specialists, so residents get most of their care from PCPs and have very little access to those specializing in treating issues like black lung disease.
Developed in the early 200s at the University of New Mexico School of Medicine, the Project ECHO (Extension for Community Health Outcomes) model is being used by health systems across the country and in other parts of the globe as a means of extending care management and coordination to primary care providers and others at the front lines of healthcare.
The UVA Center for Telehealth, also the home of the Mid-Atlantic Telehealth Resource Center, has a number of Project ECHO programs up and running. This particular program aims to reach PCPs who may have limited access to outside resources.
"We want to work closely with the local care providers to determine how we can assist them in making sure their patients have easier access to specialized care for lung disease," Kimberly Albro, DNP, FNP-BC, Project ECHO Program Manager for the UVA Department of Psychiatry and Neurobehavioral Sciences, sasid in the press release. "Using a low-bandwidth platform, participants are able to join from a computer, landline or smartphone. No special equipment is required. They can join from home, the office, or out in the community. Greater connectivity results in broader participation, and we hope to reach as many providers across the region as the technology allows."