Telemedicine Study Cites Tele-ICU's Positive Impact on Patients
Combined with a recent study at UMass Memorial Medical Center, an Advanced ICU Care report on 17 eICU programs across the country adds to the growing body of evidence that telemedicine can make a difference in the ICU.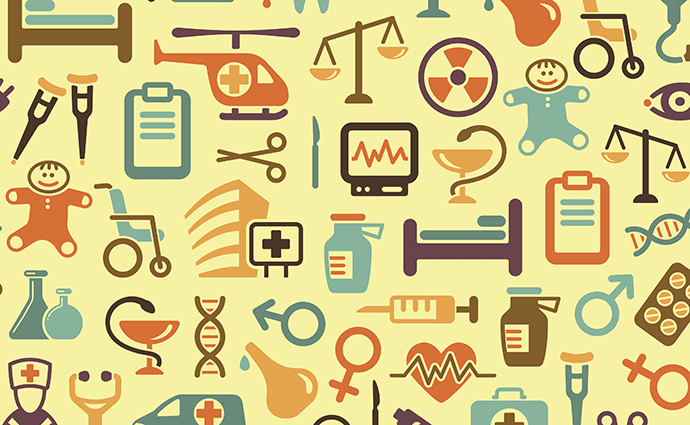 Source: ThinkStock
- A year-long study of telemedicine programs at 17 hospital ICUs around the country has found that the tele-ICU concept has a direct impact on patient health.
Presenting at the Society of Critical Care Medicine's 46th Critical Care Congress this week in Hawaii, Dellice Dickhaus, MD, FCCP, director of operations for Advanced ICU Care, reported that a telemedicine platform helped reduce the average patient's ICU stay by more than a third, saving more than 26,000 ICU days across the 17 hospitals.
More importantly, she said, the tele-ICU model of care reduced mortality rates by an average of 29 percent, allowing almost 390 patients to live longer than they would have lived in an ICU without access to telemedicine. Other aspects of the study indicated patients in an eICU were treated to better care coordination and management practices.
The study by St. Louis-based Advanced ICU Care, which offers tele-ICU services to roughly 60 hospitals in 22 states, follows on the heels of a series of studies at UMass Memorial Medical Center that found that tele-ICU or eICU services can save millions of dollars and repay a hospital's capital costs within months.
"The ability of tele-ICU programs to increase case volume and access to high quality critical care while improving margins suggests a strong financial argument for wider adoption of ICU telemedicine by health systems and intensivists," said Craig M. Lilly, MD, director of the eICU program at UMass Memorial Medical Center and a professor of medicine, anesthesiology and surgery at the University of Massachusetts Medical School. "It has been well documented that properly implemented telehealth programs can have a significant impact on patient outcomes, and this study now supports the financial investment behind it."
Lilly led a series of four studies that analyzed more than 51,000 patients across seven adult ICUs on two campuses of an 834-bed academic medical center in Massachusetts. It compared a traditional ICU with UMass Memorial's Philips eICU program, as well as a tele-ICU program with a logistical center to improve bed use and standardize care.
"It's an evolutionary process," he said. "We're not quite there yet on a standard of care, but we're moving in that direction."
In presenting Advanced ICU Care's data, Dickhaus said telemedicine platforms are proving valuable in helping hospitals – and ICUs in particular – capture, analyze and draw conclusions from vast amounts of patient data. This, in turn, is improving how hospitals set up and staff critical care departments, which leads to improved care and better outcomes.
"The addition of tele-ICU services can provide for staffing resources and performance analytics that are otherwise unavailable. Together they support the design, systematization, and execution of clinical workflows that adhere to best-practice protocols," she said in a press release. "The process includes the systematic capture of large quantities of data, followed by analysis to determine population health impacts and then the adjustment of clinical protocols and workflows. Tele-ICU reporting capabilities measure the effectiveness of these protocols, allowing for a feedback loop and ongoing process improvement."
According to the study, which compared Advanced ICU Care's statistics to APACHE (Acute Physiology and Chronic Health Evaluation) data metrics, telemedicine capabilities helped those hospitals improve prophylaxis treatments, ventilator management and glucose management. This means tele-ICU patients are getting better care, leading to better outcomes.
In terms of patient volume, the telemedicine platform reduced the average ICU length of stay by 36 percent; it also boosted the number of patient ICU stays by 15 percent without adversely affecting the hospital's length-of-stay metrics. In addition, the platform saw a 29 percent reduction in mortality – 40 percent in patients being treated for sepsis - and a 9 percent increase in acuity.
The two eICU studies, coming so close together, may spur health systems large and small to take a look at how their ICUs are managed, and how telemedicine may improve those units.
"An ICU bed costs approximately $2 million to build, and this study demonstrates a significant increase in case volume by better utilizing existing resources," Tom Zajac, Philips' chief executive officer and business leader for population health management, said in a press release issued last December on the UMass Memorial study. "This shift enables care for expanding populations without having to build and staff additional ICU beds, thus helping hospitals thrive in a value-based care environment."