Telemedicine Trial Targets Pregnant Women Battling Opioid Addiction
A University of Alabama-Birmingham researcher will be using a telemedicine platform to study whether digital health can improve outcomes for rural pregnant women dealing with an opioid addiction.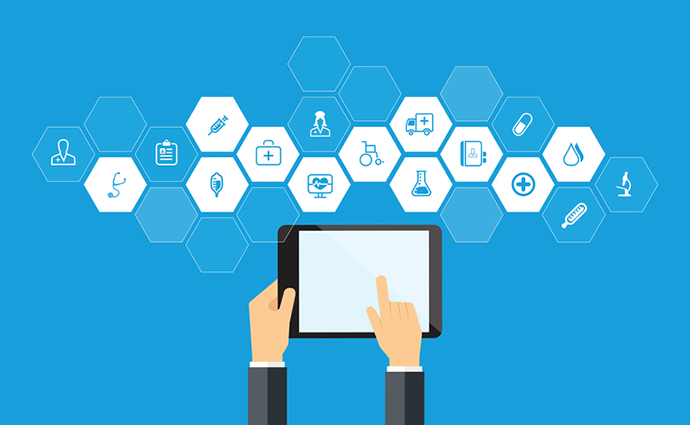 Source: ThinkStock
- A new study aims to determine whether telemedicine can be used to improve outcomes for rural women who are pregnant and struggling with an opioid addiction.
Lorie Harper, MD, an assistant professor at the University of Alabama-Birmingham's Division of Maternal-Fetal Medicine, is launching the project with assistance from the Alabama Department of Health. She'll be comparing in-person opioid agonist therapy to treatments delivered via telemedicine.
UAB officials say opioid agonist therapy has proven effective in improving a pregnant woman's involvement in prenatal care, which in term improves clinical outcomes for both the mother and the baby. Treatment involves the prescribing of methadone or buprenorphine, which work to reduce cravings and prevent withdrawal.
Treatment is traditionally handled by a clinician in person. Telemedicine advocates have said this hinders people dealing with addictions who live in rural or remote areas.
"The opioid epidemic disproportionally affects rural women in Alabama," Harper said in a recent UAB press release, "and our goal with this research will be to measure the effectiveness of telemedicine in this population, specifically as it relates to improving birth outcomes for mothers and babies. We're working to reduce health disparities that impact mothers across our state and provide quality care that can help these women lead healthy pregnancies and lives."
The study targets two pain points where telemedicine and telehealth might offer relief: improving outcomes for pregnant women with access issues to healthcare, and the nation's growing opioid abuse epidemic.
Harper is getting support for her study from the Society for Maternal-Fetal Medicine, which recently awarded her the inaugural Aetna Health Policy Award for her research.
Studies have shown that opioid agonist therapy delivered via telemedicine can improve outcomes. One such report, published in 2017 by researchers from the Ontario School of Medicine, Canadian Addiction Treatment Centers and Center for Rural and Northern Health Research, found that half of those treated via telemedicine remained in treatment, while the retention rate for those treated in-person was 39 percent.
Telemedicine is also being used to train rural doctors on how to treat people with opioid addictions.
In mid-2016, the Agency for Healthcare Research and Quality (AHRQ) launched a three-year, $9 million project to study the effectiveness of telemedicine in medication-assisted treatment therapy, also known as MAT. That wide-ranging program is making use of mHealth apps and telemedicine training for rural doctors through the Project ECHO model.
"Research shows that when treating substance-use disorders, a combination of medication and behavioral therapies, as provided in MAT, is most successful. The trouble is that many primary care physicians, particularly those in rural areas, find it difficult to introduce MAT into their practice," David Meyers, MD, the AHRQ's Chief Medical Officer, told Becker's Hospital Review last year.
Telemedicine advocates and lawmakers are also lobbying the Trump Administration to relax restrictions on telemedicine use in the Ryan-Haight Act, which sets strict guidelines on how doctors prescribe controlled substance.