Telemental Health Program Targets Military Caregivers in Texas
The University of Texas Health Science Center in San Antonio will use telehealth to connect caregivers in military families with licensed therapists. Officials hope to turn this into a national telemental health program.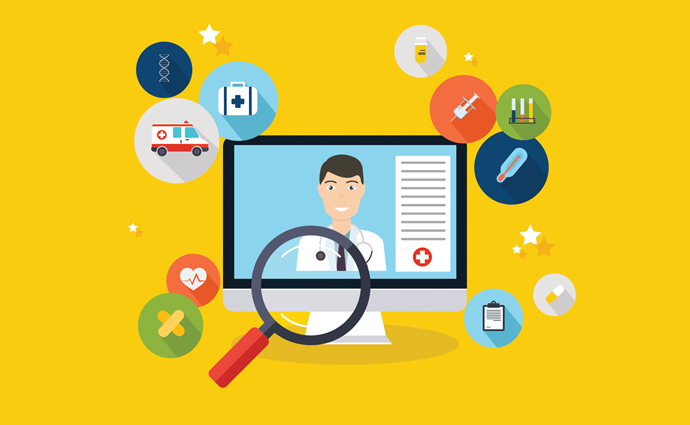 Source: ThinkStock
- A Texas healthcare provider is using a telemental health platform to connect with caregivers for military families, where depression rates are four times higher than other populations.
Armed with a USAA grant, the University of Texas Health Science Center in San Antonio has launched a 12-week program to provide telehealth counseling to some 50 military families. The caregivers will talk too licensed therapists via telehealth on a wide variety of issues, including pain management, the effects of traumatic brain injury and mood and anxiety disorders, with evaluations of the interactions taken every four weeks.
"The pilot project seeks to validate this telehealth model as an ideal means of engagement with our military caregivers," Byron Hepburn, MD, founding director of the Military Health Institute and a professor of family and community medicine at UT Health San Antonio, said in a press release issued by the health system. "Once its effectiveness has been demonstrated, the goal is to expand it nationally and for a very positive and lasting impact on our military families."
"Service members and their family members frequently use Skype, Facebook and other software apps during deployments to see and talk to their families," said Kimberly Peacock, Ed.D., a Gold Star wife and member of the Department of Epidemiology & Biostatistics at UT Health San Antonio who helped train therapists for the program.
"The telehealth aspect of the project fits in with their lives," she added "Software allows a person to talk from their computer or smartphone face to face with a licensed therapist. The therapist's empathy can be felt and experienced by the military caregiver, and the therapist can see if the caregiver looks exhausted."
READ MORE: New Telehealth Platform Offers Grief Counseling to Military Survivors
Research has long suggested that the telemental health field could benefit greatly from telehealth, due to a shortage of providers. Recent surveys estimate one mental health provider for every 566 people in the country, with that ratio plunging to one for every 1,100 residents in underserved areas like Texas.
The issue is especially acute for military members, veterans and their caregivers, a higher percentage of which deal with mental health issues. UT Health San Antonio officials say they want to see this program expanded to military families across the country.
"While a sample of 50 military caregivers will participate in this pilot program, the goal is to provide an evidence-based model of telehealth that can be expanded and taken nationwide to care for all our nation's military caregivers," said Dawn Velligan, PhD, a professor of psychiatry at the Joe R. & Teresa Lozano Long School of Medicine at the University of Texas and principal investigator of the pilot program, which began evaluating participating military caregivers on July 1.
"Telehealth for mental health is a huge need, and according to our needs assessment, few if any such programs exist nationally to serve military caregivers utilizing telehealth and licensed caregivers," she added.
The Veterans Administration has long been looking to telehealth to help veterans and those who care for them.
READ MORE: Telepsychiatry Opens a New Window into Behavioral Healthcare
In 2013, the Department of Veterans Affairs launched a project to equip roughly 1,000 seriously injured veterans with iPads – not only to connect with them at home, but to bring their caregivers into the daily conversation. Neil Evans, then the associate chief of staff for informatics and co-chief of the Primary Care Washington D.C. Veterans Affairs Medical Center, said the platform improves the care management link between providers, patients and caregivers. It also gives the caregivers a means to connect with the health system when they need help.
Last year, the VA unveiled a network of Mental Health Telehealth Resource Centers across the country to deal with a rapidly growing number of veterans dealing with PTSD, chronic depression and bipolar disorder, among other issues.
"We … are reorienting what we do around the needs of our veterans and providing care when, how and where they want to receive that care," David J. Shulkin, then the VA's Undersecretary for Health and now the U.S. Secretary of Veterans' Affairs, said in announcing the initiative at an American Telemedicine Association conference. "These mental health telehealth resource centers will provide our veterans in underserved areas the expert mental health providers they may not otherwise be able to obtain locally. We know that we are doing more in telehealth than any other healthcare system and connecting mental health providers to areas hard to recruit and retain."
Shulkin said the telepsychiatry initiative follows two years of heavy public criticism and exposure, much of which has focused on veteran access to and wait times at existing VA facilities.
He also said the VA is also bolstering its online presence, with some 32 mHealth apps now available and an enhanced patent portal accepting 1.7 secure messages from veterans to their providers in the past year, all designed to "encourage self-management among veterans."
READ MORE: mHealth Study: Caregivers Want Medication Management Help
At UT Health San Antonio, meanwhile, the focus is on caregivers.
"As research from RAND and the Elizabeth Dole Foundation has shown, military caregivers experience depression, anxiety and hopelessness at a higher rate than civilian caregivers, making them less able to care for their children and other family members," Roxana Delgado, PhD, the wife of a Purple Heart recipient and a research fellow with the university's Military Health Institute, said in the press release.
"They are stoic, want to carry on and are conflicted by guilt about their feelings," said Delgado, a member of the Department of Epidemiology & Biostatistics at UT Health San Antonio who helped train the therapists to conduct telehealth sessions. "They need to talk about their concerns on a consistent basis with a caring professional. Even when they have access to mental healthcare services, military caregivers find it difficult to participate because of their day-to-day caregiving responsibilities and challenges with transportation and respite care. Bringing this program directly to their homes ensures that we bridge that gap for this community."