Telepharmacy Reduces Rural Care Disparities for Diabetics
Diabetics can rely on telepharmacy to reduce rural care disparities such as lack of access to care and lower health literacy levels.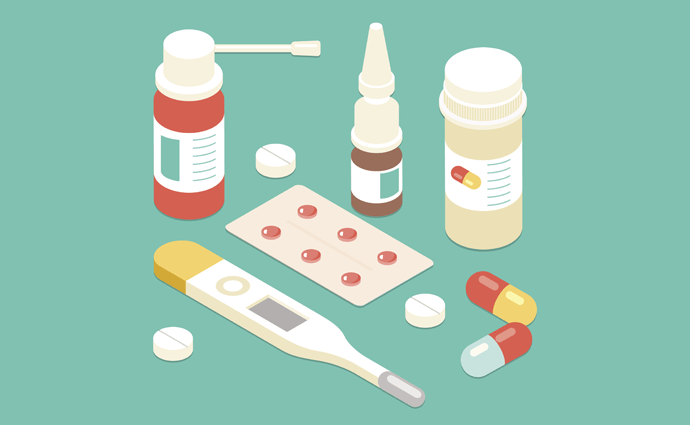 Source: Thinkstock
- Telepharmacy, or the practice of using telemedicine to help patients administer their medications, helped diabetics in rural care settings significantly reduce weight, glycated hemoglobin (A1c) measures, and low-density lipoprotein (LDL) levels within 12 months.
Research published in the North Carolina Medical Journal found that after a telepharmacy team (pharmacists, dieticians, primary care providers) conducted 1,215 visits over 2.5 years with 365 unique patients, they helped to lower key indicators of diabetes-related symptoms. Patients also experienced lower rates of depression and anxiety associated with diabetes.
At a patient's first appointment, the pharmacist took a medication history. Then the pharmacist tested a patient's current adherence, knowledge of diabetes medications, and injection technique. The pharmacist then reviewed a patient's blood glucose logs to give the participants additional context about how their medications exactly affect glucose and their day-to-day activity.
Around 92 percent of telehealth patients were "very satisfied" with their care, and 83 percent agreed that telemedicine made it easier to get care. To prove the effectiveness of these visits, the team compared 90 rural patients receiving telemedicine to 262 patients seen face-to-face at an academic center.
Ultimately, the team found that the telemedicine patients had similar improvements to glycemic control as the patients at the academic center.
"The interdisciplinary telemedicine diabetes team was both well received by patients and effective at improving patient outcomes comparable to an academic medical center. The pharmacist was an integral part of the team by assessing patient needs, providing education, and developing strategies to improve adherence," the study authors wrote.
The use of telepharmacy- specialized teams may be the next step in addressing socioeconomic and rural care disparities.
In the study, patients were frequently challenged by comorbid distress, depression, behavioral/lifestyle challenges, finances, and limited local care. Upward of 70 percent of patients had incomes below 200 percent of the federal poverty level. The success of the teams show that telehealth and similar tools can provide significant care improvements regardless of distance or associated costs that adversely affect rural populations.
This study reaffirms the notion that rural telehealth reduces geographic barriers to access to care.
Hospitals have employed telemedicine to improve operational efficiency as well as to serve as a powerful tool for delivering specialty care, such as transplant care and telepsychiatry, to people who would rarely have these health services.
Patients may also rely on telemedicine for emergency consults, saving them a trip to the ED for a condition that doesn't require immediate medical attention.