Temple Launches Telehealth Program For Pulmonary Fibrosis Patients
Temple University Hospital is launching a remote patient monitoring program for roughly 450 patients with ideopathic pulmonary fibrosis, giving them and their doctors a telehealth platform on which to coordinate care management.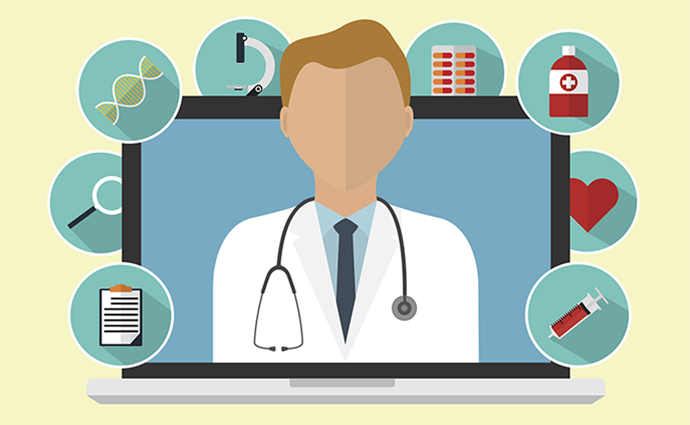 Source: ThinkStock
- Temple University is launching a nationwide telemedicine program targeting care management for people suffering from idiopathic pulmonary fibrosis (IPF).
The Temple Lung Center at Temple University Hospital, which performed a nation-high 131 lung transplants in 2017, is partnering with Philadelphia-based telehealth provider HGE Health on the program, modeled after a similar program for patients with chronic obstructive pulmonary disease (COPD).
Under the program, patients report their daily vital signs via smartphone and collaborate with their doctors on care management plans.
"By providing adjustments to the treatment plan based on a change in symptoms, we have the opportunity to improve respiratory symptoms in patients with IPF and perhaps compliance with their IPF medications," Michael J. Markus, PhD, HGE Health's Chief Executive Officer, said in a press release. "A telemedicine-based disease management program for patients with IPF has the promise to improve their quality of life as well."
Affecting one in 200 adults, usually older men, IPF is an irreversible lung disease with no known cause or cure that causes scarring throughout the lungs. With few treatment options, the most common course of action is a lung transplant.
The program will initially be made available to Temple's 3,500 to 4,500 patients with pulmonary interstitial lung diseases (ILDs), many of whom have IPF – and some of which travel across the country for treatment.
Healthcare providers have been increasingly turning to telehealth and remote patient monitoring programs to improve care management and coordination for patients with chronic issues living at home. Using telemedicine platforms and mHealth devices, they've been able to reduce the costs and stress of traveling to and from doctors' offices for regular checkups and improving health and outcomes through near-real-time monitoring and collaboration.
Just up the road in New York, Northwell Health's Feinstein Institute for Medical Research is using a $1.5 million grant from the Patient-Centered Outcomes Research Institute (PCORI) to determine whether such a platform can move the needle on health outcomes for Hispanic patients in the New York-New Jersey area who are living with COPD.
"Rehospitalization is a huge burden for COPD patients and their families," Negin Hajizadeh, MD, a physician with the division of pulmonary, critical care and sleep medicine at North Shore University Hospital, told a local news site. "We want to find a way to bring a therapy we know works - pulmonary rehabilitation - to COPD patients who are most in need."
In 2016, meanwhile, a year-long remote monitoring program for patients with heart failure saved more than $8,000 per patient and reduced hospitalizations by more than 30 percent, according to a study conducted by Pennsylvania-based Capital Blue Cross and mHealth technology company Geneia.
And while they might not yet be reimbursed for RPM programs, many hospitals and health systems are embracing the platforms anyways, according to a 2017 survey by UPMC's Center for Connected Medicine in a partnership with the Health Management Academy.
"Health systems are … balancing the remote monitoring investment with the potential for lost hospital revenue," the UPMC report notes. "Many health systems note that investment is dependent on the systems' at-risk population and connected to population health/value based care. As more patients are at-risk and the health system is financially responsible for the overall health of the total population, it will outweigh the lost hospital revenue."