Texas Eyes Telemedicine for Students, Sexual Assault Survivors
Two bills filed in Texas this week for next year's legislative session would support telemedicine programs to identify and treat students with mental health issues and sexual assault survivors.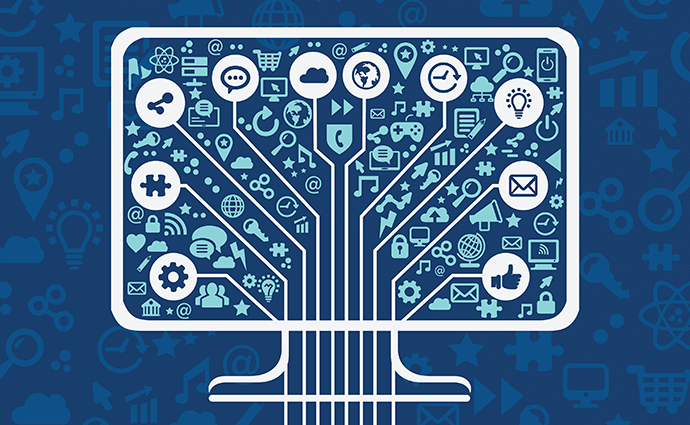 Source: ThinkStock
- A Texas legislator is looking to improve access to telemedicine for students with mental health issues and sexual assault survivors.
Those proposals were included in a package of 11 bills filed this week by Texas State Senator Jane Nelson, R-Flower Mound. They were among hundreds of bills pre-filed by Lone Star State legislators in advance of the 86th Regular Session of the Texas Legislature, which opens on Jan. 8, 2019 and concludes on May 27, 2019.
SB 63 would establish a Texas Mental Health Care Consortium "to foster collaboration among health-related institutions with the goal of improving early identification and access to mental health services, addressing psychiatry workforce issues, promoting and coordinating mental health research and strengthening judicial training on juvenile mental health."
Among the programs the consortium would address is Texas Child Access Through Telemedicine (TCHATT), which she describes as a program to "connect at-risk students with behavioral health assessments and intervention through telemedicine."
"This bill will help physicians identify children and adolescents who are struggling with mental health challenges and get them into treatment," she said in a press release. "More importantly, it will help prevent young people from becoming a danger to themselves and others. By leveraging the expertise of our institutions of higher education, we can expand access to care, grow our mental health workforce and support mental health research."
READ MORE: Using Telehealth to Coordinate Care for Substance Abuse Disorders
The bill could also support a connected care program championed by Gov. Greg Abbott.
The Telemedicine Wellness, Intervention, Triage and Referral (TWITR) program, developed at Texas Tech University Health Sciences Center in Lubbock, uses a telemedicine platform to help school officials screen and treat students with mental health issues. Launched in 2012 in the wake of the Sandy Hook Elementary School massacre and the Aurora, Colo. theater shooting, it has been used by some 34,000 middle and high school students since.
"Since the TWITR Project's launch, more than 400 students have been referred to the program, of which 200 students were screened for anxiety, depression, loneliness, isolation — and screened for whether they were prone to violence or violent thoughts," Abbott wrote in a 40-point proposal issued in May to improve mental health resources for school-aged children. "Those screenings led to psychiatric appointments and, sometimes, immediate hospitalizations and arrests for planning violent incidents like shootings. In four years, the program has resulted in 25 students being removed from school, 44 placed in alternative schools, and 38 admitted to a hospital."
A second bill proposed by Nelson aims to replicate a telemedicine program recently launched in Pennsylvania to aid in the treatment of sexual assault survivors.
SB 71 would create a telemedicine program to connect rural and remote healthcare providers with Sexual Assault Nurse Examiners (SANEs), who are trained to collect evidence and provide expert testimony in court proceedings. There are only 375 SANEs in Texas.
READ MORE: Is Project ECHO the Telemedicine Model That Healthcare Is Missing?
"Every survivor of sexual assault deserves compassionate care and justice - regardless of where they live," Nelson said in the press release. "This legislation will ensure that we are providing expert care and collecting forensic evidence in a manner that will stand up in court."
In 2017, Pennsylvania State University's College of Nursing used a Department of Justice Grant to launch the Sexual Assault Forensic Examination Telehealth (SAFE-T) Center, which connects Penn State's SANEs with healthcare providers through a virtual care platform to assist in treating sexual assault survivors. The program also enables Penn State to train rural and remote providers to become SANEs.
"We needed technology with the ability to capture high-quality forensic images while sharing with our remote nurse consultants in real time," Bill Hartsock, a multimedia specialist in the College of Nursing and a member of the center's telehealth support team, said in a June 2017 press release issued by Penn State, when the program was unveiled. "Many existing tools provide excellent images and are highly recommended by SANEs, but lack the teleconferencing capability needed to make this project successful. And a price tag exceeding $30,000 makes this type of technology inaccessible to rural and underserved hospitals."
"Using chroma key technology, we can record full in-depth simulations in our training center with video overlays of team members explaining key points as the simulation progresses," he added. "Virtual reality technology will allow us to design elaborate simulations giving nurses a firsthand view of physical exams as well as courtroom testimony. Many nurses in these rural areas have limited or no experience testifying in court. The simulations will give them the experience and confidence to present their findings accurately and professionally."