Secure Text Messaging Study Shows Clinical Benefits
Two Pennsylvania hospitals see a reduced patient length-of-stay when care coordination teams use secure text messaging instead of a paging system.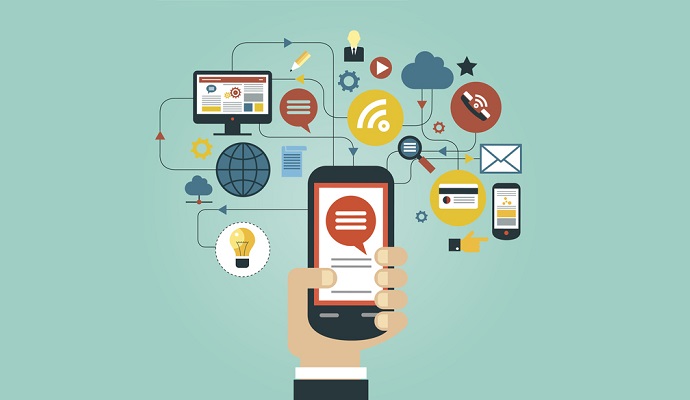 - Two Pennsylvania hospitals have found that care teams using a secure text-messaging program can reduce their patients' length of stay.
A study of some 11,500 patients at Hospital of the University of Pennsylvania and Penn Presbyterian Medical Center found a 14 percent reduction in overall patient stays when care coordination was handled with text messaging, compared to patients whose care teams used traditional paging services. The study was conducted by the Perelman School of Medicine at the University of Pennsylvania and recently published in the Journal of Internal General Medicine.
Researchers said the year-long study, conducted in 2013-2014, goes beyond research that has focused on communication benefits and shows that mHealth care coordination platforms can also affect clinical outcomes.
"Many hospitals still use one-way paging systems which are often unsecure, have limited mobile access and require either a phone call or face-to-face communication to close the loop. Most email and SMS text messaging platforms are also not secure and prohibited by hospitals," Neha Patel, MD, an assistant professor of clinical medicine at the Perelman School of Medicine, director of Mobile Strategy and Applications for the University of Pennsylvania Health System and co-author on the study, told the online health news site HealthCanal.com. "Mobile secure text messaging offers asynchronous communication that allows providers to close the loop quickly and hold group chats that involve the entire care team."
During the study, a wide range of text messages were sent through a smartphone app to and from the care team, involving nurses, residents, attending physicians, social workers, clinical research coordinators, pharmacists and unit secretaries. When compared to certain floors at the two hospitals where care teams paged one another, the patients whose care teams used text messaging left the hospital .77 days sooner.
"Many forms of communications within the hospital are shifting mediums in part due to the rising adoption of smartphones and new mobile applications. However, little is known about how these changes impact clinical care and patient outcomes," Mitesh S. Patel, MD, MBA, MS, an assistant professor of Medicine and Health Care Management in Penn's Perelman School of Medicine and The Wharton School, a staff physician at the Crescenz VA Medical Center and the study's lead author, said. "Our findings suggest that mobile secure text messaging may help to improve communication among providers leading to more efficient care coordination and allowing patients to leave the hospital sooner."
The researchers also noted no difference in 30-day readmission rates between the two groups.
"Healthcare innovation is more than just using the newest smartphone app," senior author David A. Asch, MD, MBA, a professor of Medicine and Health Care Management and director of the Penn Center for Health Care Innovation, told HealthCanal.com. "It involves carefully designed implementation and thoughtful evaluation of its impact on clinical care."
"Mobile technology is transforming the way medical providers access patient information, communicate and coordinate care, as well as the way that patients acquire medical information and manage their health," added C. William Hanson, MD, chief medical information officer at Penn Medicine and a co-author on the study.