Texting via Mobile Devices Lowers Blood Pressure, Cholesterol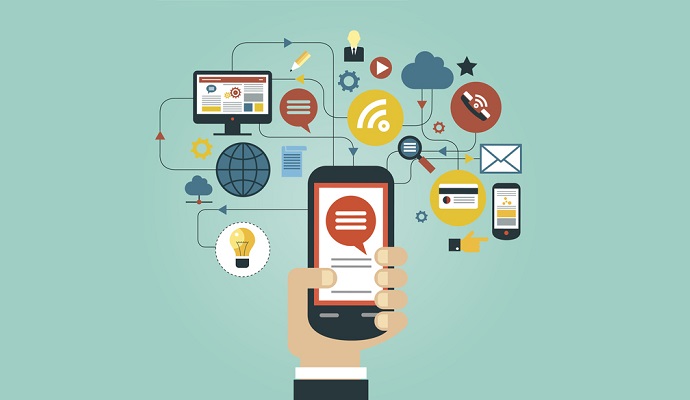 - The mobile health industry has a wide variety of implications for patient health and wellness. Various medical conditions could be supported with the help of mobile devices and mHealth applications. Smartphones, tablets, and laptops are some typical mobile devices that could affect health outcomes among patients with heart disease, diabetes, and other chronic conditions.
While a large majority of mobile health innovations revolve around wearable devices, biosensors, and remote monitoring tools, some typical mobile devices like the smartphone and texting could play an important role as well in managing patients' health, according to the National Public Radio (NPR).
Patients with coronary heart disease who received informative texts full of imperative information were able to develop some important behavioral changes. For example, patients were more likely to exercise and quit smoking. The research behind the effect of texting on patients with cardiovascular disease was published in the Journal of the American Medical Association (JAMA).
The results show that after the six-month long study, patients who received these text messages had lowered their body mass index, blood pressure, and cholesterol levels. A variety of factors of heart disease prevention were gained through this study, which shows how mobile devices could play a significant role in supporting patients' health outcomes.
"I have to say, we were pretty surprised that it worked," Clara Chow, lead author of the study and program director of community-based cardiac services at Westmead Hospital, told the news source. "These are the things that medications usually do, not text messages."
The study followed more than 700 patients with heart disease throughout their medical care. The clinical trial split the participants into two groups.
The control group received typical medical care while the experimental group was sent four text messages weekly for six months to support their wellness along with the usual care required for coronary heart disease. Many of the text messages were personalized to each patient while others focused on general medication management along with diet and fitness tips.
"The primary end point was low-density lipoprotein cholesterol (LDL-C) level at 6 months. Secondary end points included systolic blood pressure, body mass index (BMI), physical activity, and smoking status," the research paper published in JAMA stated. "Among patients with coronary heart disease, the use of a lifestyle-focused text messaging service compared with usual care resulted in a modest improvement in LDL-C level and greater improvement in other cardiovascular disease risk factors. The duration of these effects and hence whether they result in improved clinical outcomes remain to be determined."
This type of research shows that it doesn't necessarily take wearable devices, biosensors, telehealth tools, or remote monitoring to make a real difference in patient health outcomes. Something as simple as a text messaging program via smartphones or other mobile devices could be enough to improve the quality of care and patient outcomes.
"We [as physicians] are always looking for evidence to make sure that we are recommending the right things for our patients, whether it's a drug, a device or a digital product, like an app," Zubin Eapen, a cardiologist and assistant professor of medicine at Duke University School of Medicine, told NPR.
As healthcare providers and physicians continue on the path of reforming medical care practices, using mobile devices could be key in connecting with patients and increasing engagement with fitness and wellness.
In order to boost the quality of care among large populations including those facing doctor shortages or restrictions for access to care, text messaging programs like these could revolutionize patient engagement across the country.
"If we are going to reach a global population, we need solutions that are both scalable and affordable," Eapen explained. "And mobile health – and text messaging, maybe, in particular – represents both a scalable and affordable approach."