The Future of mHealth Wearables May Focus on Smartglasses
With smartwatches waning and providers slow to find uses for fitness bands, some feel that the eyeglass market is ripe for mHealth innovation.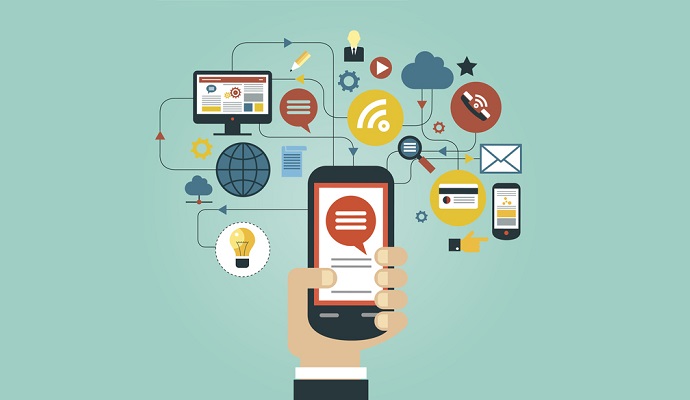 - The intersection of mHealth and wearables most often focuses on the wrist, where fitness bands and smartwatches have ruled the roost. But what if we're looking at the wrong place for the key to solving the consumer engagement puzzle?
How about eyeglasses?
"It makes sense," says Ahmed Albaiti, CEO of the digital health consulting firm Medullan. "They're more prevalent than watches, and lots of people are wearing them already."
"There are a whole lot of things that you can dig into (in mHealth monitoring) when you de-couple from the wrist," he adds.
Roughly 65 percent of the nation's adults wear eyeglasses (another 19 percent use contact lenses and have glasses as a backup), a far higher percentage than those wearing fitness bands or wristwatches. And as Albaiti notes, people are already wearing them to deal with vision problems, so adding mHealth capabilities wouldn't alter anyone's habits.
READ MORE: Newest mHealth Intervention for Smokers Combines Apps, Wearables
"People wouldn't have to remember to wear them because they're already remembering to wear them," Albaiti says.
The eyewear industry is actually coming at healthcare from two different directions. Google may have struggled mightily with its ground-breaking Google Glass launch three years ago, but while consumer interest in the smartglasses faded, a number of healthcare providers and mHealth companies have found value in the glasses for clinical uses. The latest rumors from the ever-secretive Alphabet say the next version of Google Glass will be targeted at the enterprise, with healthcare among the industries most likely to find compelling uses.
And Google/Alphabet isn't the only one in the marketplace. With Juniper Research estimating more than 12 million shipments of smartglasses by 2020, several companies are eyeing the space (albeit quietly). Microsoft is working on its HoloLens, Samsung has its Gear and Sony reportedly has a prototype in the works as well. Others in the field of vision include ODG, Epson, Recon (acquired by Intel in 2015), Meta, Vuzix, Garmin, Atheer and an intriguing and little-known company called Magic Leap.
Farther afield but still on the horizon is the augmented reality/virtual reality market, which could be a $14.5 billion market by 2020. Products like the Oculus Rift and Sony PlayStation VR present some interesting opportunities for healthcare.
"Given the rising consumer apathy toward smartphones, it is little wonder so many companies are chasing the rapidly growing opportunity presented by wearables," Ben Wood, chief of research at CCS Insights, told wareable.com. "We're particularly excited about the potential for augmented and virtual reality devices, and we predict 2016 will be a pivotal year."
READ MORE: mHealth Project to Use Digital Health Data to Identify, Treat Pain
But back to Albaiti's point: Smartglasses are better than wrist-borne wearables. And never mind the augmented and virtual reality use cases – tomorrow's smartglasses will collect data the providers can use. With advances in sensors and biometric processors, Albaiti says, the next wave of enhanced eyeglasses won't have to look any different than what's being worn today.
"It was once easier to fit sensors on a watch, but that's changed," he says. Companies like Samsung, Intel and Qualcomm have come out in recent months with smaller sensors and chips that move the market far beyond the clunky wristwatch or band.
"They've become so small and sophisticated that they can be put into a wearable that lots of people are wearing already," Albaiti says. "And there are a lot more things you can do with them – after all, we're sitting right next to the brain."
"Eyewear is one of the few things worn by humans that's in close proximity to all five senses," says Jay Sales, co-lead of the innovation lab (called The SHOP) at VSP Global, a California-based eyewear developer and vision benefits company. Last year the company announced plans to develop and interactive set of eyeglasses, called Project Genesis.
"It's not completely understood how much information can be derived through the eyes or from eye care," Sales said in a June 2015 interview. "We have direct access to the cardiovascular and nervous system through the eyes."
READ MORE: mHealth Research on Mental Health Taps Into One's Tapping Habits
VSP is developing the glasses in two labs, one on either side of the country. In Sacramento, a SHOP lab backed by USC's Center for Body Computing focuses on software and hardware; in New York, the research is focused on manufacturing and design and is supported by the Massachusetts Institute of Technology in Cambridge.
Albaiti sees smartglass sensors measuring everything from vital signs to brain activity, stress, visual comprehension and acuity, even moods. Connect them with ear buds or hearing aids, and you've got a whole new mix of sensors and uses to consider.
Both Sales and Albaiti say consumer-facing smartglasses will catch on in healthcare, and that the trend may well be driven by the payer market.
"Health plans don't cover wristwatches," Albaiti says. But they do cover prescription eyeglasses, and adding mHealth monitoring capabilities would only enhance their value to both the payer and provider markets.
More importantly, he says, smart eyeglasses may be that missing piece in the consumer engagement puzzle. Albaiti notes that most eyeglass wearers actively shop for and pick their own glasses, settling on a design, color and fit that works for them. And they'll wear those glasses far longer than eight months, the typical drop-off point for fitness bands.