The Pentagon Issues a Call for an Enterprise Telemedicine Platform
The Military Health System is looking for proposals to consolidate its many telehealth and telemedicine programs onto one enterprise platform, following a trend seen recently in large health systems and at this year's ATA conference.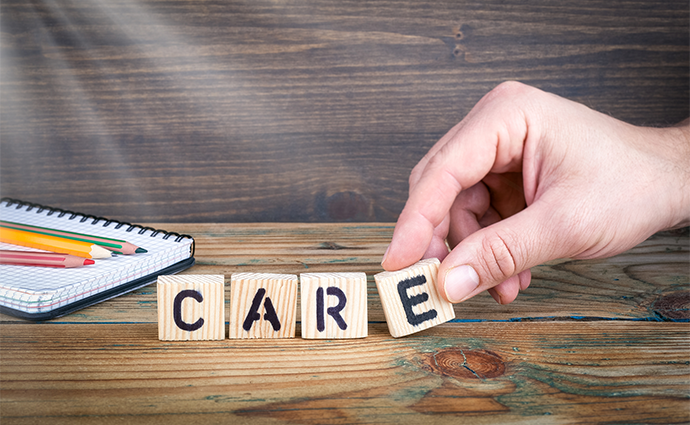 Source: ThinkStock
- The Pentagon is in the market for an enterprise telemedicine platform.
The Military Health System (MHS) has asked the telehealth and telemedicine industry for ideas on how it can consolidate its many connected care programs onto one platform, called the Virtual Health Program, which would be able to serve millions of patients across the globe.
"Virtual health is a valuable component of the MHS in and around Military Treatment Facilities (MTFs), referred to as garrison, as well as when the military deploys to theater arenas across the globe," the agency said in its Request For Information (RFI). "Expanding the use of VH improves patient access to care; improves efficiencies by minimizing treatment delays and expediting referral processes, particularly for psychological health and field care; facilitates continuity of care with patient-centered medical homes; minimizes the number of specialists required to be staffed at individual facilities to support primary care providers, reducing reliance on expensive brick-and-mortar facilities; and directly engages tech-savvy young adults who comprise the majority of our beneficiaries."
Pentagon officials pointed they've seen "impressive VH milestone in both garrison- and operationally-based VH environments," but many of those programs are limited to the region, health system or specific service and don't interact well, if at all, with other parts of the MHS.
The effort is in line with moves within the telemedicine industry to create enterprise-wide virtual health platforms for health systems.
At the American Telemedicine Association conference earlier this year in Chicago, two of the industry's larger vendors, InTouch Health and American Well, announced acquisitions designed to consolidate a wide range of digital health services onto one platform. Meanwhile, large health systems like Intermountain and Providence St. Joseph Health have recently moved to bring their many telehealth and mobile health programs together under one roof.
"Technology really no longer is a barrier," Todd Czartoski, MD, Providence St. Joseph's chief medical technology officer, told mHealthIntelligence com. "We now have the opportunity to move from small, independent programs to a cohesive system that can improve patient care."
"Healthcare is focused so much on virtual or tele- programs, but this is more than just a video visit," James Sheets, Intermountain's Vice President of Outreach Services Development, said in a separate interview. "Connected kinda defines what we're doing.. … We're gathering together what's been a quite fragmented (collection of services), which will allow us to grow and scale up even more."
It also mirrors efforts by the Department of Veterans Affairs to improve connected care programs for millions of veterans across the country.
Just recently, the VA went live with the telehealth component of its "Anywhere to Anywhere Health Care" initiative, launched last year under then-Secretary David Shulkin, that allows VA-affiliated practitioners to use telehealth to treat veterans no matter where they live, bypassing state licensing obligations.
In its request for proposals, due by July 6, the MHS is looking for a wide variety of technology, including tools that could managing ongoing telehealth programs and integrate new services to the platform, individual technologies that can connect providers and patients across the "entire care spectrum," and a global portal through which health systems could leverage remote patient monitoring and virtual visits and enable patients to meet with specialists.