The Secret to Sustainability in Direct-to-Consumer Telehealth
An analysis of a health system's direct-to-consumer telehealth platform over a year's time finds that a digital health service can bring in new patients and add revenues. But some wonder if the platform is improving care or just creating new business.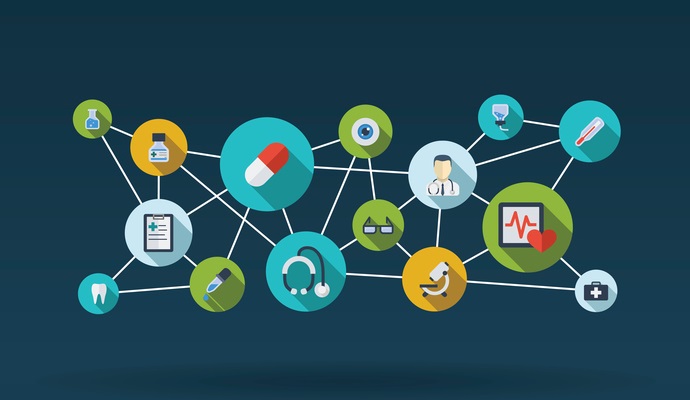 Source: ThinkStock
- Healthcare providers often launch a direct-to-consumer telehealth service in hopes of pulling in new patients. A new study now estimates how much business that platform might generate.
A health system launching a virtual care platform can expect to retain a quarter of the consumers it sees as patients, with an expected revenue of about $3,000 per patient in the 12 months following the virtual visit, according to an analysis by Carrot Health of health system using the Zipnosis virtual care platform..
Those findings sync with recent surveys and reports that list consumer-facing telehealth as one of the fastest growing digital health platforms. It was among the top topics in The Advisory Board Company's recent update of its national telehealth survey, and generated plenty of discussion at the American Telemedicine Association's Telehealth 2.0 conference in April.
"This is an opportunity that we are all taking," Matthew Faiman, MD, medical director of the Cleveland Clinic's Express Care Online service, said during an ATA panel on health systems using direct-to-consumer telehealth. "We want to stay current with consumer expectations."
In the Zipnosis/Carrot Health study, an analysis of 974 asynchronous virtual care visits at a partnering health system over a year's time found that 242 followed up the telehealth encounter with an in-person visit within 12 months. Consumers were only selected for the study if they were 18 years or older and had not received outpatient care from the health system within the previous two years.
READ MORE: Direct-to-Consumer Telehealth: One Hospital's Virtual Care Plan
On average, the study found that those returning consumers had three in-person visits within the following year, generating $2,927 in additional revenue, translating to more than $708,000 in incremental annualized revenue.
Jon Pearce, Co-founder and CEO of Zipnosis, and Kurt Waltenbaugh, Carrot Health's founder and CEO, wrote a complementary white paper of the Carrot Health study.
"While further study is needed, this data strongly suggests that health systems can use virtual care to promote patient acquisition and conversion, driving incremental value and increasing revenues," they wrote.
Drawing more from their projections, Pearce and Wallenbaugh estimated that a health system seeing 1,000 new patients through a telehealth platform could realize $300,000 to $1.2 million in revenue, based on conversion rates of 10 percent and 40 percent. For a health system treating 35,000 new patients, that might add up to between $10.5 million and $42 million.
The virtual care platform used in the study treats low-acuity conditions, Consumers logging in through a mobile device or Internet portal choose from a list of health concerns and provide symptom and health history. That data is collected in a clinical note, which is used by a clinician along with decision support tools to render a diagnosis and treatment recommendation. That data is sent back to the consumer, with a prescription entered at the pharmacy of their choice and all information uploaded into the consumer's electronic medical record.
READ MORE: ATA to Providers: Use Telehealth to Compete Against Retail Clinics
While consumer-directed healthcare might be the flavor of the year, not everyone is one board with the perception that it can reduced waste and improve outcomes.
This past march, a RAND study of health plan beneficiaries using direct-to-consumer telehealth for acute respiratory infections found that the telehealth platform was indeed less costly than an in-person visit – but that savings was offset by the use of extra services.
"The study found that for each episode of acute respiratory infection, the cost of telehealth services were about 50 percent lower than a physician office visit and less than 5 percent the cost of a visit to an emergency department," the RAND researchers said. "However, the savings from substitution was outweighed by increased spending on the new use of medical services. The study estimates that net annual spending on acute respiratory illness increased by $45 per telehealth user."
The challenge may lie in how a health system establishes such a telehealth platform. A service that caters primarily to one-off visits and minor health issues may have to take a closer look at how its resources are used, while a service that encourages engagement and care coordination might do a better job of turning consumers into patients.
In a critique of the direct-to-consumer phenomenon last May, Carena CEO Ralph Derrickson and Robert Bernstein, MD, MPH, the Seattle-based telehealth company's vice president of clinical affairs, said a health system that focuses on on-demand healthcare ends up disrupting the continuum of care, leading to siloed services and fragmented care.
READ MORE: Using mHealth to Turn the Consumer into a Patient
"Telehealth is best used as part of a continuum of services," Derrickson said. "We should be thinking of handling a patient in the context of the entire healthcare system."
"A longer visit means a better understanding of a patient's needs and better care outcomes," added Bernstein. "While a large part of telemedicine is about convenience and immediacy, it's crucial to slow down and give patients proper, thoughtful attention."
Derrickson and Bernstein argue in favor of an integrated virtual visit. According to Carena, commercial clinics have a virtual management rate of some 93 percent – better than nine out of every 10 visits are concluded in that one encounter. Integrated virtual care visits have a 68 percent care management rate, meaning that roughly one-third of the visits end with referrals for additional or alternative care, thus keeping the patient in the health system.
"In virtual care, a higher referral rate means health systems stay engaged in the patient's care episode, and they are being directed to specific in-person care when it is required," Bernstein said.
To that end, the Zipnosis/Carrot Health study identifies a path to potential sustainability for a healthcare provider looking to establish a virtual care platform. But a health system that launches such a platform has to take a careful look at how that care is delivered.