The Year in Review: Telehealth, mHealth Made Their Mark in 2017
Telehealth and mHealth hit the headlines often during 2017, from Congressional bills targeting reimbursement to statewide efforts covering a variety of uses to national licensure compacts. And then there's the Tricorder ...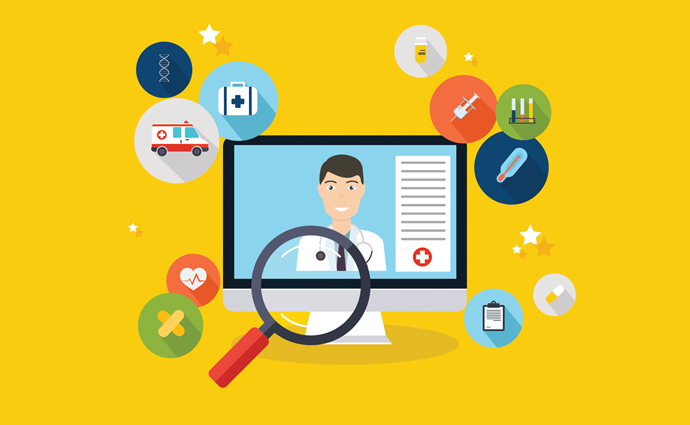 Source: ThinkStock
- From Capitol Hill to Silicon Valley, telehealth, telemedicine and mHealth – and the other half-dozen terms for this fast-moving industry – found its way into the American consciousness in many different forms during 2017.
While Congress was dealing with (or trying to tackle) more than a dozen bills seeking to ease telehealth adoption and reimbursement, state Legislatures had their hands full is well, passing 63 pieces of legislation. Also getting in on the fun were the Department of Veterans Affairs, with a proposal to give VA doctors wide-ranging telemedicine authority, and the Centers for Medicare & Medicaid Services, which kicked off a discussion on the merits of remote patient monitoring that figures to last well into 2018.
Telehealth also figured prominently in rural healthcare, where federal and state officials debated the merits of increased broadband while innovative programs from Maine to Appalachia to Alaska showed how healthcare could be delivered. And in 2017, healthcare leaders were given a hint of what telehealth technology could do when paired with medications, virtual reality glasses, new wearables … and the Tricorder.
For the year in review, here is what mHealthIntelligence.com readers were reading the most during 2017.
Bills, bill and more bills. Congress saw its fair share of telehealth and telemedicine bills this year, much of it targeted at loosening CMS' strong grip on telemedicine regulations and the pursestrings. Yet for all the talk, little action was taken. The Increasing Telehealth Access to Medicare Act (H.R. 3727), which would boost telehealth coverage in Medicare Advantage plans, has made its way successfully through both chambers and was seen as a sure bet for inclusion on either the Medicare extenders bill or CHIP reauthorization, but Congress has taken no action on either just year.
READ MORE: Is Project ECHO the Telemedicine Model That Healthcare Is Missing?
Of the rest, The Veterans E-Health & Telemedicine Support (VETS) Act of 2017 (H.R. 2123), which would improve telehealth services for veterans, sailed through the House and now sits before the Senate. More on that below.
Part of the problem, experts say, lies in how these bills are scored. The Congressional Budget Office is geared to measure a bill's value in terms of short-terms expenditures and benefits, and doesn't often take into account long-term results, such as an improvement in overall health and wellness that would lead to reduced healthcare costs. As a result, lawmakers look at how much it costs to get new telehealth and telemedicine efforts up and running, but they don't see how much these efforts would eventually save.
State Legislatures, meanwhile, were busy in 2017. In all, 34 states saw 63 pieces of legislation passed that affect telehealth and telemedicine in some way.
All eyes on Texas. The Lone Star State gets its own spot on the year-end list. This past May, Texas Gov. Greg Abbott signed into law a sweeping set of telemedicine regulations, capping a years-long debate over whether a doctor could establish a doctor-patient relationship with a new patient through telemedicine. The debate pitted the Texas Medical Board and many long-time doctors, who wanted to preserve the in-person doctor's visit, against telehealth advocates like Teladoc, who argued that a telehealth platform can improve access and outcomes and reduce waste without harming that relationship.
With that legislation, Texas became the last state to allow telehealth to be used in establishing a doctor-patient relationship. It also put to rest a contentious court battle between Teladoc and the Texas Medical Board and ended a federal investigation of the board's actions. And just this month, the medical board passed its own set of telehealth and telemedicine rules to comply with state law.
READ MORE: Telemedicine Robots: Out of Science Fiction and Into the Mainstream
Loosening licensure limitations. This year also saw the enactment of three separate licensure compacts.
In April, the Federation of State Medical Boards' Interstate Medical Licensure Compact was activated, giving physicians in participating states an expedited process for applying for a license to practice medicine in multiple states – an important step in the development of telehealth and telemedicine programs that span state lines. To date, 22 states have signed on to the compact, while two more have delayed implementation and four more are considering legislation.
The compact does have critics, who charge that the process overlooks patient safety and physician regulation and focuses too much on market power. Yet others have suggested creating one national license for physicians that would enable them to practice in any state.
The process has also run afoul of the FBI, which has argued that states can't conduct their own criminal background checks on physicians with the agency's OK. The FBI is currently working with individual states to amend their compact legislation to meet the agency's approval.
Two other compacts were also activated this year. In August, the Enhanced Nurse Licensure Compact (eNLC), overseen by the National Council of State Boards of Nursing, passed the threshold of 26 states; that compact is due to go live in January. And the Physical Therapy Licensure Compact, overseen by the Federation of State Boards for Physical Therapy (FSBPT), reached its 10-state threshold in April (13 states have now signed on) and will also go live in early 2018.
READ MORE: What Telemedicine, Telehealth Resource Centers Offer to Providers
Other licensing compacts may well be on their way. The Psychology Interjurisdictional Compact (PsyPACT), overseen by The Association of State and Provincial Psychology Boards, is nearing its seven-state threshold. Marlene Maheu, founder and executive director of the TeleMental Health Institute, said several groups, including the American Association of State Counseling Boards (AASCB), the Association of Counselor Education and Supervision (ACES), the American Mental Health Counselors Association (AMHCA) and the National Board for Certified Counselors (NBCC), are working to enhance multistate services for more members of the counseling profession.
Taking telehealth where it's most needed. Rural telehealth and telemedicine got its fair share of publicity this year, thanks in part to a national effort to increase broadband resources and improve connectivity in hard-to-reach places.
Just this month, the Federal Communications Commission voted to boost funding for its Rural Health Care Program, adding much-needed resources for broadband expansion in rural states; the FCC will also work on amending its formula to push more funding into the program in coming years. In somewhat related news, the FCC also launched a project to determine whether better broadband access in remote regions of Appalachia can improve care coordination and outcomes for cancer patients.
Corporate America also got in on the act. In July, Microsoft unveiled a five-year plan to expand broadband access through so-called TV white spaces spectrum. This, in turn, led to a bipartisan letter urging the FCC to open up that spectrum for telehealth and other uses.
The broadband issue aside, telehealth and telemedicine are proving their value in rural America in a number of unique programs. They include the Maine Seacoast Mission's telehealth program for residents of several Maine islands; The Health Wagon, which delivers healthcare services to remote regions of Appalachia; and a new program being launched in Alaska to prescribe mHealth tools and resources to residents with type 1 diabetes.
Healthcare providers are also trying out telehealth backpacks. They're being used to reach patients in rural parts of North Carolina, and they're being carried by EMS provides in West Texas whose coverage area is larger than New England.
In addition, two health systems well known for their telehealth and telemedicine outreach to rural residents were named National Telehealth Centers of Excellence by the Health and Human Services Department's Health Resources and Services Administration (HRSA). The distinction is expected to turn the Medical University of South Carolina (MUSC) and the University of Mississippi Medical Center (UMMC) into showcases for ongoing and innovative telehealth programs.
All in on RPM? This year also saw a subtle shift in how CMS view telehealth and telemedicine going forward. While the agency has continually come under fire for its restrictions on where telehealth and telemedicine can be delivered and how it can be reimbursed, it is open to new ideas. The agency is looking at including mHealth programs in a model for diabetes education and is looking to expand telehealth and telemedicine for behavioral healthcare.
More importantly, CMS announced new payment rules in November that give a boost to remote patient monitoring programs. The effort could open the door in 2018 to more support for innovating telehealth and mHealth programs that enable health systems to coordinate and monitor care at home for everyone from post-discharge patients that those with chronic conditions.
Health systems are taking notice. A survey released in November by Foley & Lardner found that providers have moved beyond pilots and are now looking to expand their telemedicine and telehealth footprint in areas like RPM. And earlier this month, a survey conducted by UPMC found that health systems are launching new RPM and virtual care programs even while the reimbursement landscape is fuzzy.
Caring for veterans. Department of Veterans Affairs Secretary David Shulkin, a longtime advocate of using telehealth and telemedicine to improve care for veterans, made headlines this year with the release of his "Anywhere to Anywhere VA Health Care" program. The program includes a proposal to enable VA doctors to treat veterans via telehealth and telemedicine no matter where either the veterans or doctor are located.
The proposal – also included in the VETS Act – would give VA doctors the ability to treat veterans anywhere, bypassing state medical boards and licensure rules. It's a controversial topic, yet many groups have come out in support of the plan, saying veterans need more access to healthcare services.
Aside from the VETS Act, which sits before the Senate, another late-arriving bill aims to improve the much-maligned VA healthcare system by creating community-based telehealth programs for veterans. The Veterans Community Care and Access Act of 2017, while containing the same language as the VETS Act, would also establish a Veterans Community Care Program to coordinate care for veterans inside and outside the VA system.
Ingestible technology. In November, the U.S. Food and Drug Administration gave its stamp of approval to a new means of monitoring medication adherence and effectiveness. The FDA's approval of Ability MyCite, developed by Proteus Digital Health and Otsuka Pharmaceutical to treat patients with schizophrenia, acute treatment of manic and mixed episodes associated with bipolar I disorder and for use as an add-on treatment for depression in adults, marked a watershed moment for digital therapeutics.
While the FDA action focused on an ingestible mHealth sensor, the digital therapeutics field covers a much more expansive technological platform, including wearables, apps and other devices that can, in effect, be used to treat patients in place of traditional medications. The idea has even given rise to the Digital Therapeutics Alliance, formed this year "to broaden the understanding, adoption, and integration of digital therapeutic solutions into mainstream healthcare through education, advocacy, and research."
mHealth advocates say this field could help combat America's growing opioid abuse epidemic. But it could also help the pharma industry develop more effective – and personalized- treatments, as well as helping [providers improve medication adherence efforts.
Taking telehealth to the next frontier. This year also saw the development of the first Tricorder – actually, a handheld mobile device capable of conducting dozens of diagnostic tests. The device, developed by Final Frontier Medical Devices, beat out 312 competitors from 38 countries to win the Qualcomm XPrize Tricorder Challenge this past April. For their efforts, the Final Frontier team received $2.6 million and are working to market the digital health platform for the consumer health market.
mHealth monitoring and diagnostic devices are expected to corner a good part of the home health market in the future, as healthcare providers look to combine their telehealth and RPM efforts with smart devices and consumer-facing wearables that enable them to accurately capture patient data at home.
This year also saw renewed interest smartglasses, highlighted in part by the July release of Google Glass EE, an enterprise model designed for industries like healthcare. Aside from that effort directed at doctors and nurses, the University of Southern California's Center for Body Computing unveiled a study aimed at showing that mHealth-enabled eyeglasses may be the best form factor for wearables.
Healthcare also sharpened its focus on virtual reality and augmented reality glasses, for use in such areas a pain management and concussion treatment.
Another notable mHealth project is looking to bounce back after a rough start. ResApp Health, the Australian startup working to develop a smartphone-based mHealth platform that can allow doctors and nurses to diagnose a user's cough, announced this past summer that a study at three US health systems failed to prove the platform's effectiveness. Officials have worked to refine the study and are expected to launch a new study shortly.
Finally, mHealth worked its way into the digital assistant market, thanks to the work of entrepreneurs marrying healthcare applications to digital platforms like Alexa and Cortana.
New partnerships. This year also saw a new interest in telehealth partnerships. Health systems looking to boost their community base and compete with stand-alone clinics launched direct-to-consumer telehealth platforms, either on their own or through vendors like Teladoc and American Well.
They also forged alliances with pharmacy chains, opening the hospital's own pharmacy services to outside management while placing kiosks, telehealth stations and other branded services inside popular retail locations. Among the more notable deals struck this year were a partnership between Florida's BayCare Health System and Publix in October and a deal forged this month between NewYork-Presbyterian and Walgreen's.
Telehealth, telemedicine and mHealth featured prominently in many healthcare discussions throughout the year, including disaster relief efforts in the wake of Hurricane Harvey, the ongoing opioid crisis and digital health privacy and security issues (including hackable medical devices).
Expect more of the same in 2018, as the nation's healthcare ecosystem looks to move out of its funk and into a new system of value-based care.