Today's mHealth Challenges Focus on Analysis Over Aggregation
mHealth hackathons and contests like Boston Scientific's new Connected Patient Challenge are turning their attention to big data and predictive analytics.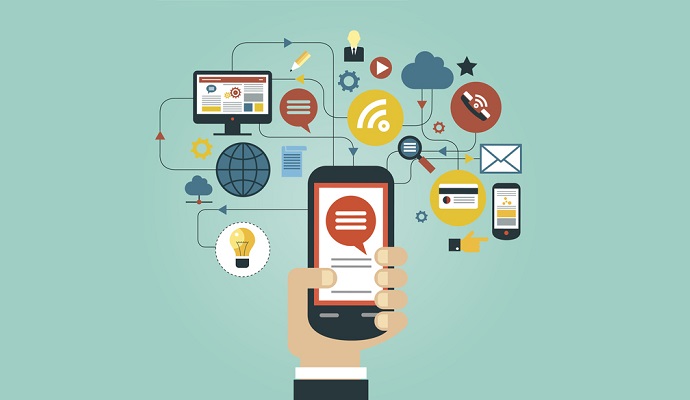 - Health systems looking to find value in mHealth data might be advised to look at the various contests and hackathons springing up around the country.
Once the realm of starry-eyed entrepreneurs and innovators working out of their garages, today's contests are pulling in established IT companies, health systems and a smattering of ideas from retail, industry and even the military. And they're all looking for ways to harness data already being collected and make it useful.
"We're seeing an explosion in this space," says Mark Boden, PhD, senior research fellow of corporate R&D for Boston Scientific. "We're starting to write algorithms, starting to use machine learning in healthcare. It's making the digital health space … very exciting."
Boston Scientific recently launched its second annual Connected Patient Challenge, a global competition designed to highlight "meaningful innovations that address complex healthcare challenges." Partnering with Google and Medstro, the company is riding that mHealth wave with a call for concepts that use analytics and big data to improve patient outcomes.
In other words, it's not about the device or the platform, but what that technology can do to harness what's being collected.
READ MORE: mHealth Apps for Cardiac Care Sanctioned for Misleading Claims
Whereas the early days of the mHealth industry were characterized as a Wild Wild West – everybody designing new tools to collect information from patients, regardless of formats or platforms or even standards – the ecosystem has reached a point where its' being overwhelmed by data. A study by the National Industry of Health and U.S. National Library of Medicine estimated that the U.S. healthcare system accumulated more than 150 hexabytes of data in 2011, but only 20 percent of that data is actually being used, and by only 15 percent of the nation's hospitals.
With companies like IBM's Watson Health leading efforts to gather and validate that data, the focus is now on analytics.
At New Orleans-based Ochsner Health, a new competition is looking to analyze data gathered by devices at home. Called "Healthy @ Home" and supported by GE Healthcare and The Idea Village, the competition – which closed its first round last month – seeks out mHealth innovations that improve home-based remote patient monitoring outcomes for seniors.
The challenge pushed the collaboration envelope out beyond healthcare to the fast-growing smart home industry, and puts the emphasis on collaboration.
"What daily household activities can be measured and analyzed to provide accurate implications for families and care teams to ease peace of mind and improve early detection and quality of life - Coffee consumption? Bathroom trips? Eating habits? TV watching?" Ochsner officials wrote in their online description of the contest. "How can we take that data collection and analysis one step further—to be indicative of health?"
READ MORE: VETS Act Takes Aim at mHealth, Telehealth Access for Veterans
That idea also found its way in the Cleveland Clinic's 2016 Medical Hackathon, whose winners, announced last month, included an app that uses crowdsourcing to help people dealing with an opioid overdose, a dashboard that helps clinicians tracking and treating the heroin epidemic, and apps that help patients figure their out-of-pocket medical expenses and track what providers have accessed their medical information and who might be using out-of-date data. Each filters through data to find what it needs, applies analytics to make the data relevant to a specific condition or outcome, then pushes it back to the clinician or patient when and where it's needed.
Even the American Society of Echocardiography (ASE) has gotten involved. The organization recently launched its Echovation Challenge 2017, with a focus on "Streamlining Diagnostics to Augment Medical Decision Making."
Organizers say this year's challenge "represents ASE's expanded commitment to drive collaboration and innovation in the field and improve care for our patients." That expansion includes mHealth tools and smart devices driven by the Internet of Things, and recognizes that concepts like shared decision-making and personalized medicine will drive clinical outcomes.
All of these challenges look beyond the data and are focusing on how it's being put to use, and they're mixing healthcare with IT and other business models to get things done. That idea of collaboration isn't lost on Boden, who says the Internet of Things will play heavily into Boston Scientific's challenge.
"With connected communities and smart technology, there will be breakthroughs that we don't even know about yet, but will have a huge impact on healthcare," he says.
READ MORE: Harvard mHealth Partnership to Improve Medicaid Chronic Care
Last year's competition offers another example. The 45 submissions included an analytics dashboard designed to help ER doctors rule out a heart attack in patients presenting with chest pain and a reminder and tracking system for Tuberculosis patients in India undergoing treatment. The winning entry, meanwhile, came from a Boston-area developer of wearable technology that designed a GPS-based smartwatch to help elderly users with medication compliance.
Jim Ryan, Medstro's chief operating officer, says the challenge in these competitions is to take the technologies and devices already out there and focus them on a specific healthcare goal. As has been proven time and again with the consumer-facing health and fitness market, healthcare providers won't take notice unless the solution addresses a medical issue and proves its value in clinical outcomes.
The key, says Boden, is finding "something that will make healthcare sit up and take notice."
Dig Deeper:
Digital Health Workshop Leads to Partnerships for Cedars-Sinai
Can Healthcare's Internet of Things Move from Froth to Function?