Toronto Hospital Adds mHealth to Pain Management Program
The hospital's pioneering Transitional Pain Service is adding a mobile app to its repertoire to help patients dealing with chronic post-surgery pain and potential opioid addiction.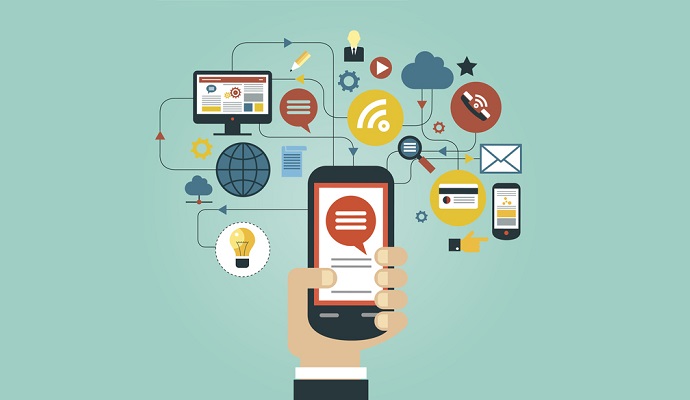 - Toronto General Hospital's two-year-old program to tackle post-surgical pain management and opioid abuse is getting an mHealth upgrade.
The hospital, stuck smack-dab in the middle of a province with one of the world's highest opioid mortality rates, is testing a new platform that encourages patients to log in at least once a day via mobile app to chart pain management and medication use. This would replace the traditional 40-page questionnaire and augment the weekly or monthly follow-up visits between doctor and patient.
"We want to close that gap" between the traditional doctor-patient interaction, says Dr. Hance Clarke, head of the hospital's Transitional Pain Service. "This is a way to target the pain trajectory of patients and more closely monitor them according to their baseline."
Through this platform, officials hope to take a population management approach to chronic post-surgical pain (CPSP), an issue that affects as much as 30 percent of the hospital's patients, can begin manifesting itself three months after the hospital stay and costs roughly $41,000 in medical costs per patient – not to mention the personal and societal effects of an opioid addiction that sometimes proves fatal. Hospital officials estimate half of the patients who undergo a major surgical procedure are sent home with a prescription for an opioid-based painkiller, and a significant percentage continue to use drugs beyond their prescription.
Clarke said Toronto General's TPS program, launched in June 2104 and billed as one of the world's first to address CPSP, targets at-risk patients and follows them for six months after surgery, seeking to help them manage their pain and medication. Once admitted to the program, a patient has access to a team of clinicians that include anesthesiologists, psychologists, acupuncturists, physiotherapists and nurse practitioners, and is enrolled in a program that includes education and specialized treatment, which includes education, physical therapy and even some alternative treatments.
But where patients now use a paper questionnaire and the occasional doctor's visits to chart their pain experiences, a mobile app would enable them to create a daily journal, which in turn could be used by doctors to chart trends, pinpoint patients in distress and more quickly intervene.
The platform also enables Toronto General to track larger populations of patients, Clarke says, and could be used in the future to help people in remote locations, as well as those suffering from fibromyalgia, migraines and other chronic conditions.
Clarke is quick to point out that the app won't replace the doctor's visit, but enhance it, giving the doctor more data to make those visits more meaningful and reinforcing the patient's electronic medical record.
Slated to launch in December, the 18-month project – a partnership between Toronto General and nearby York University - is being funded by the Ontario Centres of Excellence's AdvancingHealth program. The app, called Manage My Pain, was developed by Toronto-based ManagingLife, which reports the app is being used by more than 20,000 consumers in some 130 countries to manage chronic pain. Officials expect to take six months to integrate the platform with the TPS workflow, then spend a year using it with 200 to 250 patients.
Tahir Janmohamed, CEO of the three-year-old company, said the Toronto General Hospital partnership is his first with a healthcare provider, and represents a shift in the company's approach from consumer-facing products to a platform used by health systems for remote patient management and population health. He said healthcare providers are looking for platforms that can aggregate data from large groups of patients, then use that data to detect trends and influence clinical outcomes.
It also represents a personal approach, he said.
"Pain is a very subjective medium," he said. "What your trying to do is get people to describe their pain," and in a sense share their feelings with their physicians. That approach will eventually help physicians to better understand and engage with their patients, he said.