UAB Using $4.6M Grant to Apply Telehealth to Physical Therapy Program
The University of Alabama at Birmingham is getting a federal grant to put its Movement-2-Music program on a telehealth platform, pushing the unique therapy program for people with disabilities out to YMCAs and some homes.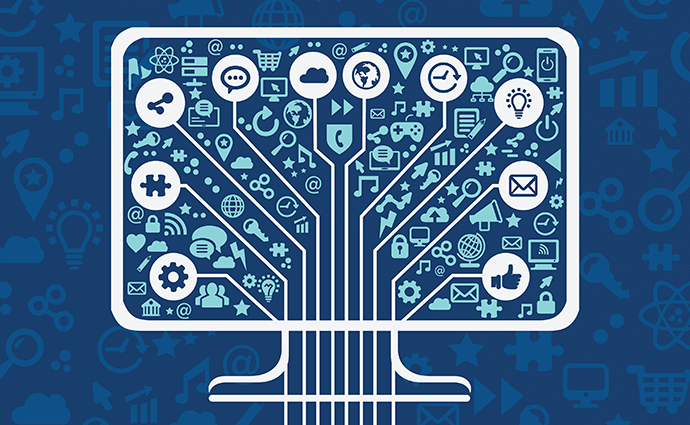 Source: ThinkStock
- The University of Alabama at Birmingham is getting a $4.6 million federal grant to integrate a telemedicine platform into a novel music-enhanced physical therapy program for people with disabilities.
Through a partnership with the YMCA of Greater Birmingham and the Lakeshore Foundation, UAB will develop a connected health platform that enables the Movement-2-Music (M2M) program to be taught at local Y centers, as well as in some homes. The home-based program will be coordinated through the Lakeshore Foundation's new telehealth center, set to open in 2019.
The new program continues an earlier collaboration between UAB – a national leader in mHealth and telehealth research – and the Lakeshore Foundation on combining exercise and music to improve function in people with neurologic disorders.
"M2M is unique in the way that elements from the dance field and the exercise physiology field are derived and combined together to create a structured dance-type intervention," Hui-Ju (Zoe) Young, PhD, a research assistant professor in the UAB School of Health Professions Department of Physical Therapy, said in a press release issued by UAB. "Based on a previous grant, we found that participants with MS, after a 12-week intervention, showed significant improvements in walking endurance and mobility compared to a control group who did not receive an intervention."
The program is the latest of several scattered across the country that use telemedicine platforms to expand access to physical therapy and exercise programs. While most often targeted at seniors, the programs are gaining traction in worker's comp, joint replacement and post-operative care circles, as well as with providers working with people with mobility issues.
They're also beginning to add music to the program.
"It may not look it from the outside, but the movement patterns in M2M are system-specific, tailored exercises that focus on two dual systems: the cardiorespiratory and musculoskeletal systems," James Rimmer, PhD, director of the UAB/Lakeshore Research Collaborative and inaugural Lakeshore Foundation Endowed Chair in Health Promotion and Rehabilitation Sciences, said in the press release. "There is a science around this that includes a carefully choreographed set of movement patterns that have been adapted for a broad range of people with mobility disabilities. The primary endpoints include both physical and psychosocial health outcomes."
"If we can get this to machine learning, we can set up the system to allow the end user, trainer or therapist to select a pattern of movements and music that are customized to the functional needs and interest level of the participant," he added.
Armed with the five-year, $4.625 million grant from the National Institute on Disability, Independent Living and Rehabilitation Research, the UAB project will recruit more than 100 participants to measure the connected health program's effectiveness against traditional therapy. A second study, which expands the telehealth platform to other locations and some homes, will involve and estimated 240 participants.
Also contributing to the program will be members of National Center on Health, Physical Activity, & Disability, the American College of Sports Medicine and United Ability, a Birmingham-based organization that looks to connect individuals with disabilities to their community and empower them to live full and meaningful lives.
"Too often, individuals with disabilities experience social isolation because of their disability, and this can lead to many secondary issues," Gary Edwards, PhD, United Ability's CEO, said in the press release. "The physical and psychological benefits of greater access to recreational opportunities for those with physical and intellectual disabilities will be great, and go a long way in enabling the disabled to further connect with their community."
UAB and Lakeshore Foundation executives say the program may someday be expanded to YMCAs across the country – as well as in homes - and expanded to help healthcare providers treat patients with physical disabilities and chronic conditions.