UC Riverside Testing Telemedicine Visits for MS Patients
A year-long project will use a virtual visit platform to connect UC Riverside specialists to MS patients in their homes. Officials hope to prove that telemedicine can replace the in-person visit for patients with access or mobility issues.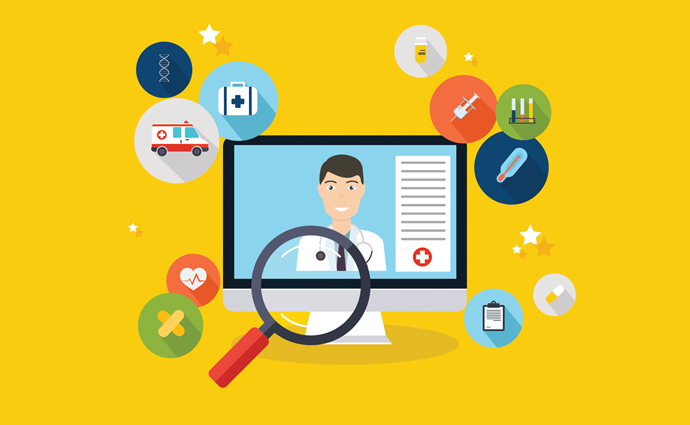 Source: ThinkStock
- Healthcare providers have been using telemedicine to connect with patients at home who suffer from debilitating chronic conditions like Alzheimer's and Parkinson's disease. Now the University of California Riverside is testing the virtual visit platform for patients with multiple sclerosis.
Elizabeth Morrison-Banks, MD, of the UC Riverside School of Medicine, is using a $100,000 grant from biotech firm Genentech to set up a telemedicine platform for MS patients. The one-year pilot project, titled Clinicians' Online Neurology Network Empowering Communities through Telemedicine – Multiple Sclerosis (CONNECT-MS), aims to determine whether a video visit can replace trips to the doctors' office for patients who often have problems making that journey.
"The goal is to determine whether the home telemedicine approach works as well as usual care - that is, office visits with the neuro-immunologist," Morrison-Banks said in a press release issued by UC Riverside. "This is a pilot study, and it may not be able to show whether MS telemedicine in patients' homes is better than usual care, but if it appears to be equivalent – and if patients and families like it better because of its convenience and comfort - then the pilot study will provide useful preliminary data to guide larger research studies in the future."
"People with advanced MS face additional barriers to traveling to an MS center, even if it is located nearby, because if they have a lot of disability, over time it tends to become increasingly difficult for them to leave their homes," she added. "So if we can bring the medical home into people's actual homes, we can meet multiple needs at the same time while allowing a safe and comfortable environment for the medical visit."
Video visits are proving popular with specialists who want to see their patients at home, rather than the doctor's office, to gain better knowledge of how they go about their daily activities.
They're popular with patients as well – especially those who have difficulty traveling or who live hours away from their doctor. Earlier this year, a survey commissioned by telehealth provider American Well found that one in five consumers would be willing to switch doctors if it meant having access to a video visit platform. And last year, a survey done by the American Telemedicine Association and WEGO Health found that half of those surveyed had requested a telehealth option from their doctor, while almost 80 percent said the service would be more convenient.
The platform can also save money. Last year a study conducted by the University of Iowa found that a telemedicine platform connecting specialists with families of children on the autism spectrum greatly reduced treatment costs and improved the family's ability to communicate with their child, thereby reducing caregiver stress.
At Northwestern University, meanwhile, researchers used a secure video communications platform to help people with Alzheimer's dementia or primary progressive aphasia improve their language and remembering skills, essentially regaining "lost" words of concepts.
"A lot of people said they went from feeling like they had no control over their disease to feeling like were really fighting back and empowered," said Becky Khayum, a speech-language therapist and consultant who worked on the study. "They felt like they could more fully participate in life in spite of their disease."
For the CONNECT-MS project, Morrison-Banks and her research team will divide participating adults diagnosed with MS into two groups. One group will undergo traditional in-person care, while the second group will be visited by a nurse practitioner who sets up the telemedicine link in the home with a neuro-immunologist at UC Riverside.
The two treatment methods will then be compared across several variables, including quality of life, pain levels, fatigue, sexual satisfaction, bladder control, bowel control, visual impairment and mental health.