UK's 'GP At Hand' Service Offers Patients mHealth Access to a Doctor
A new mHealth program being rolled out to London residents enables them to access healthcare on their smartphone within hours. The digital health platform isn't winning over everyone, however.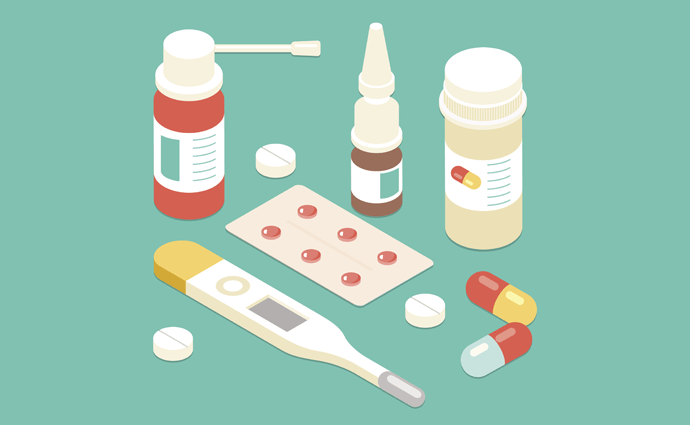 Source: ThinkStock
- Some 3.5 million London residents will soon be able to access healthcare on their smartphones around the clock in an mHealth pilot being rolled out by the UK's National Health Service.
The free program, called GP at Hand, will enable select patients to check their symptoms on a mobile app, then book a virtual visit with a physician within two hours. It's being offered by five central London practices in a partnership with telehealth provider Babylon, which has offered the service in a concierge medicine format.
"It's high time that NHS patients were given the opportunity to benefit from technology to improve access to healthcare," Dr. Mobasher Butt, one of the physicians participating in the pilot, recently told BBC Radio. "We've benefited from this kind of technology in so many different aspects of our lives, whether that be shopping or banking, and it's really time that we were able to do that in healthcare for NHS patients."
NHS officials say the service was tested in two London suburbs before being rolled out to the entire city, and will be expanded to the rest of the country "in the near future."
Among the features it expects to use are facial recognition technology to ensure patient confidentiality and artificial intelligence tools to promote more personalized medicine and clinical decision support. It will also allow providers to send prescriptions to a pharmacy chosen by the patient, and enable the patient to view a video of the entire appointment.
READ MORE: UK Goes All In on Remote Patient Monitoring
The program isn't getting rave reviews so far. Some critics have said it allows participating GPs to focus on younger, healthier residents and avoid older patients with more complex health issues.
"We are really worried that schemes like this are creating a twin-track approach to NHS general practice and that patients are being 'cherry-picked', which could actually increase the pressures on traditional GPs based in the community," Professor Helen Stokes-Lampard, Chairperson of the Royal College of GPs, told BBC Radio. "We understand that with increasingly long waiting times to see a GP, an online service is convenient and appealing, but older patients and those living with more complex needs want continuity of care and the security of their local practice where their GPs know them."
"As well as issues with patient confidentiality and the safety of the patient record, it is hard to see how this could be achieved without adding to the huge burden of red tape that GPs are already grappling with," she added. "While this scheme is backed by the NHS and offers a free service to patients, it is undoubtedly luring GPs away from front-line general practice at a time when we are facing a severe workforce crisis and hardworking GPs are struggling to cope with immense workloads."
In a commentary for The Guardian, physician Ann Robinson said she wasn't impressed with the service after trying it out. She said she lost her nerve after realizing she'd have to drop her current GP to sign onto the service, and there would be no guarantee she could go back to her old doctor if things didn't work out.
"You have to agree to switch from your current GP," she wrote. "A screen message comes up: 'Hold on tight. We're working hard on processing your application to the service. We will be with you shortly. Get the Babylon app while you wait.' A few minutes later, and I'm getting cold feet. I've just agreed to leave my trusted local doctor and I have no idea where I'll be able to physically go if I need some non-mobile, face-to-face medical attention."
READ MORE: ATA Survey: Parents Like Telehealth for Primary Care Needs
The pilot is the latest in a series of projects launched by the NHA to give its providers and patients more access to telehealth and telemedicine platforms and mHealth tools.
Last month, the organization unveiled a $59 million fund to help GPs launch online consulting services over the next three years. And in September, the NHS introduced a mobile app that allows patients to access their medical information.
Also this year, the NHS re-launched its Digital Apps Library, a long-delayed and debated project to create a library of certified mobile health apps.
And in February, the organization signaled its interest in remote patient monitoring with the rollout of two apps designed to enable providers to gather clinical grade data from patients at home.