Upstate New Yorkers Beginning to Favor Telemedicine Services
New research found that people who are aware of and use these telemedicine services find them to highly convenient.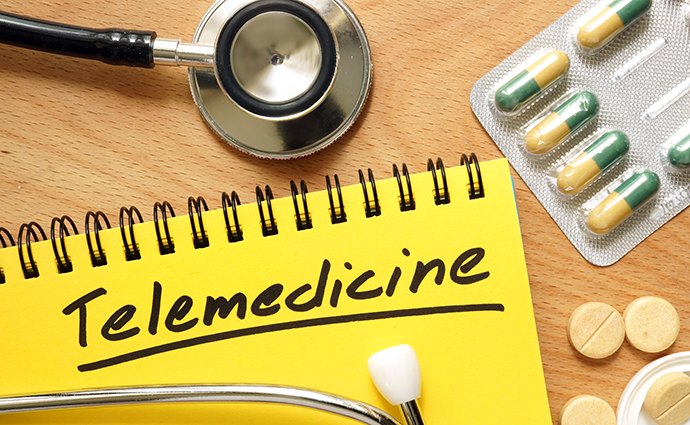 Source: Thinkstock
- A survey commissioned by Blue Cross Blue Shield found that around five out of ten adults are aware of telemedicine services, with 80 percent rating their telemedicine usage as "very good" or "excellent."
The results of the survey show that there is a heightened awareness of telemedicine within rural areas of upstate New York. An awareness of telemedicine can increase healthcare access for rural communities and has the potential to see more adoption throughout the state.
Twenty-five percent of upstate New Yorkers plan to use telemedicine services in the future, according to the survey conducted by One Research.
"Telemedicine services are widely and quickly being made available in the region, so we thought it was important to get a handle on levels of awareness that exist and regional responses to a broad spectrum of related questions," said Martin Lustick, MD, Senior Vice President and Corporate Medical Officer for Excellus BlueCross BlueShield in a press release.
However, out of the 2,000 consumers surveyed, only 120 had actually used telemedicine.
The three largest reported reasons for avoiding telemedicine were a preference for in-person visits (50 percent), doctors not providing telemedicine services (26 percent), and health plans not offering telemedicine (24 percent).
Telemedicine still has several gaps to fill in order to make more of an impact within the larger healthcare environment. According to the survey, people who are employed, younger, or have higher levels of education are more likely to use telemedicine. By appealing to other demographics, telemedicine can appeal to a greater care population.
The majority of those using telemedicine experienced favorable services and conditions when using it, and provided insights on the best telemedicine features.
Source: Blue Cross Blue Shield
Of the respondents who used telemedicine, 85 percent rated being able to set up a same-day appointment as very or extremely important feature. Other important features reported by respondents include having coverage while traveling (83 percent), being able to use a smartphone to make a video or telephone care call (82 percent), having 24/7 availability of a doctor (81 percent), and having the ability to order/receive prescriptions (80 percent).
Notably, 73 percent of the telemedicine users rated "not needing to leave house or office" as extremely important and 72 percent said the cost of telemedicine visits were also very important.
Users were more likely to use telemedicine on a weekday between the hours of 6AM and 6PM (58 percent). The survey also found that of the telemedicine users within the survey population, 48 percent reported convenience as the primary motivation. That was followed by cost of visit (38 percent), availability outside normal hours (31 percent), travel (23 percent), the inability to leave work (19 percent)), and other reasons (3 percent).
Respondents using telemedicine were highly likely to use it again. Eighty-two percent of telemedicine users said they would use it again should the need arise. The average number of times a patient used telemedicine in a 12-month period was five.
The survey also found that respondents with any awareness of telemedicine care and services had a higher likelihood of using this form of remote care.
Of those who are aware of telemedicine but have not used it, 34 percent said they would use it if needed. Only 21 percent of those who knew about telemedicine, but never used it, said they would not. The remaining 45 percent of aware non-users said they were undecided on whether or not they would use the services.
Even the respondents who weren't aware of telemedicine didn't report high anti-telemedicine attitudes, but were less likely than aware non-users to use telemedicine. Most of the unaware non-users reported as undecided (60 percent.) Eleven percent of non-aware non-users said they would use telemedicine if needed, and 29 percent said they would not.
"That initial ranking was gratifying as a finding to us," Lustick said, "because our repeated promotions around a telemedicine option have been very clear. Ideal medical care is when a patient can see his or her doctor. We've said the second best choice, if available, is a telemedicine visit with their physician."
"A new option we've been suggesting is to consider a telemedicine visit with another provider for treatment of minor conditions. With time, we expect that will gain in popularity over going to an urgent care center."