USC Takes a Closer Look at mHealth-Enabled Eyeglasses
USC's Center for Body Computing is studying whether eyeglasses with embedded sensors are more reliable - and attractive - than other digital health wearables.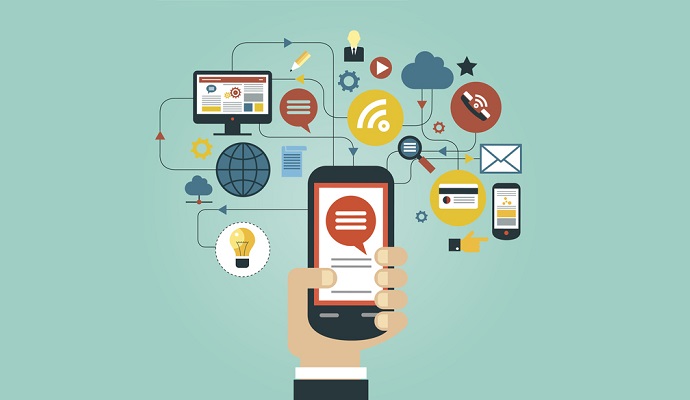 - For many people, eyeglasses aren't a luxury – they're a necessity. Dr. Leslie Saxon is wondering if they might make a good mHealth monitor as well.
Saxon, head of the University of Southern California's Center for Body Computing (CBC), is directing a new study to determine whether sensor-embedded eyeglasses can accurately collect biometric data. She's also interested in knowing whether they promote consumer engagement, and whether mHealth devices can actually compel users to become more philanthropic.
"There's a lot you can build onto in that form factor," says Saxon, whose organization has been at the forefront of the "contextual health" movement for several years. "It's going to be all about the experience for people."
For the study, the CBC is partnering with VSP Global, whose innovation business, called The Shop, created a set of eyeglasses with an embedded gyroscope, accelerometer and magnetometer. The Level glasses, which debuted in an early form in 2015 and have since been modified, can track steps, calories burned and activity time.
Through December, selected USC employees will wear the Level and track their activity through a smartphone app. They'll also accumulate points, working toward a free eye exam and the donation of a pair of eyeglasses to someone in need through VSP Global's Eyes of Hope program.
Saxon says the challenge will be in getting people to use the glasses on a regular basis, and without a second thought. That hasn't been the case with other wearables, like activity bands.
"Unprecedented numbers of people have been buying activity trackers, but it doesn't tend to be a durable experience," she says. "We need to find a way to make this durable … and for (people) to continue using them" long after the novelty wears off.
One selling point, according to Saxon: The glasses look fashionable.
"The new Level frames forced us to reimagine the entire design and manufacturing process for eyewear," Leslie Muller, co-lead of The Shop, said in a recent press release. "Designers collaborated with firmware and biomedical engineers, who collaborated with traditional eyewear craftspeople to produce something that is both technologically advanced but still seamless and beautiful."
Studies indicate some 65 percent of the nation's adults wear glasses, and another 19 percent use contact lenses with glasses as a backup. Saxon says that's a natural entry point for mHealth "because we're leveraging something you're already wearing anyway."
In addition, mHealth experts say the head is a better location for biometric detection than, say, the wrist.
"(A)fter all, we're sitting right next to the brain," Ahmed Albaiti, CEO of the digital health consulting firm Medullan, said in an mHealthIntellogence.com interview this past February.
"Eyewear is one of the few things worn by humans that's in close proximity to all five senses," Jay Sales, Muller's co-lead at The Shop, said in another interview. "It's not completely understood how much information can be derived through the eyes or from eye care. We have direct access to the cardiovascular and nervous system through the eyes."
Saxon says consumer-facing wearables have so far "lacked an intelligent, methodical way to study how people use" the devices, and that has kept the healthcare community from embracing them. She sees this as the first of many studies, all focused on developing devices that can educate and empower users to be more in control of their health.
If that works, she says, healthcare will find a way to incorporate them into care management.
"There's been a real lack of science behind this (technology) showing why this is better than the status quo," she points out.
Dig Deeper:
Healthcare Providers Give Smartglasses Another Look