Using Apps to Bridge the Gap Between Healthcare and Health Management
The next generation of mHealth tools and platforms don't just treat a chronic condition. They help providers and patients manage the daily challenges of living with a health issue.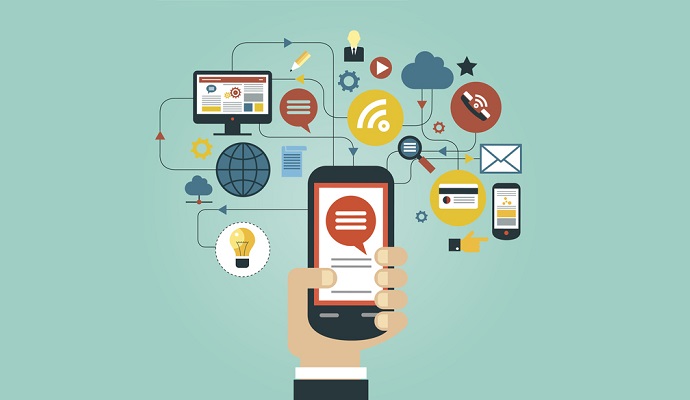 - It's estimated that one in every three Americans is at risk of developing diabetes in his or her lifetime. Just as importantly, half of those who do deal with the chronic condition suffer additional health problems because of stress.
Those costly side effects – of a condition that already costs the nation more than $245 billion a year in medical costs and lost wages – are prompting mHealth developers to move beyond the apps that simply treat diabetes. And they're prompting healthcare providers to create care management plans that go beyond clinical measures.
"People living with diabetes face emotional stress stemming from the burden of their illness and a self-care regimen that has been estimated to require more than two hours each day," says Dr. Lydia Chwastiak, a psychiatrist and associate professor of the University of Washington, who estimates at least a third of all diabetes patients suffer from emotional issues that lead to poor self-care behaviors and poor glycemic control. "It is important to carefully differentiate distress and clinical depression in patients with diabetes in order to tailor clinical care. Depression treatments are unlikely to help individuals suffering from diabetes-related distress, and self-management interventions alone are unlikely to be sufficient for those suffering from clinical depression."
While mHealth apps initially focused on helping the patient measure blood glucose readings and determine insulin needs, they're now incorporating analytics and education to help patients deal with "diabetes distress." They're also reinforcing the notion that mHeath can strengthen the collaboration process between patient and caregiver.
"People with diabetes have to cope with the diagnosis, cope with daily challenges, face fear of complications, incur expenses, carve out time for medical visits and self-care, and still, unfortunately, some people will develop complications and have to deal with frustration, fear, depression, burn-out, embarrassment and so on," says Sherri Shafer RD, CDE, a senior registered diabetes dietitian and educator at UCSF Medical Center. "Clearly, if a person with diabetes can better manage stress and learn coping mechanisms, they will be able to stay more diligent with the day to day tasks in caring for their disease. Stress, fear, anger, anxiety, depression and other difficult feelings can derail self-care practices if a person doesn't have access to help. The psychological well-being of the patient is all too often overlooked."
READ MORE: mHealth Study Proves Remote Monitoring Beats In-Person Visits
"All too often when the person with diabetes is seen by their medical provider, the interaction is limited to the physical exam, the reviewing of lab and blood glucose results, and then making medication adjustments. A diabetes educator, nurse, and a dietitian, if on staff, may provide valuable information and teach key self-management tools, but all too often there is not a mental health specialist on staff," Shafer adds.
"Mobile health solutions can bridge that gap and provide timely information and psychological support tools both when, and where, the person needs it. In an age when technology is at our fingertips, it makes a lot of sense to provide online health programs that reinforce key concepts and assist the user with stress management tools. Chronic illnesses, like diabetes, take attention day-in and day-out and that can lead to burnout. Offering online mental health programs can help the person with diabetes cope and persevere."
Some healthcare experts say mHealth diabetes tools have so far missed the mark – hence the low rate of adoption among the provider community.
"Most mobile health applications these days, which I think of as primarily apps, are terrible, and I don't think they help people with diabetes very much," said Dr. Bill Polonsky, co-founder and president of the San Diego-based Behavioral Diabetes Institute. "I certainly don't think they help people with diabetes distress. I think one of the mistakes that's often made is there's this broad assumption among app developers in particular of if we just give people feedback on how they're doing, that'll take care of everything. Just throwing one's blood sugar charts on an app on your phone is not going to accomplish much of anything."
"(M)ost healthcare providers are aware that their patients with diabetes would benefit from more attention and time than they have," Polonsky added. "It is a problem that in our healthcare system that there is very little time available to address some of these critical issues for our patients with diabetes. So I think as we develop programs that really can serve as physician extenders, where healthcare providers can refer people to programs that can make a difference, this should be very valuable."
READ MORE: New Study Gives mHealth High Marks in Children's Health
When done right, "mobile health solutions expand the reach of clinical care and educational materials," Chwastiak added. "Patients and providers both feel very frustrated by the limitations of what can be accomplished in short visits to clinic. People live their lives outside of a clinic, and mobile health solutions can help provide support, feedback and information at the moment a person really needs it."
Earlier this month, Silvercloud Health, a Boston-based developer of "behavioral and mental wellness telehealth solutions," partnered with healthcare content provider Willey to create Space from Diabetes, an online therapeutic solution targeting those with type 2 diabetes. It targets that gray area between daily diabetes care management tools and general health and wellness resources.
Ken Cahill, SilverCloud Health's CEO, calls the solution an "online therapeutic program focusing on prevention, long-term management and patient-centered care that enables healthcare organizations to quickly expand diabetic care, improve the care experience, optimize resources and reduce costs." It's one of the number of mHealth tools being developed for chronic conditions that shift the emphasis from healthcare to care management.
"If we're going to the trouble of really dealing with these common issues that people are facing that aren't just … what are your numbers and what do you do with them, but really addressing some of the emotional underpinnings of this disease and addressing people's concerns and getting helpful solutions, then this is much more likely to touch the user and perhaps be more useful over time," Polonsky said. "And the degree to which it would make it easy and convenient for people to make use of … obviously the more valuable it's going to be. Certainly, if we talk about mobile anything these days, we're talking about the value of making education and support more convenient for people to be able to access."