Using mHealth to Reduce Alarm Fatigue and Improve Care Coordination
Hospitals are turning to mHealth to help their clinicians reduce alarm fatigue, keep up to date on patient needs and collaborate instantly with the care team.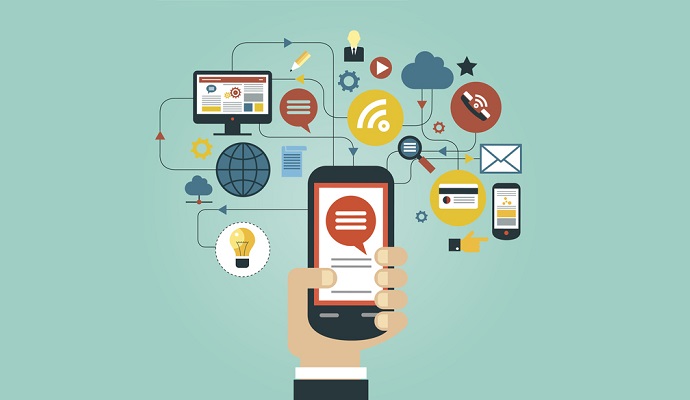 - According to a 2013 study by the American Association of Critical Care Nurses (AACN), 72 percent to 99 percent of clinical alarms are false. One East Coast hospital reported more than 59,000 alarm conditions over a 12-day period.
The fatigue this creates among clinicians is a serious issue that impacts productivity, job satisfaction and, most importantly, patient safety. When a nurse is spending valuable time responding to a false alarm, this simultaneously takes that nurse away from real and critical patient care needs.
To minimize the impact of alarm fatigue and maximize the effectiveness of patient care, healthcare providers need tools that prioritize patient needs and reduce clinical interruptions. They need easy-to-access information that gives insight into which patient needs are most urgent – and which can wait. They also need to be able to instantly communicate with other members of the care team during a crisis.
That's why hospitals are turning to mHealth analytics platforms that provide contextually smart notifications directly to the clinician's healthcare-certified mobile device.
According to HCA Healthcare, 90 percent of caregiver communications are prompted by a patient event, including clinical alarms and alert notifications. Today's alarm management solutions can deliver more than just patient event notifications and secure text messaging - they can combine actionable alarm and alert notifications containing relevant patient data with instant, collaborative, patient-centric communications, all on a single platform. Armed with this improved situational awareness and intelligence, caregivers can prioritize actions and react more efficiently to determine the right treatment plan for their patient.
A Kaiser Permanente study found that nurses typically spend up to 35 percent of their time on documentation, 20 percent on team communications and only 19 percent on patient care activities. By using advanced alarm management software and healthcare-certified, handheld mobile devices, they could instantly access relevant medical records and spend less time on records and communication – and more time at the patient's bedside.
When nurses or caregivers receive a medical alarm notification, they can instantly access critical clinical information about that patient, such as heart rate, the reason for admittance and lab results. They can also communicate with the patient's on-call healthcare team via a secure text or phone call. This not only allows a caregiver to instantly initiate a secure conversation but also reduces the chance of communication errors because relevant alarm data and patient context are included within that exchange. As a result, healthcare providers have all the information and resources they need to provide the best patient care possible in a STAT or other alarm situation.
What should healthcare providers look for in a solution? First, they need to have software and devices that can seamlessly integrate with their existing electronic medical record (EMR) systems. It's recommended that they not only test and certify a device, but also select one that can be easily configured by their IT department. Mobile devices that can't be centrally maintained and upgraded put additional strain on the technical staff and can reduce the efficacy of the solution.
In addition, mobile devices should be configured to the specific needs of healthcare environments. For example, they need to be composed of medical-grade plastics that prevent hospital-acquired infections. They need to be able to handle the leading disinfectants and wipes typically used in a healthcare environment (which can number in the thousands). Some devices are also designed with medical-grade power supplies that are certified with the IEC 60601-1 specification that meet the needs of healthcare providers.
To prevent alarm fatigue and increase clinician satisfaction, hospitals need intelligent, healthcare-centric, integrated, event-driven care team communications tools to help them serve patients' needs more efficiently and effectively. The ultimate goal is to turn alarms into what they were originally intended to be - a way to inform the clinician of an episode that needs to be addressed in a timely manner.
Chris Sullivan works in the Global Healthcare Practice division for Zebra Technologies.
Dig Deeper:
Healthcare Providers Tap Into Social Media for Care Team Coordination
Making a Case for Pagers - and Smartphones - in Care Team Coordination