Using Wearables to Empower the Patient
AliveCor's founder and CMO says healthcare shouldn't wait for consumer-facing wearables to become reliable. Providers should be bridging that gap.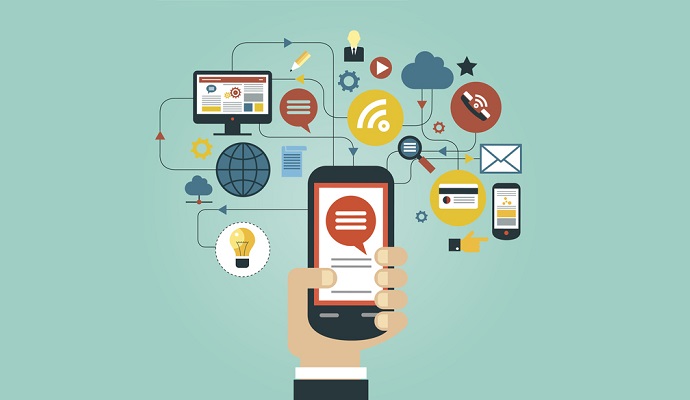 - As healthcare waits and wonders if the FitBits and Apple Watches of the world will become relevant to clinicians, some mHealth companies are looking to become relevant to consumers.
AliveCor, a San Francisco-based developer of mobile ECG technology with dozens of peer-reviewed studies under its belt, is courting the consumer market with Kardia Mobile, an off-the-shelf device that retails for about $99. Its target audience is the consumer who's taking on more financial responsibility for healthcare, and who wants to reduce expenses and improve lifestyle.
According to David Albert, MD, the company's founder and chief medical officer, this strategy "draws a straight line between the patient and the doctor." And it's something that healthcare has seemingly forgotten how to do.
"We're entering a new phase of patient centricity," says Albert, a cardiologist and leading figure in the world of clinical-facing mHealth solutions. "Patients are becoming more and more responsible for their own healthcare, and that creates opportunities for engagement."
Both consumers and healthcare providers, he says, "have to understand that (patients) have to be integral in their own care."
Albert says healthcare has seemingly drawn a line in the sand with regard to consumer-facing wearables, proclaiming that smartwatches, fitness bands and other types of monitors won't be accepted by the clinical community until the data is reliable and relevant. Consumers, meanwhile, are flocking to those devices, boosting the health and wellness industry to record heights.
But while healthcare waits for the consumer wearable industry to cross that bridge to clinical relevance, mHealth companies like AliveCor, with a strong clinical track record, are taking matters into their own hands. One look at the fast-expanding digital health space at the annual Consumer Electronics Show in Las Vegas is proof.
Albert says mHealth companies have to combine clinical veracity with user experience. And he thinks it's easier for a clinically proven mHealth company to branch out into health and wellness than it is for a consumer-facing product to make its mark in the medical world.
The American Medical Association did itself no favors, he says, in describing the digital health space as one rife with "snake oil salesmen," and he's equally critical of "the Theranos effect," caused by consumer-facing companies that focus on hype rather than validity. At a time when healthcare costs are staggering and waste is rampant, that casts an unsavory light across new technologies and platforms poised to prove value.
So what will make healthcare sit up and take notice of wearables? Albert says the move toward value-based healthcare, particularly accountable care and bundled payments, will change some opinions. If a health system is given a fixed amount for a specific care pathway – such us joint replacements or chronic care – it's going to look for new solutions.
"Think of care not as revenue, but as cost," he says.
And that's where clinically validated wearables come in. If they're proven to be more accurate and cost-effective than traditional pathways of care, then they'll be favored by providers; if they're more convenient and help improve one's health and wellness, they'll find favor with consumers. And if they improve that connection between doctor and patient, everyone wins.
"We're in the patient empowerment business now," says Albert.
Dig Deeper:
Wearables Can Help People With Heart Conditions - If Only They'd Wear Them