Utah Senator Chooses Telemedicine's Value Over Politics
Utah's senate will soon vote on amended telemedicine legislation that strips out a proposal to ban telemedicine abortions. The bill's author says his state needs this technology more than it does a battle over abortion rights.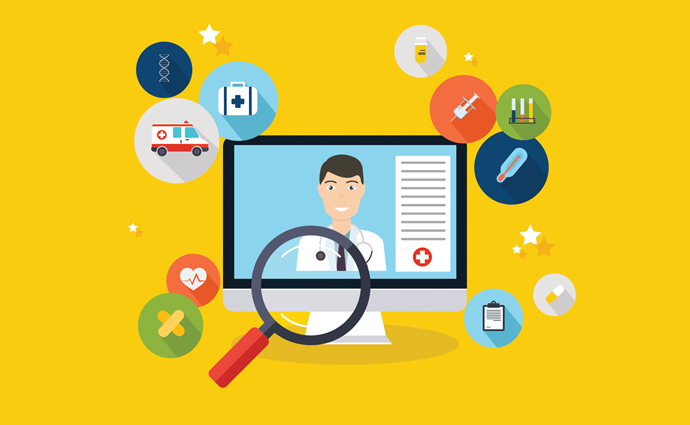 Source: ThinkStock
- Utah senators are trying to de-politicize a telemedicine bill by removing language that would have banned so-called abortions-by-telemedicine.
The Senate Standing Committee on Health and Human Services voted 6-2 this week to approve an amended version of the bill that strips out a clause preventing doctors from prescribing abortion-inducing drugs via telemedicine.
State Sen. Ben Shiozawa, R-Cottonwood Heights, authored the amendment, saying an expected constitutional challenge to the original bill would have prevented "vital" telemedicine guidelines from taking effect.
"What I want to talk about is doctors prescribing medicine and systems that will work for patients," he said during this weeks' hearing, as reported by the Deseret News. "Once again we have an instance of legislators trying to insert themselves between doctors and patients. I don't like that when it affects me in the ER, and I'm sure the OB-GYNs don't like it when it affects them and the other physicians don't like that."
The bill, HB154, proposed by State Rep. Ken Ivory, R-West Jordan, would amend the state's current telemedicine and telehealth legislation to "provide coverage, and coverage transparency, for certain telehealth activities," including mental health services. It would also create a "Telehealth Act" that better defines and expands the scope of telehealth and telemedicine services and calls on the Public Utilities, Energy and Technology Interim Committee and Health Reform Task Force to study how the technology can be further expanded and reimbursed.
READ MORE: Telemedicine Used By Both Sides in Abortion Debate
Ivory's bill concluded with four lines mandating that a practitioner using telemedicine "may not issue a prescription through electronic prescribing for a drug or treatment to cause an abortion."
Shiozawa, who's an emergency room physician, said his amendment would "clean up the bill and preserve telehealth" while steering the state away from a court challenge.
There's no guarantee the amended legislation will pass. The Utah House has approved Ivory's version of the bill, and Shiozawa's amended version is expected to face healthy debate in the full Senate, which the Associated Press notes included a GOP supermajority that leans toward opposing abortion rights.
Ironically, Planned Parenthood of Utah doesn't currently use telehealth for abortions. But chapter spokeswoman Katrina Barker told the Salt Lake Tribune that they have plans to make that service available "so that women in rural areas of the state do not have to travel to Salt Lake City to obtain an abortion."
Abortion rights and anti-abortion groups have been keeping a close eye on the state since Ivory's bill was approved by a House subcommittee last month. At the time Ivory – whose effort to pass a similar bill failed in 2016 – said his bill was a "health and safety issue."
READ MORE: The Benefits and Challenges of Telehealth for Specialists
"An abortion being something that terminates a life, to do that without ever seeing the patient, without having contact with the patient — as a matter of state policy, we're putting in code that we don't believe that's appropriate," he said.
"If you're going to have an abortion, you have to see a doctor," he added. "You're not going to have an abortion by e-mail or by remote technology."
The Utah Senate's action may have been swayed by recent events in Idaho – also a Republican-dominated state. Just last month, state officials agreed to settle a lawsuit brought by that region's Planned Parenthood chapter and amend legislation passed in 2015 that banned telemedicine abortions. That decision followed an opinion by U.S. District Court Judge B. Lynn Winmill, who presided over the lawsuit, that the two laws challenged by Planned Parenthood "provide few, if any, health benefits for women," and that any benefits "are outweighed by the burden these laws impose on access to abortion."
Some 19 states have banned telemedicine abortions, primarily by passing laws that either prevent a doctor from prescribing abortion-causing medication and/or requiring that a physician be physically present when an abortion takes place.
In presenting his amendment, Shiozawa said legislators in this case should focus on the value of telemedicine and consider this a medical issue rather than a policy issue.
READ MORE: Telehealth Reimbursement and Its Interstate Licensure Problem
"We need this telehealth bill," he said. This "is not pro-choice or pro-life - I want to take that off the table."
Ivory disagreed, saying the state has a "legitimate interest in protecting women's health."
"This is a policy decision, of course it is," he told the Deseret News. "Everything we do here is a policy decision. That's what we do here."