VA Boosts Veterans' mHealth Access With Apple Health Integration
The Department of Veterans' Affairs is amending its mHealth platform this summer to enable veterans to access their EHR data through the Apple Health Records app on the iPhone.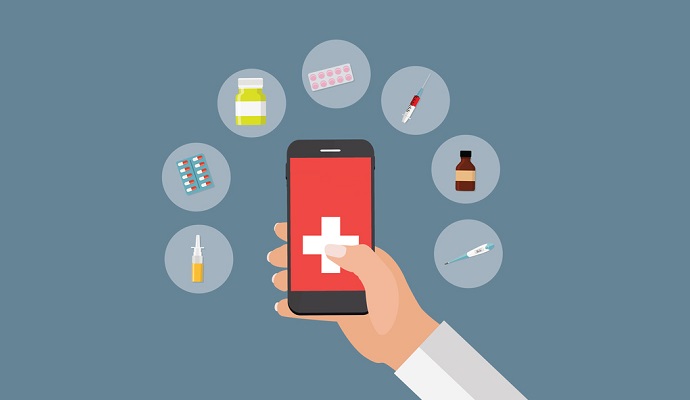 Source: ThinkStock
- America's veterans will soon be able to access their EHR data on an iPhone - the latest in a series of mHealth and telehealth moves by the Department of Veterans' Affairs to improve veterans' access to care.
In a Monday morning announcement coinciding with the opening of the Healthcare Information and Management Systems Society's (HIMSS) annual conference and exhibition, the VA said veterans will be able to access their health data through Apple's Health Records app on the iPhone.
The VA said the capability will likely be enabled sometime this summer, giving veterans access to allergies, conditions, immunizations, lab results, medications, procedures and vital signs, as well as information gathered from their Apple Watch. That data would be updated within 24 hours after a visit to a VA healthcare facility.
The integration is made possible through the VA's Veterans Health Application Programming Interface (API), unveiled last year. The API is designed to accommodate the Blue Button 2.0 framework and leverages the Fast Healthcare Interoperability Resources (FHIR) standard developed by HL7 to enable data sharing.
"Our Health API represents the next stage in the evolution of VA's patient data access capability," VA Secretary Robert Wilkie said. "By building upon the Veterans Health API, we're raising the bar in collaborating with private sector organizations to create and deploy innovative digital products for Veterans. Veterans should be able to access their health data at any time, and I'm proud of how far we've come to accomplishing this."
Apple has reportedly been in talks with the VA for several months to add the VA to its growing list of health systems using the company's mobile health platform. The deal is the first forged by the VA for record-sharing capabilities.
"When patients have better access to their health information, they have more productive conversations with their physicians," Jeff Williams, Apple's COO, said in a press release issued by Apple. "By bringing Health Records on iPhone to VA patients, we hope veterans will experience improved healthcare that will enhance their lives."
The news follows last week's announcement by the VA that more than 2.3 million healthcare encounters were conducted via telehealth in FY 2018, including more than 1 million video-based telemedicine visits, a 20 percent increase over the ;previous year.
The VA's efforts to boost access to care through telehealth and mHealth are part of the "Anywhere to Anywhere VA Health Care Initiative," unveiled in 2017 by then-VA Secretary David Shulkin. They're designed to help the nation's estimated 18.2 million veterans access healthcare when and where they most need it, while also taking the strain off of the VA's network of 170 hospitals and 1,063 outpatient care sites.