VA Puts Telehealth to Work in 'Anywhere to Anywhere' Care Initiative
The VA has awarded a $260 million contract to launch a telehealth and telemedicine platform capable of connecting its doctors to patients no matter where they live, while enabling veterans to transmit mHealth data from devices in their homes.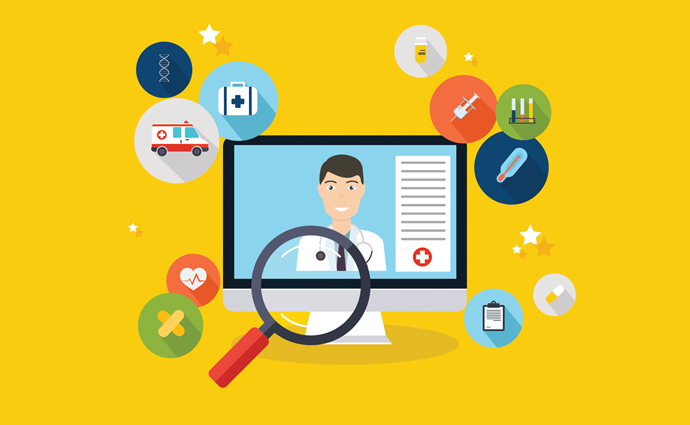 Source: ThinkStock
- With Congressional approval in hand, the Department of Veterans Affairs is moving forward with plans for a national telehealth network for veterans.
The VA recently awarded a $260 million contract to 1Vision LLC, a subsidiary of HMS Technologies, to deliver home-based telehealth solutions to veterans. Following that announcement, AMC Health was selected to deploy its CareConsole virtual care and remote monitoring platform, which will enable veterans to communicate with VA practitioners and transmit mHealth data from Bluetooth-enabled devices in their homes.
The service is expected to improve healthcare access and outcomes for the more than 22 million veterans in the US, many of whom have difficulties getting to the network of VA health facilities or who don't seek help for ongoing issues.
"Telemedicine is an important vehicle that can help address barriers preventing rural and veteran populations from accessing quality care," Sabrina Smith, the American Telemedicine Association's interim CEO, said in a September 2017 blog posted on the VA website. "Telehealth changes the location where health care services are routinely provided, improving the health of and facilitating access to the care that those who have served their country deserve."
The platform will enable VA Secretary David Shulkin to follow through on his "Anywhere to Anywhere Health Care Initiative," unveiled last year, which enabled VA doctors to treat patients in their homes via telehealth, no matter where either the doctor or the patient are located.
READ MORE: VA Hospitals Connect Via Tele-ICU, Remote Patient Monitoring
Shulkin's plan was reinforced by Congressional passage of the Veterans E-Health & Telemedicine Support (VETS) Act of 2017 (S.925 and H.R. 2123), which gives VA practitioners the authority to treat veterans via telehealth in any state, thereby bypassing state licensing laws. The bill is expected to be signed into law shortly by the President.
"In an effort to furnish care to all beneficiaries and use its resources most efficiently, VA needs to operate its telehealth program with healthcare providers who will provide services via telehealth to beneficiaries in states in which they are not licensed, registered, certified, or located, or where they are not authorized to furnish care using telehealth," Shulkin stated in his proposed order, which has been supported by the Justice Department. "Currently, doing so may jeopardize these providers' credentials, including fines and imprisonment for unauthorized practice of medicine, because of conflicts between VA's need to provide telehealth across the VA system and some states' laws or licensure, registration, certification, or other requirements that restrict or limit the practice of telehealth. A number of states have already enacted legislation or regulations that restrict the practice of interstate telehealth, as discussed below in the Administrative Procedure Act section."
According to the VA, some 702,000 veterans, or 12 percent of the country's veteran population, used telehealth or telemedicine in FY 2016, accounting for 2.17 million telehealth episodes. Of that group, 45 percent were living in rural communities.
Those encounters led to a 31 percent decrease in hospitalizations for veterans over the previous year, as well as a 39 percent reduction in acute psychiatric VA bed days, Shulkin pointed out in his order.
"What we're really doing is, we're removing regulations that have prevented us from doing this," he said when unveiling the program last year. "We're removing geography as a barrier so that we can speed up access to Veterans and really honor our commitment to them."
READ MORE: Healthcare Deal Targets Telemedicine for Military Deployments
The VETS Act also received widespread support, though some had voiced concerns about giving VA doctors telehealth privileges that supercede state rights.
Veterans aren't the only members of the nation's military to get new telehealth services.
Earlier this month, the U.S Army Regional Health Command-Pacific (RHC-P) announced an expansion of its digital health platform at three facilities. The $2.8 million project with Vocera Communications extends the mobile platform to Brian Allgood Army Hospital in Korea and Tripler Army Medical Center and Schofield Barracks Health Clinic in Hawaii.
Also this month, the Department of Defense gave telehealth vendor GlobalMed – also a VA telehealth provider – the authority to launch its telehealth and telemedicine services to the DoD's network of 57 hospitals, 400 clinics and military bases around the globe.
The DoD provides healthcare services for some 9.4 active duty personnel and family members. Yet according to a November 2017 report to the Government Accountability Office, only 1 percent of the nation's active duty service members actually used telehealth in 2016, concentrated in seven facilities. That led some to question whether the DoD was putting the platform to use correctly.
READ MORE: VA Project Uses Telemedicine Tablets to Treat Veterans at Home
The GlobalMed contract may help boost that number.
"This is a key milestone in the Defense Health Agency (DHA) and military medicine's goal of developing a robust virtual healthcare solution throughout the entire military enterprise," James J. Jones, PhD, PA-CLTC, SP, USA, Director of the White House Medical Evaluation & Treatment Unit and PA/Physician to the President, said in a press release issued by GlobalMed. "As this type of hardware and software is deployed throughout the DoD, I believe we will see improved access to healthcare specialists, improved patient outcomes, improved patient and provider education in outlying clinics, and improved patient access to their primary care manager (PCM). It will drastically improve our ability to help pre-hospital combat medics, corpsmen, and providers in austere environments."