VA Tests Telemedicine-based Collaborative Care for Rural Vets
The telemedicine-based collaborative care model connects rural veterans to HIV specialists at VA hospitals. It follows an ECHO-based program that reportedly didn't work so well.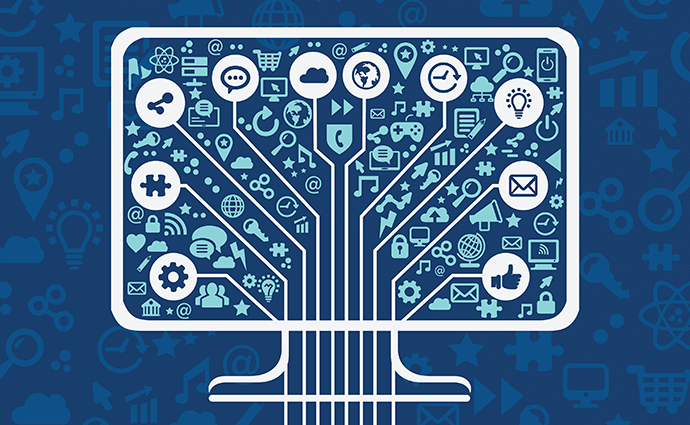 Source: ThinkStock
- The Veterans Administration is testing a telemedicine-based collaborative care model on rural veterans in two states who are diagnosed with HIV.
It builds on an earlier attempt to use the Project ECHO telemedicine model to improve access to care for rural veterans with HIV – which officials admit didn't fare too well.
This new program, launched by Michael Ohi, MD, of the VA's Iowa City, Iowa, healthcare system, targets some 800 veterans with HIV in rural areas of Georgia and Texas. Those veterans who have to drive more than 90 miles to the nearest VA clinic with an HIV specialty clinic are given the chance to connect with that clinic via a telemedicine platform at a closer community-based outpatient clinic (CBOC) run by the VA.
"Veterans should have easy access to HIV testing and state-of-the-art HIV care regardless of where they live," Ohi, an infectious disease specialist, said in a press release issued in January. "We know that compared to their urban counterparts, rural veterans with HIV enter care with more advanced illness, are less likely to receive the latest advances in HIV treatment, and have lower survival rates. We want to change that."
According to Ohi, roughly 18 percent of the 24,000 veterans diagnosed with HIV live in rural areas with limited access to HIV specialty clinics at select VA hospitals. A 2010 survey found that rural veterans had to travel at least 86 minutes by car to reach one of those clinics, whereas urban veterans had an average drive time of 23 minutes.
Furthermore, according to Ohi, 95 percent of those veterans receiving care at specialty clinics were given antiretroviral therapy, and 83.4 percent reported an undetectable viral load. Of the 18 percent of veterans in rural areas, only 67.7 percent were able to receive antiretroviral therapy, and 75.5 percent had an undetectable viral load.
"These findings further support the need for novel models for delivering care for rural veterans that ensure access to both specialized HIV care and comprehensive primary care," Ohi wrote in the research study brief.
Ohi's study, funded through this September, seeks to close that care gap by using a telemedicine platform to give veterans easier access to HIV care specialists. Each CBOC involved in the study is equipped with a telemedicine station and an on-site nurse who facilitates a video connection with HIV specialists at the nearest VA hospital with an HIV specialty clinic.
This effort builds on a 2015 VA project targeting veterans with HIV through the Project ECHO telemedicine model, in which local clinics collaborate with larger health systems to give rural clinicians the training needed to treat patients. Ohi said that project didn't fare so well.
According to Ohi, the Specialty Care Access Network - Extension for Community Health Outcomes (SCAN-ECHO) telemedicine project involved 21 CBOCs connected via a telemedicine platform to one of three VA clinics. But only 43 percent of the clinics participated in the project, and only 5 percent of rural veterans received the care they needed.
Ohi said the ECHO project struggled to overcome "HIV exceptionalism," in which patients and providers both felt that HIV care was too unique to be incorporated into a primary care setting, and they preferred to use specialty care clinics.
"There was this idea that HIV care is so technically complex and culturally different that it shouldn't be happening in primary care clinics - it should be happening in specialty clinics," he said in a December 2016 story issued by the VA's Office of Research and Development. "Therefore, even though you live hours away and nearer to a primary care clinic, HIV care is so exceptional that you're willing to drive hours to the specialty clinic."
So Ohi tweaked the model for this latest project.
"Given that experience, we pivoted and asked veterans, `What if you go to your local outpatient clinic and establish care with a primary care provider but also continue to see the entire specialty team by video in an HIV specialty clinic as needed? Then you can have access to both a local primary care person and a specialist, and they can coordinate their care,'" he said. "They said yes."
According to Ohi, if this model improves access to care for rural veterans, it could be modified to serve others.
"If we can figure this out for HIV, it can have implications for other conditions," he said.