Virginia Health System to Use An App to Treat Headaches
Sentara Healthcare will be using an mHealth platform to connect patients suffering from migraines and other serious headaches with neurologists in real time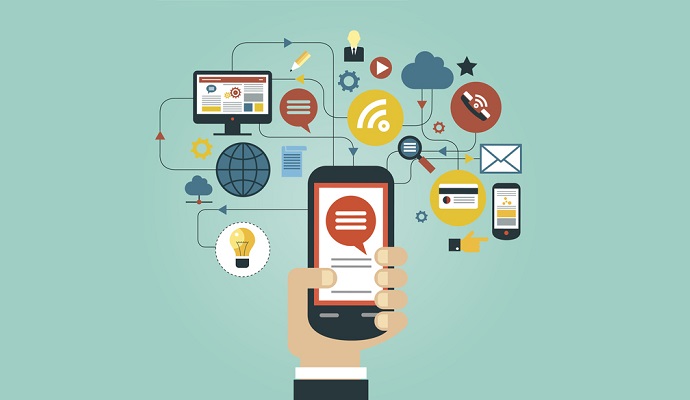 - A Virginia-based health system is using the headache as the entry point for a patient engagement platform that could reduce unnecessary office and ER visits and improve outcomes.
Some 6 percent of men and 18 percent of women suffer from migraines and average more medical interventions – ranging from seeing a doctor to being admitted to a hospital – than those with non-migraine headaches, according to data supplied by the Journal of General Internal Medicine. The current standard of care calls for a patient to complete a survey prior to a visit to a neurologist, where he/she is asked to remember what triggered the migraine and scheduled for a return visit every three to six months.
That's just the target audience that mHealth could address, says Alexander Grunsfeld, MD, medical director for Sentara Neurosciences, part of the Norfolk-based Sentara Healthcare network.
"If you're looking for the kind of population where an app like this would be beneficial, it would be headaches," he said. "By the nature of the disease, this really is the perfect place to start."
Sentara, a non-profit consisting of some 12 hospitals and 100 sites, serves a vast population across Virginia and North Carolina, and often sees people coming into doctor's offices and hospital ERs with serious headaches and migraines. Those trips can often be costly, time-consuming and far from beneficial, as the headache might be gone by the time a doctor is present and its causes may be far removed and forgotten. What follows is a hit-and-miss process of repeated office visits, therapies and adjusted prescriptions.
READ MORE: 35% of Employers Use Wearable Devices for Wellness Programs
Grunsfeld said those suffering from severe headaches like migraines have health concerns every day, and often don't think to write them down for the next visit to the clinic or hospital. Yet those daily episodes may hold the key to diagnosis and treatment. By providing a means of charting their problems and communicating them to clinicians in real time, there's a better chance to spot and deal with those so-called red flags before they're forgotten.
Sentara's solution is a two-way mHealth platform that connects patients of Sentara Neurosciences with their doctors in real time. At the onset of a headache, the patient logs onto the app and enters such data as the severity of the headache, side effects, possible triggers and over-the-counter or prescription medications used.
That data is transmitted to a clinician for real-time review. Taking that information and data entered into the app from past episodes, the clinician can work to identify how or why the headache occurs, then suggest treatment and medications. The process is quick and directed, rather than being tied into the next office visit.
Grunsfeld said this type of platform is more effective than a consumer-facing app – which may amount to little more than an online patient diary – because it compels the patient and clinician to collaborate on a care plan.
It "will improve the mindset of how we interact with our patients" by giving both doctor and patient a place to communicate outside the doctor's office or hospital, he said. "And it's been our experience that when patients are engaged, they take more responsibility for their care."
READ MORE: Telehealth Licensure Compact Goes Live for Physical Therapists
Laura Kelsey, director of Sentara Neurosciences' service line, said the health system chose Seattle-based Wellpepper's patient engagement platform, which had been trialed in Sentara's rehab network, with impressive results. Both she and Grunsfeld said a platform like Wellpepper's stresses patient engagement and care collaboration.
"Too often, data collection from patients is disconnected from their care plan," Wellpepper co-founder and CEO Anne Weiler said in a press release. "Being able to use patients' own smartphones and tablets to provide care plans and show results using Wellpepper is not only a way to help drive patient engagement, it is a way for healthcare providers to gather strong, real-time data and patient-reported outcomes in a way that after-the-fact surveys cannot."
A former Microsoft executive who launched Wellpepper in 2012 with Mike Van Snellenberg, Weiler sees the platform as an ideal care coordination tool for clinicians treating patients with chronic conditions. Aside from winning the Venture+ pitch contest at the recent HIMSS Connected Health Conference, Wellpepper came away with the "I Am Not My Disease" award at the Mayo Clinic's first-ever Think Big Challenge just a few months ago. It was also used in a recently concluded, year-long clinical trial with Parkinson's patients at Boston University, and will be used in a landmark study piloted by Harvard University, with help from BU and Brandeis University, focusing on preventing disability in at-risk seniors.
Grunsfeld said the one concern with apps in general is that patients will rely on them rather than their doctors. It's important to stress to patients that the mHealth platform is a communication tool with doctors, he said, not a replacement for clinical care.