VR Glasses Give Doctors a New mHealth Tool to Treat Concussions
While virtual reality is finding its niche in pain and medication management, one California doctor is using the mHealth technology in smartglasses that allow him to assess and treat concussions.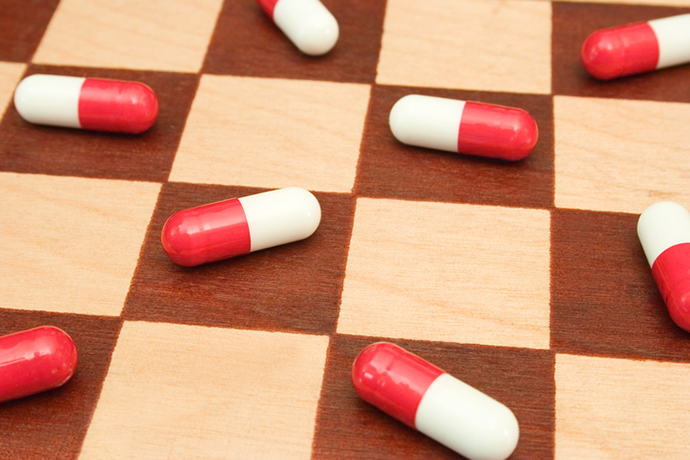 Source: ThinkStock
- While health systems like Los Angeles-based Cedars-Sinai are using virtual reality technology to help their patients with pain and medication management, a California doctor is turning the mHealth technology around to help doctors identify and treat concussions.
Steven Zonner, DO, a family medicine practitioner with the Washington Township Medical Foundation in Union City, outside San Francisco, started using EYE-SYNC technology, by Boston-based SyncThink, in specially adapted smartglasses during last fall's high school football season.
The digital health-enabled glasses are the latest mHealth tool in the doctor's bag to identify and treat concussions, particularly in athletic events from Little League up to the pros. While some success has been reported with mHealth-enabled laptops and even robots, providers are looking more and more to wearables – especially eyewear, which sits closest to all five senses.
Zonner says the VR-enabled glasses help doctors identify the subtype of concussion by assessing the movement of both eyes, one of the most common indicators of head trauma. That movement - ocular-motor synchronization and vestibular balance dysfunction - is translated into an algorithm that gives doctors an objective assessment of the patient's condition.
That's a far cry from the days when a doctor might ask the patient what his or her name is, what day it is, or how many fingers are held up.
"What we've found is the eyes not only tell us what the problem is but where the problem is," Zonner said, noting that concussion come in many different types and levels of severity. mHealth technology, he says, helps doctors "peel back the layers of a concussion like an onion."
This, in turn, helps healthcare providers to put a patient on the right treatment plan more quickly.
According to UPMC, a concussion can manifest itself in six common symptoms: cognitive/fatigue; vestibular (balance and coordination); ocular; post-traumatic migraines; cervical (neck injuries that often lead to headaches) and anxiety/mood swings. Identifying the right type of concussion early helps doctors treat the specific symptom.
"A lot of people are still in the mindset of cocoon treatment," said Zonner, referencing the common practice in sports of putting an athlete suspected of having sustained a concussion in a dark, quiet room for a while.
"That's not always helpful," he said. "It doesn't allow the brain to resynchronize itself."
While VR glasses might be seen as best helping coaches, trainers and other practitioners to remove athletes from the field of play after a concussive hit, Zonner says the mHealth platform is just as important for treatment off the field. That's why he bought a second set of glasses for use in his rehabilitation programs.
"One size for treatment does not fit all," he said. "Concussions are hard to assess, especially when you're dealing with different types of concussions. … We need to try and figure out what the outlyers are so we can begin the right treatment as quickly as possible."
In fact, Zonner said the VR glasses didn't help him diagnose a concussion at any sporting event last year – but it did help him determine that a high school quarterback who'd sustained a hard hit did not have a concussion, and he was able to return to play.
Another time, Zonner said he used the glasses on a patient who was having strong headaches while exercising. The mHealth platform indicated no problems with the patient's eyes, and that helped Zonner track the issue back to a sore neck and prescribe physical therapy.
Zonner said mHealth devices like VR glasses "give you a tool that you didn't have before," along with the ability to diagnose and treat more quickly, thus improving clinical outcomes. He sees the glasses being put to use in the future to treat other neurological issues, from ADHD to sleep disorders.
'We are very visual creatures," he said.