Walgreens Launches An Online Marketplace for Telehealth, mHealth
Walgreens' new 'Find Care Now' digital health platform enables the pharmacy chain's 5 million members to access online mHealth and telehealth services and connect with several health systems.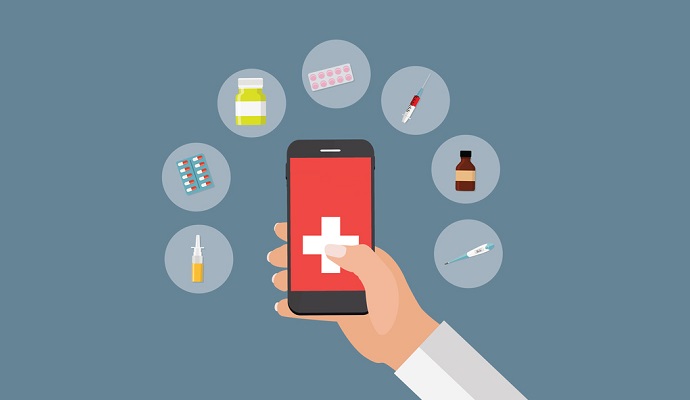 Source: ThinkStock
- Walgreens has launched an mHealth platform designed to give its members online access to healthcare services, including telehealth.
The "Find Care Now" digital health service, unveiled this week by the Deerfield, Ill.-based pharmacy chain, includes an online link to more than 17 healthcare providers, including national telehealth provider MDLive. It's designed to give the chain, which operates 9,800 drugstores across the country, a mobile platform in the direct-to-consumer telehealth field to compete with the likes of Apple, Amazon, Google and Walmart, as well as rival pharmacy chains like CVS and Rite Aid, which announced a partnership with telehealth provider InTouch Health just a few weeks ago.
"People expect accessible quality care that fits their busy lives, and this is another way in which we're continually evolving our business to bring health care services closer to our patients," Richard Ashworth, Walgreens' president of operations, said in a press release. "Find Care Now is part of a series of innovations to offer a true omnichannel experience for Walgreens customers, as we work with others in the healthcare community to improve access to affordable health care services in the communities we serve."
While including MDLive for access to online services like telemental health and non-acute urgent care, Walgreens is also highlighting digital connections with healthcare providers like Chicago's Advocate Health Care, NewYork-Presbyterian Hospital, the Pacific Northwest-based Providence-St. Joseph Health and Piedmont Healthcare in Atlanta.
"We want to put healthcare consumers in the driver's seat," Sunita Mishra MD, MBA, Chief Executive of Providence St. Joseph Health's Express Care platform, said in the press release. "We believe that taking care of your health should be as convenient and flexible as any retail experience. Providence St. Joseph Health's Express Care services, now offered through Walgreens Find Care Now and the Providence Health Connect app, make it easy to find and book care close to home or work."
The mobile app offers Walgreens' estimated 5 million active members access to local healthcare services, and company officials say they expect to have more hospital and health systems added to the list soon.
The announcement is the latest in a flurry of moves in the on-demand direct-to-consumer telehealth market. While hospitals and health systems are looking to expand their footprint through mHealth apps and telehealth partnerships, pharmacies, retail corporations and large businesses see the connected health space as an opportunity to improve member or employee relations by offering an instant link to healthcare services.
The online marketplace concept, in fact, has been championed by telehealth providers who see their platform as an ideal means of connecting healthcare services. One of the first to capitalize on the strategy was American Well, which launched "The Exchange" in 2016 with the goal of doing to healthcare what Amazon has done to the bookstore industry.
"The Exchange breaks down silos of healthcare delivery and connects every stakeholder in the industry – those who seek care, deliver care, and pay for it – to make great, trusted healthcare more accessible," company co-founder and CEO Roy Schoenberg said in unveiling the service at an American Telemedicine Association conference. "We want to do for healthcare what Amazon did for book stores initially, and online retail, ultimately, which is to establish a national platform on which online healthcare runs. Importantly this platform is not just about connecting consumers to more doctors. Rather, we can connect consumers with the best provider brands across the United States as part of a national, virtual healthcare system."
Walgreens has been exploring other telehealth channels with healthcare providers as well. Last December, the pharmacy chain announced a partnership with NewYork-Presbyterian to enable the New York City-based health system to place mHealth kiosks in select pharmacies. The kiosks offer Walgreens customers a link to NYP physicians as well as those from collaborating health systems Weill Cornell Medicine and ColumbiaDoctors.
"We've had much success over the years working with NewYork-Presbyterian at our on-site Walgreens pharmacy," Pat Carroll, chief medical officer for Walgreens Healthcare Clinics, said. "We value this innovative collaboration and look forward to finding new and different ways to work together to enhance patient care."