Watson Flexes its mHealth Muscles at Home and Overseas
IBM's cognitive computing platform its targeting mHealth challenges in chronic conditions like diabetes and cancer, and sending data in several new digital directions.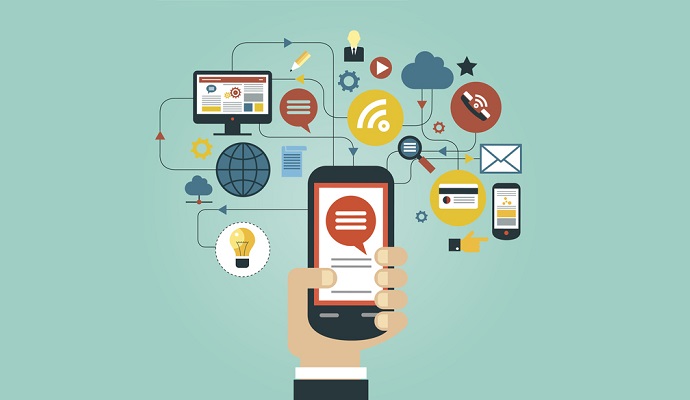 - Watson's cognitive computing capabilities have been the talk of the mHealth community since IBM unveiled the supercomputer a few years back. A platform with machine-learning capabilities has the potential to pull data from any number of devices and make it meaningful to clinicians.
Now, with IBM broadening its mHealth horizons in Finland and China, among others, it's interesting to see just where Watson is fitting in, and how far it's come since that long-ago star turn on Jeopardy.
"It's (advancing) personalized healthcare," says Kyu Rhee, MD, MPP, IBM Watson Health's chief health officer. "The potential of mHealth in empowering individuals and promoting populations is enormous."
Rhee calls those instances when Watson turns data into actionable results "wow moments." And the company's partnership with Medtronic, announced this past January, offers a perfect example.
The collaboration seeks to embed Watson's cognitive computing capabilities into diabetes devices and platforms, giving diabetic patients and their caregivers access to real-time information that could improve outcomes and even prevent health emergencies.
READ MORE: AMIA: mHealth Tools are Vital to Bridge the 'Health IT Chasm'
For example, a diabetic patient tracks his or her blood-glucose levels several times a day with a meter, seeking to make sure that level falls within a certain range. Those readings can be uploaded from the meter to a smartphone, and then to the cloud, where an analytics engine powered by Watson tracks them and other data – such as biometrics from an activity monitor or other smart devices, sleep and exercise patterns and diet.
Based on that data, Watson could "see" that a patient's blood glucose level is trending down, and could continue to drop unless corrective action is taken. If the patient and his/her caregivers don't realize this – some people with diabetes show no outward signs of low blood sugar – that patient could develop hypoglycemia, a serious condition that causes disorientation and could lead to unconsciousness and even death.
With Watson crunching the numbers from several difference devices and platforms, however, the patient and his/her caregivers could be alerted ahead of time, avoiding a crisis.
Rhee says the platform focuses on four 'P's – personalize, predict, prevent and promote.
"Managing diabetes varies greatly by individual and requires making numerous daily decisions related to eating, activity, exercise and medication in order to keep glucose levels under control," Annette Bruls, president of Ireland-based Medtronic's global diabetes service and solutions unit, said. "If a person with diabetes glucose levels drops too low, they face the threat of hypoglycemia, which can cause confusion or disorientation and in its most severe forms loss of consciousness, coma or even death. Conversely, if their glucose level is too high over a long period of time, they risk cardiac disease, blindness, renal failure and amputation of fingers and limbs."
READ MORE: Apple Watch Helps Researchers Study Epileptic Seizures
"It's all about the data we produce," says Rhee. "Health and healthcare are becoming much more person- and consumer-centric. … Watson is able to take that data" and create "nudges" that push the individual toward a better health outcome, all while the care team is collecting that data and creating an overall health management plan.
Aside from its work with Medtronic and the American Diabetes Association, Watson is also partnering with the American Cancer Society to improve care pathways for cancer patients, and with the American Heart Association and Welltok to inject mHealth into employee health plans. Watson is also being used by the American Sleep Apnea Association to analyze sleeping patterns, in a worldwide mHealth project run on Apple's ResearchKit platform.
"It's an underappreciated topic," Rhee said during an interview at this year's HIMSS16 Conference and Exhibition in Las Vegas, where the project was announced. "'How's your sleep?' is something that doctors and their patients typically pass over."
Rhee says Watson is even joining forces with athletic apparel manufacturer Under Armour to analyze how cognitive computing can be factored into sports healthcare and smart wearables.
"This goes far beyond traditional healthcare," he says.
READ MORE: Apple Watch Study to Use Digital Health to Tackle Depression
"When it comes to digital health and fitness tracking, the past 10 years have been about data collection," Kevin Plank, Under Armour's founder and CEO, said when the deal was announced earlier this year. "We're now at a point where a shift is occurring and consumers are demanding more from this information. This partnership will allow us to provide value back to the consumer in an unprecedented way, as we integrate IBM Watson's machine learning technology with the robust data from Under Armour's Connected Fitness community."
More recently, Watson is flexing its muscles overseas. Earlier this month, IBM announced that the supercomputer platform would be providing oncology-based clinical decision support to 21 hospitals in China, continuing a string of partnerships that has included such noted cancer hospitals as Memorial Sloan-Kettering in New York and M.D. Anderson in Houston.
And just this week, IBM announced a partnership with the Finnish Funding Center for Innovation, known as Tekes, with plans to launch a Watson Health Center of Excellence, the first Nordic Healthcare Competence Center and the first National Imaging Center of Excellence outside the US.
Scandinavia has long been recognized for its advances in telehealth and mHealth; Finland offers a nationwide electronic medical records platform and universal access to healthcare, as well as a federal program for secondary and secure use of data for health and wellness.
"Finland was selected as a destination country to implement various Watson Health capabilities, including the Watson Health Cloud, based on the country's vision to restructure and digitalize its healthcare system, its tech-savvy citizens and mobile capabilities, and a social environment that supports a culture of health," Deborah DiSanzo, general manager for IBM Watson Health, said in a press release.
"Tekes estimates that investments by Finnish companies and Tekes to artificial intelligence in well-being and healthcare will reach hundreds of millions of euros over the next five years," added Anssi Pulkkinen, the organization's strategic head of well-being and health. "Cognitive technologies, like IBMs Watson, will enable a new management design and systemic control of healthcare. Tekes' vision is an open healthcare ecosystem based on compliant and efficient utilization of healthcare data, making our hospitals the world's most advanced data-led IoT hospitals."
Dig Deeper:
Cognitive Computing Leaders Think Time is Right for Healthcare