Wearable Device Adoption Revolutionizes Patient Monitoring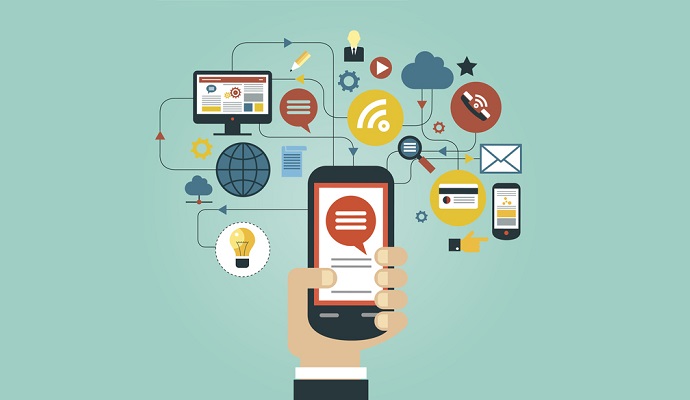 - Wearable device adoption has been on the rise within the mobile health sphere and this development has been revolutionizing remote monitoring and patient engagement across the medical care continuum. Andy Daecher, Principal at Deloitte Consulting, spoke with mHealthIntelligence.com and discussed how wearable devices like the Apple smartwatch are affecting the healthcare system as a whole.
"I see smartwatches as a game changer," Daecher said. "There is a proliferation of wearables today, but I think the user experience is very fragmented. Over time, the end-to-end user experience will become the measure of success. I've been tracking very closely the functionalities brands are building into these watches. It's not earth shattering, but it makes it very easy to [integrate] heart rate monitoring and step cadence monitoring into usable applications."
Daecher mentioned that as applications are developed for the platform – regardless of the operating system - there may be more products on the market that enable mHealth applications via a smartwatch device. This will all lead to market share and competition among vendors, Daecher stated.
"We at Deloitte think that [wearable device adoption] is going to revolutionize things like patient monitoring and chronic condition management programs. We are seeing some of the healthcare providers and HMOs already doing experimentation in this area," Daecher explained.
"I think that at the moment, they're focused on somewhat narrow applications. For example, we're working with an HMO around a diabetes care monitoring program where their diabetes patients have Bluetooth-connected glucometers that are connected to an app that sits on a mobile device. That data is uploaded into the cloud and allows a nurse to monitor 250 diabetes patients at a time. That really points to an increase in convenience – and an increase in the quality of care."
READ MORE: Alaska Lawmakers Link Telehealth Growth to Better Broadband
Chronic conditions like diabetes may be better monitored by physicians through the use of these type of wearable devices, Daecher said. Additionally, healthcare costs should decrease as wearable device adoption rises.
"If I were to predict where it goes from here is that we'll start to see monitoring applications integrated with patient records," Daecher stated. "There will be a more holistic, longitudinal health record that becomes available in the next five years that's easily accessible from mobile devices and wearables."
When asked in what ways wearable device adoption creates more efficiency and cost savings in the healthcare sector, Daecher talked further about the ability for physicians and nurses to oversee hundreds of patients through mobile health technology.
"For providers there's clearly a more efficient system. Wearables and mobile devices allow consumers to really test themselves," Daecher said. "We see it as cost savings and a quality increase. Wearables and connected devices are seeing a strong uptake. With smart glasses, it's very early. We are seeing some clinicians experimenting with remote care opportunities and using the glasses to perform procedures that could be guided by someone who isn't there in person. This is similar to telemedicine applications but taken to the next level. We do see potential there."
Daecher also spoke about patient engagement and the need for patients to be able to easily access, download, and transmit their health data through a portal. Developing user-friendly systems is imperative toward the healthcare industry's goal of expanding patient engagement.
READ MORE: 83% of Healthcare Orgs to Invest in Telehealth, mHealth Tools
"The access to health records [is important]. Providers making health records available via mobile apps and allowing people to see their own data and records is one simple and straightforward way [to show patients] what they are being treated for," Daecher said. "I'm aware of some of the fitness applications – and some insurance providers are starting to experiment with those things as a way to monitor their customers' activities and have customers show that, due to their exercise and diet, they may be eligible for reduced [insurance] rates."
When asked whether he felt wearable device adoption would lead to population health management becoming more effective, Daecher stated, "There are some health information exchanges that have popped up that are trying to consolidate data from multiple sources. Many providers are also going down the same route. You could make a case that consumers should own their own records. There's no question that the ubiquity of data and ease, convenience, and access to data will be a game changer for healthcare in general."
The Deloitte Consulting representative also discussed where he sees the Internet of Things driving the medical sector over the next decade. Care monitoring will play a big role in the coming years.
"What we see today is that there's a lot of experimentation going on in healthcare. It's still relatively challenging to assemble all these pieces to create end-to-end solutions like care monitoring. I see that becoming a lot easier," Daecher stated. "A number of players, medical device manufacturers, and software companies are trying to carve out a platform where it becomes a lot easier to plug in connected devices into analytics platforms."
"Ten years from now, it will be much easier to add new applications," Daecher concluded. "It's kind of like the Wild West today and I think that will sort out as the roads get built and the infrastructure gets established."