Wearable Device Detects Cystic Fibrosis, Diabetes with Sweat
A wearable device equipped with a sweat sensor can detect and diagnose cystic fibrosis and diabetes.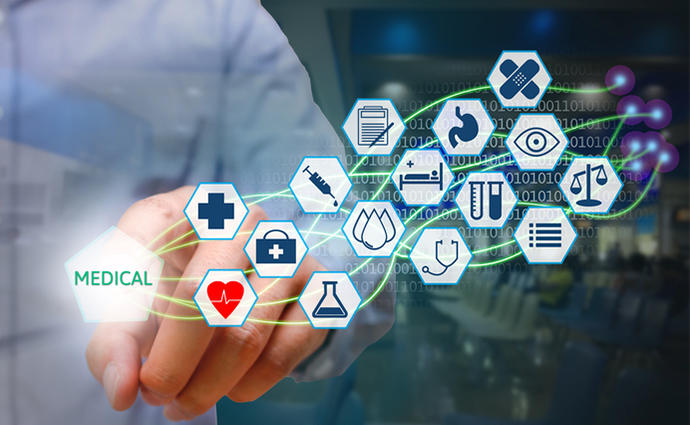 Source: Thinkstock
- A wearable device can analyze the chemical constituents of a patient's sweat to accurately diagnose cystic fibrosis or diabetes. The device could have significant implications for patient monitoring and the development of new treatments for chronic conditions.
In a study conducted by Stanford University of Medicine and UC Berkeley, researchers used sensors and microprocessors stuck to a patient's skin, which stimulated the skin's sweat glands. The microprocessors and sensors then detected the presence of different molecules and ions based on electric signals.
The team used the wearable in two separate scenarios to detect chemical indicators of each disease.
The first detected high chloride ion levels within patient sweat, which is a strong indicator of cystic fibrosis. The second study compared glucose levels in sweat against levels of glucose in blood, which helps identify diabetes.
Because the sensor accurately counted and analyzed the chemical properties in each patient's sweat, the team concluded that the sensor has a high potential for personalized medicine applications. The device's sensitivity and continuous monitoring capabilities, could make it easier to understand how specific patients respond to certain treatments.
"When we were testing the device, we noticed that people had different sweat profiles. That showed we needed to calibrate accordingly," said Sam Emaminejad, PhD, a former Stanford postdoctoral scholar.
"CF drugs work on only a fraction of patients, just imagine if you use the wearable sweat sensor with people in clinical drug investigations; we could get a much better insight into how their chloride ions go up and down in response to a drug."
A wearable sensor such as the one in the study also presents an opportunity to increase patient access to care regardless of geographic proximity to a healthcare facility.
The researchers highlighted the mobility and practicality of the sensor, and the sensor's ease in capturing data, as a possible evolutionary device in patient self-care.
"It's a little like the old days when people with diabetes had to come into a clinic to get their glucose monitored. The real revolution came when people started to do their own finger stick, and nowadays you can even do it with continuous monitors," said co-author, Carlos Milla, MD, associate professor of pediatrics at Stanford.
"Additionally, people living in underserved communities or in out-of-the-way villages in developing countries, where conventional testing is unavailable, could benefit from a portable, self-contained sweat sensor."
A sensor like this, the authors said, can easily be integrated into smartwatch-like devices and host a suite of applications such as remote monitoring from a clinical standpoint.
"The wearable device is robust and can be run with a smartphone, which can send measurements to a cloud and receive a result right back after review at a specialized center. CF diagnosis, as well as other kinds of diagnoses, could be done without needing a staff of skilled clinicians on duty and a well-equipped lab. "You can get a reading anywhere in the world," Milla said.