Wearable Devices Market Expected to Reach $6.3 Billion by 2020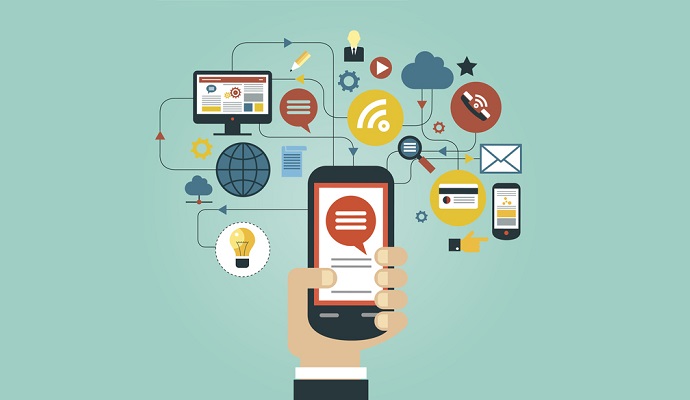 - Smartphones, tablets, fitness trackers, mobile health apps, and wearable devices are all making an impact on the health of consumers around the country. With the proliferation of mobile devices, more people today than ever before are able to check their patient portal, fitness tracking device, or a health app while on the go. Wearable devices are especially garnering more attention in the marketplace.
According to a report from Tractica, the revenue from wearable devices across the globe is expected to reach $6.3 billion by 2020. This is a significant rise from the $218 million revenue in 2015 within the wearables market. In fact, a wide range of companies throughout the private sector have discovered that smart glasses, the smart watch, fitness trackers, and other wearable devices can make a big impact on improving productivity and efficiency throughout their organization.
Both consumers and industry leaders are interested in pursuing the use of wearable devices due to high cost savings from early pilot programs. Wearable devices are currently being implemented for various industrial applications and are causing organizations to find solutions to industry barriers through mobile technology.
For example, corporate wellness programs today are using fitness tracking devices and smart watches to improve the overall health of their employees. Also, workflow improvement and computer-aided design modeling benefits from the integration of wearable devices like the smart phone or smart watch.
The Tractica report outlines how wearables are impacting the everyday life of consumers. These tools can help people better learn about their sleeping patterns, activity levels, and overall nutrition. Wearables also move past typical consumer activities and into the workspace of employees.
In healthcare, wearables can be used to develop greater care coordination, collaboration, and productivity. These tools could also improve patient safety and health outcomes by boosting fitness and ensuring healthy diets.
Also, wearables help in the workplace by decreasing the need for paperwork, improving efficiency and communication, and creating a hands-free work environment for employees and employers.
The report from Tractica also predicts that there will be more than 75 million wearable devices sold between the years 2014 to 2020. The report goes over trends and expectations for the wearables market and positions an adoption timeline for the workplace.
The forecast analyzes the use of wearable cameras, smart glasses, body sensors, fitness trackers, smart clothing, and smart watches. Additionally, the report discusses the development of Bring Your Own Wearables (BYOW) strategies across the private sector.
Wearable devices can impact a variety of health-related processes, which can even include studying sleep patterns. For instance, Hillcrest Labs creates sensors for both activity tracking and sleep monitoring, according to a company press release.
"Sensors play a key role in wearable devices but how these sensors are used to deliver a compelling and convenient user experience is even more critical to the success of a wearable product today," Chad Lucien, Senior Vice President of Sales and Marketing at Hillcrest Labs, said in a public statement. "We are proud to offer our MotionEngine Wear software to manage and enhance the performance of sensors found in wearable devices – enabling high performance, low power motion-based applications, and providing the foundation for new user experiences."
"Wearable devices are rapidly becoming more sophisticated, moving beyond simple health and fitness tracking devices to support a myriad of advanced features, from sleep monitoring to gesture recognition," Ramon Llamas, Research Manager with IDC's Wearables Program, stated in the release. "For the next generation of wearable devices, manufacturers need simple, cost-effective solutions to meet consumers' expectations for a consistent and accurate user experience. Solutions like Hillcrest's MotionEngine Wear, that are compatible with a variety of low power MCUs and support sensors from leading suppliers, offer manufacturers maximum flexibility to innovate as new technologies are introduced in the wearables market."