Wearable Devices May Prevent Falls among Elderly Patients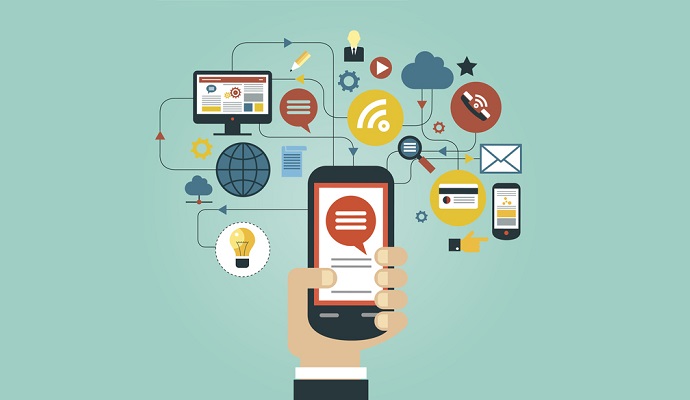 - Along with telemedicine, remote monitoring technology, and mobile health apps, the development of wearable devices could also have a significant impact on patient care throughout the nation. Wearable devices such as smart watches and smartphones could track patient health conditions including injuries or respiratory disease. For instance, wearable devices and technologies could be used in establishing orthotics assistance.
According to a company press release, wearable fitness tools manufacturer Sensoria Inc. has partnered with an orthotics company in order to create an Internet of Things wearable orthotics sensor.
Orthotics Holdings, Inc. is going to launch the Smart Moore Balance Brace at a global conference throughout the coming days. The Internet of Things wearable devices are based off of the Moore Balance Brace originally launched in 2010.
This type of technology is capable of helping elderly patients prevent falls and maintain stability. Healthcare providers can use these wearable devices to monitor patients remotely including their gait consistencies and physical activity levels.
"Most wrist worn wearable devices cannot accurately detect activity of elderly people with limited mobility. Therefore caregivers have limited visibility to patients' activities outside of the clinic, where most of the time is spent," David Vigano, CEO and Co-Founder of Sensoria, stated in the press release. "By embedding our proprietary textile sensors into this fall prevention device, clinicians can now gain access to patients' activity level and improve care delivery."
The Centers for Disease Control and Prevention estimates that more than 14 million adults in the US aged 65 or older experience a fall once a year. This is a rather large number consisting of nearly one-third of the elderly population. However, wearable devices capable of tracking gait and physical activity could better track patients' health status and prevent such falls.
The Smart Moore Balance Brace is capable of determining the adherence of patients to using these wearable devices. Additionally, physicians would be able to monitor the cadence, time standing, activity levels, and gait speed of patients at risk of falls.
There are also sensors installed into these devices as well as an Internet-connected anklet to connect to the Smart Moore Balance Brace. The anklet is then linked up to a mobile health application, which accesses data about the patient's movement and gait. Both doctors and patients can track the results from these Internet-connected sensors. These wearable devices are still taking part in clinical studies but are expected to be available in 2016.
"One of our main goals at OHI is to innovate and bring new solutions to our healthcare partners so they can achieve optimal patient outcomes," Jason Krauss, President and COO of OHI, said in a public statement. "We are so excited to bring an IoT-enabled orthotic to the market and we hope this will be the first of many successful product developments with Sensoria."
As the healthcare industry continues to implement wearable devices and other technologies in an effort to improve the quality of patient care, it is expected that mobile health markets will grow and medical outcomes will be reinforced with the help of these new tools.