Wearable Technology Helps Sustain Employer Wellness Programs
Wearable technology, along with incentives and motivational communications, can help employer wellness programs attract and retain participants.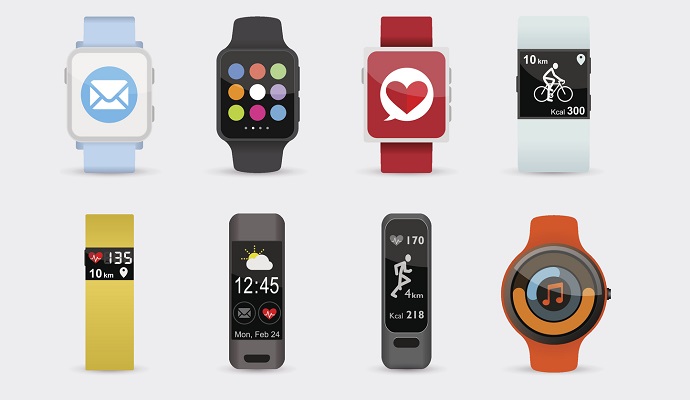 Source: Thinkstock
- A new survey from the Health Enhancementt Research Organization (HERO) found that employers can use wearable technology, along with supplemental support, to greatly enhance their wellness programs.
On average, 53 percent of employers report high initial and sustained interest in wellness programs that include wearable technology, and most employers state they intend to keep using wearable devices due to favorable employee response. More than half of employees continued to participate in the wellness programs for more than six months, indicating that the programs are unobtrusive and potentially beneficial.
The study did note, however, that adding extra support and incentives to a wellness program can improve the likelihood of longer-term adherence and positive outcomes.
"We see a lot of promise in the use of wearables as a component of a comprehensive workplace wellness program, but we need to continue our focus on research that uncovers what works and what doesn't," said Jessica Grossmeier, PhD, and Vice President of Research for HERO.
"Early research supports that a device, on its own, will not change health behaviors over the long term. That's why we're focused on identifying those leading-edge strategies that employers can use to ensure an effective, safe, and engaging approach for employers and individual participants."
READ MORE: The Evolving Role of mHealth in Medication Management and Adherence
The final report showcases three large companies that established wellness programs, adjusted wellness support, and incorporated wearable technology to experience very successful outcomes for participation and employee health.
BP used extended incentives to get 21,000 employees to lower physical activity risks
BP first incorporated wearables in 2013 with the launch of the Million Step Challenge. The voluntary program invited participants to receive a free Fitbit and allow their steps to be tracked by a third-party wellness program provider dashboard.
The Million Step Challenge relies on a comprehensive approach, that features many opportunities for individuals at any level of health to get involved with health and financial well-being classes, biometric health screenings, coaching programs, and an onsite integrated health and medical center.
An average of 75 percent of incentive-eligible employees enrolled in the program each year, and 79 percent of those completed the target goal. Satisfaction with the program was reported at 92 percent among participating employees.
READ MORE: 35% of Employers Use Wearable Devices for Wellness Programs
At the end of the program, 21,000 employees reached their health goals and improved health concerns related to physical activity by an average of 17 percent.
Emory used heightened communications to drive wellness adoption among employees
The Healthy Emory initiative began in 2013 as a way to leverage Emory's expertise in research, healthcare, and higher education to create and sustain employee health and wellness.
Key stakeholders from Emory University and Emory Healthcare engaged in an eight-month period of strategic planning that aggregated employee health assessment data, biometric screening data, healthcare claims, and other relevant data sets.
1,400 employees chose to participate in the Move More Challenge, and reported highly positive feedback about program.
READ MORE: Wearable Device Detects Cystic Fibrosis, Diabetes with Sweat
Emory relied heavily on an advanced communication plan that sent reminders, encouragement, messages, and hosted peer-to-peer engagement. Champion and leadership support helped to create even more networked wellness program. Other incentives such as subsidized wearables and prizes helped Emory register 30 percent of their employees into Move More, equating to 6,300 people.
By 2015, 89 percent of participants in the Move More Challenge beat the eight week challenge of averaging 5,000 steps per day.
Another 53 percent beat the three-month challenge, and 30 percent continued to do so after six months.
Eighty-seven percent of participants said they intend to become more physically active within six months, and 97 percent said they would participate in another Move More Challenge.
Ochsner Health System saw more than half of their wellness participants met CDC health guidelines
Ochsner made organizational changes to their wellness program, moving it from a manual process to a digitally-accessible platform.
To best leverage this, program stakeholders incentivized employees to participate with free wearable device that provided employees daily reminders and interactivity with their device-generate data.
Of the employees who participated in the program, 46 percent completed all program requirements to earn the wellness incentive. In addition, 62 percent of engaged employees met or exceeded the recommended levels of physical activity for good health as defined by the CDC.
They also found that company participants had lower healthcare costs than non-participants by in the Path to Wellness program, estimating a return of $3.20 for every healthcare dollar spent.
Understanding corporate wellness at this granular of a level helps other organizations leverage wearable technology into effective, strategic methods for improving overall employee/patient health.
"Through this effort, we found that forward thinking employers who have been early adopters of well-being best practices are also implementing wearables in creative and effective ways," said Jack Bastable, a co-contributor to the report and National Practice Leader for employee health and productivity at Century Business Services Inc.
"They're realizing success, in part, because they are supporting their device strategy with a sound communication strategy, making it financially feasible, and encouraging long-term use," he said.