Wearables and the Heart: Using mHealth to Detect Sickness
A Canadian hospital is using digital health technology in its ICU to measure heart rate variability, and may someday apply that to remote patient monitoring programs.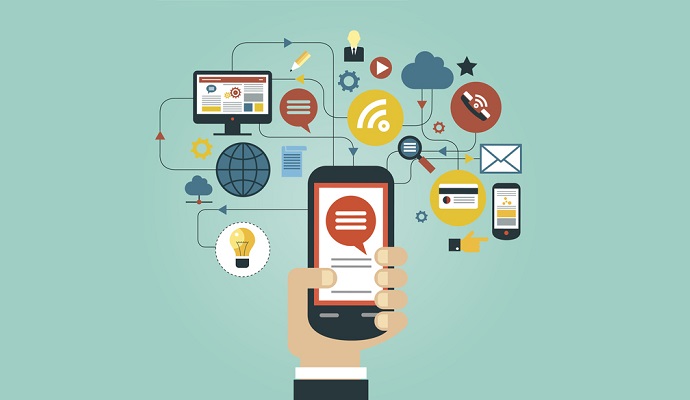 - A Canadian hospital is testing a medical-grade wearable designed to alert clinicians if an ICU patient is trending toward illness.
Rockyview General Hospital, a 650-bed facility in Calgary, is using a monitor developed by California-based Biotricity to measure heart rate variability (HRV). Whereas most wearable heart rate monitors can measure a patient's heart rate at intervals, Biotricity's medical-grade, high-resolution ECG is designed to measure the milliseconds between heart beats.
The idea, says David Liepert, MD, an anesthesiologist at Rockyview and University of Calgary professor who's leading the study, is to measure a patient's heart rate carefully enough to detect the subtle changes in variability in between the beats. That, he says, is what determines whether a patient's heart is struggling.
"It's not about the heart rate but about the number of milliseconds between each beat. Healthy people have a very specific sort of variability," says Liepert - as do patients in an ICU who are recovering from a major health issue, or period of stress. "There are patterns when that variability isn't good" that indicate stress and affect the body's ability to move around and fuel a healthy heart.
Liepert says the goal now is to focus on people recovering in an ICU, to map out HRV patterns that can be used to identify such issues as the development of sepsis (which can be spotted some 18 hours before the condition occurs), wound infections and blood clots, as well as the onset of stroke, diabetes and cardiovascular disease.
Eventually, say Liepert and Biotricity co-founder, president and CEO Waqaas Al-Siddiq, the study will expand outside the health system, with wearable monitors that can be worn by a patient at home, enabling clinicians to track their health for weeks.
Al-Siddiq says Biotricity's work with Rockyview is focused on creating a remote patient monitoring platform that will qualify for payer reimbursement. That means creating a platform that "gives doctors high-quality data over long terms with a high sample rate." It also means moving slowly from one stage to the next, studying how the wearable monitors work in ICUs and other departments and with different types of patients before looking at post-discharge capabilities.
It's a problem that has long plagued the wearable market. While consumer-facing fitness bands and smartwatches pledge to measure heart rate, they're typically inaccurate and not trusted by clinicians, who want medical-grade data. Several mHealth companies are working on clinical-facing wearables, starting with use cases inside the health system.
"Our research with Dr. Liepert will drive the development of our next-generation medical devices that provide more detailed, medical grade data while being easy to wear," Al-Siddiq said in a recent press release detailing the company's work with Rockyview. "Biotricity will disrupt how clinical grade data is captured, used and tracked by both sick and healthy people and will be instrumental in helping healthcare professionals reduce costs and support the move to evidence-based healthcare."
For Liepert, who became friends with Al-Siddiq several years ago after dealing with a virus that attacked his heart, the technology promises to help clinicians monitoring patients after a health scare as well as people who want to perform their own stress tests at home.
"Basically anything that stresses the body or reduces your ability to move around" could be detected and analyzed by HRV technology, he says. The challenge going forward will be to not only perfect the technology, but create a form factor that will be comfortable, perhaps even unobtrusive.
"Basically, we're working to detect the difference between sickness and health," he says.
Dig Deeper: