Wearables Can Help People With Heart Conditions - If Only They'd Wear Them
A new survey finds that three-quarters of people with heart disease are finding value in activity trackers, but few are using them in the first place.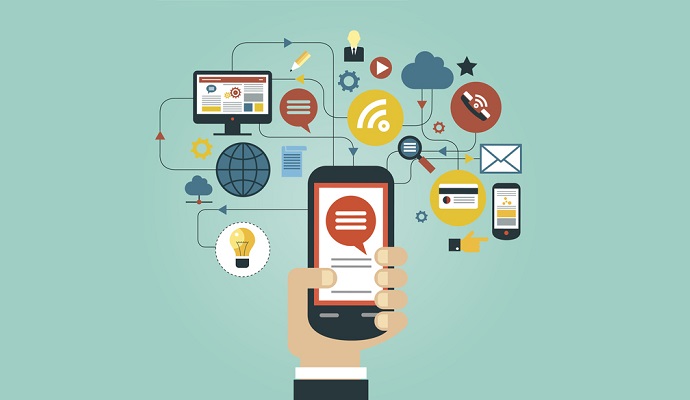 - A new survey finds that people with heart disease can benefit from activity trackers and other mHealth devices. Few, however, are actually using them.
According to HealthMine, three-quarters of people with known heart disease and/or risk said the activity tracker they're using is helping them. However, of the 501 people surveyed this month, only 27 percent are using trackers, and only 16 percent are using them to manage their heart health.
"Being connected to your health data can make a difference," said Bryce Williams, CEO of the Dallas-based consumer engagement technology company, in remarks accompanying the survey's results. "Millions of wearable fitness tracking devices will be incorporated into wellness programs over the next few years. But they need to tie into a larger, clinically-based strategy to help consumers know where they stand with their health, what they need to do and stay motivated to do it."
Consumer engagement is still considered the biggest barrier between consumer-facing wearables and a healthcare industry that's reluctant to take them seriously. One year ago, a survey conducted by MedPanel found that only 15 percent of doctors are even discussing mHealth apps and devices with their patients. And while more and more providers are looking for ways to fit the FitBit into their plans, they're still struggling with the sustainability question.
Some have argued that health and fitness devices won't catch on with healthcare until the data collected is clinically reliable, but others maintain that any wearable or device that compels someone to pay attention to his or her health has value, regardless of the data's accuracy.
READ MORE: Alaska Lawmakers Link Telehealth Growth to Better Broadband
Still, according to HealthMine, less than one-third of those surveyed use any kind of mHealth tool to manage their risk or condition, with the top four tools being an activity tracker or app, a blood pressure app, a heart rate app and a food or nutrition app.
Among the leaders in the patient engagement arena is Boston-based Partners Healthcare, whose Center for Connected Health focuses on finding mHealth technology that will be of value to both consumers and doctors. With consumers, the challenge lies in not only convincing them to use activity trackers or other tools, but keeping them motivated.
"I think activity trackers are quite powerful," Joseph Kvedar, Partners' vice president of connected health, told mHealthIntelligence.com last fall. "As I've said though, they've got to be paired with some kind of motivational messaging that keeps you engaged long-term."
According to the American Heart Association, close to half of all Americans have at least one of the three risk factors – high blood pressure, high cholesterol or smoking – for heart disease, and 27 percent have been diagnosed with heart disease. In addition, heart disease is listed as the No. 1 cause of death on the U.S., accounting for one out of every seven deaths and causing roughly $320 billion in direct and indirect healthcare costs each year.
The AHA is also throwing its support behind mHealth technology.
READ MORE: Amazon Alexa Challenge Envisions an mHealth Care Management Tool
"Numerous innovations in health information technology are empowering individuals to assume a more active role in monitoring and managing their chronic conditions and therapeutic regimens, as well as their health and wellness," the organization said in a scientific statement issued last August. "These advances are increasingly accepted by the public. Unlike the initial digital divide that placed computer use and Internet access beyond the reach of many older, disabled, and low-income individuals, mobile devices have been widely adopted across demographic and ethnic groups, especially those most in need of health behavior interventions."
Of those not using mHealth tools, 36 percent said they prefer "traditional" methods of health management, 34 percent said they wouldn't know which tool to use, 20 percent said they don't own a mobile device and 15 percent said they find the tools too confusing.
The holiday season didn't exactly help the cause, either. According to HealthMine, only 20 percent of those surveyed received a health- or fitness-related gift for the holidays, and only 10 percent said they received an activity tracker.
That only 15 percent of those surveyed said they were confused by wearables may be a sign that the industry is taking a serious look at designing consumer-friendly devices. One year ago, Accenture released a survey in which an astonishing 83 percent of consumers said they had problems using their smart devices. More specifically, one in four said the devices were too complicated, 22 percent said it didn't set up properly and 21 percent said it didn't work as advertised.