Wearables, Mobile Health Applications to Reach $32 Billion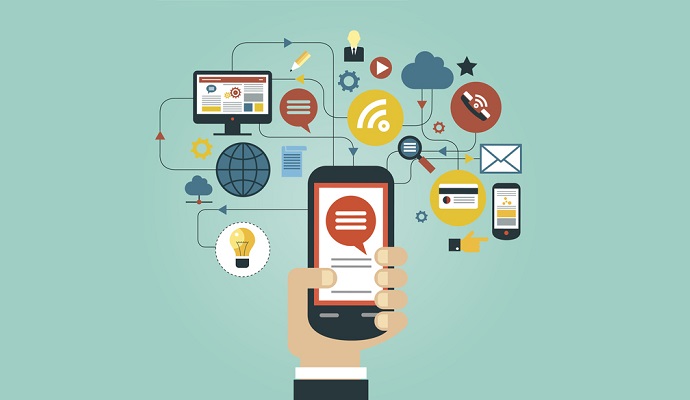 - Mobile health applications continue to impact consumers' lives, as more mobile tools geared toward improving wellness and fitness are developed constantly. At the HIMSS Annual Conference and Exhibition taking place in Chicago, Partners HealthCare announced a new partnership with Samsung Electronics, according to a company press release.
The partnership will be geared toward developing the next generation of digital health tools to improve wellness among the general population. To begin, the collaborating entities will develop software and focus on clinical research in order to create the tools needed for chronic disease management.
Remote monitoring will become a key component of this collaboration, as these type of telehealth initiatives allow for physicians to have greater control over their patients' conditions. It also leads to greater patient engagement and enables doctors to view medical information securely in near real-time.
Remote monitoring information like blood glucose, weight, and blood pressure, all provide doctors with a key overview of the patient's status and allows them to prevent any adverse events. Mobile health tools also allow patients to become more proactive with their own health and learn better medication adherence procedures.
"This unprecedented new partnership brings to bear the unique strengths of Samsung Electronics, the Partners Connected Health team and our leading healthcare providers, to expand the boundaries of digital health technology," Joseph C. Kvedar, MD, Vice President of Connected Health at Partners HealthCare, said in the press release. "Combining our real-world clinical experience and implementation of connected health solutions with their leading mobile and IT technology, we believe that, together, we can re-imagine the future of health and wellness and deliver innovative, convenient and powerful personal connected health tools."
A white paper released by the company IHS Technology further illustrates how mobile health technology is revolutionizing the medical industry. Wearable devices in particular are hitting the market in record numbers, as they are capable of targeting smartphone users and treating a wide variety of conditions from obesity to chronic rheumatoid arthritis.
The wearables market is actually predicted to establish 230 million units and reach $32 billion within the next four years. At this point in time, the fitness band is the most popular device in the mobile health sphere. This fitness-tracking tool includes key metrics such as electrocardiogram heart rate, breathing rate, blood pressure, and blood-oxygen levels. In order to be truly useful, mobile health applications need to have the ability to store data and gather the user's wellness information.
There are even mobile health applications that can be useful for newborns as well as the elderly population. The latest trend in wearables is to utilize the device as a type of smartwatch. The users are able to both place and receive calls along with text messages through the smartwatch as well as access apps and their schedules.
Due to this upsurge in mobile health applications, more healthcare companies are now investing in these technologies and attempting to develop greater provider interest in the platforms. The goals of remote monitoring, mobile health tools, and wearable devices is to lead to better patient engagement and care throughout the nation.