WellSpan Health Uses mHealth, AI to Improve Employee Wellness
The Pennsylvania health system is rolling out an mHealth platform developed by Sweetch to improve the health and wellness of employees who may be at risk of developing type 2 diabetes.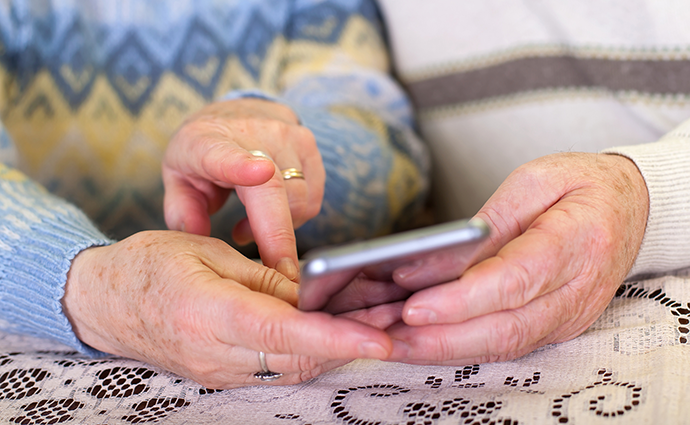 Source: ThinkStock
- A Pennsylvania health system is rolling out an mHealth platform that uses AI technology to help those at risk of acquiring type 2 diabetes improve their health and wellness.
York-based WellSpan Health, a six-hospital network covering central Pennsylvania and northern Maryland, is launching the Sweetch solution, which consists of an mHealth app and wireless Bluetooth connected scale, to its 15,000 employees in the first phase of a connected health program designed to reduce type 2 diabetes.
"This is the tool we have been looking for to augment our wellness assessment program," Charles Chodroff, MD, the integrated health system's Senior Vice President of Population Health and Chief Clinical Officer, said in a press release. "We have been leaders in developing effective wellness programs for our employees and the local business community for many years and have been providing detailed personalized assessments identifying chronic disease risk factors. This new smartphone platform will take our program to the next level, by helping to target those individuals who are at the greatest risk by giving them a super-personalized tool, which automatically adapts to each individual's life habits."
Developed by an Israeli digital health company, the Sweetch app processes weight measurements from the scale and smartphone-originated data streams, including geo-location, schedule, physical activity patterns, driving and walking routes, weather and surroundings, and creates personalized and contextual recommendations.
Company officials say the Sweetch platform "analyzes the user's personal, environmental and behavioral digital bio-markers" to create those recommendations, such as advising the user to take a five-minute walk to a nearby coffee shop in the middle of the day, based on his or her calendar availability, to achieve a 20-minute activity goal.
The app showed positive results in a study conducted earlier this year at Johns Hopkins University in Baltimore.
According to Johns Hopkins researchers, the 55 patients in the study, published in JMIR, saw retention rates of as high as 86 percent. On average, they saw increases in physical activity by 2.8 Metabolic equivalent (MET)-hours per week per participant, lost an average of 3.5 pounds, reduced waist circumference by 1.4 centimeters, and had a clinically meaningful reduction in A1C of 0.1 percent. Based on previous studies, a weight loss of 2.2 pounds translates into a 16 percent reduction in diabetes risk.
The digital health platform is one of many using machine learning to guide behavior change and improve outcomes in people with chronic conditions ranging from congestive heart failure to asthma.
With diabetes, for example, the Centers for Disease Control and Prevention (CDC) estimates almost 34 of the adult US population, or 84.1 million people, has pre-diabetes – meaning they have physical properties and a lifestyle that puts them at an increased risk for developing type 2 diabetes.
"Diabetes is one of the world's most common and costly chronic illnesses, affecting one in 11 adults globally," Dana Chanan, the CEO and co-founder of Sweetch, said in the press release. "AI and machine learning is a must-have for fighting this epidemic. We see a great opportunity to collaborate with a leading healthcare organization that has its mission to improve health through exceptional care for all, lifelong wellness and healthy communities."
The technology is also being used to help those living with diabetes.
This past spring, the U.S. Food and Drug Administration approved a stand-alone continuous glucose monitoring (CGM) system, developed by Medtronic, that reports blood sugar readings every five minutes and can detect a user's trending blood sugar levels up to an hour in advance. An app developed in a partnership with IBM's Watson Health, called SugarIQ, processes the data coming in from Medtronic's Guardian Connect CGM device and issues alerts when the readings trend too high or low.
"With artificial intelligence technology from IBM Watson Health, the Sugar.IQ assistant continually analyzes how an individual's glucose levels respond to their food intake, insulin dosages, daily routines, and other factors," Medtronic officials said in a press release. "Together with the Guardian Connect system, the Sugar.IQ assistant can turn difficult-to-determine patterns into personalized, actionable insights."