What Do Tomorrow's Doctors Think of Mobile Health Technology?
Nathan Ratner, a third-year medical student at the University of Minnesota and third-place finisher in last year's Elsevier Hackathon in Finland, talks about the promise of mobile health technology.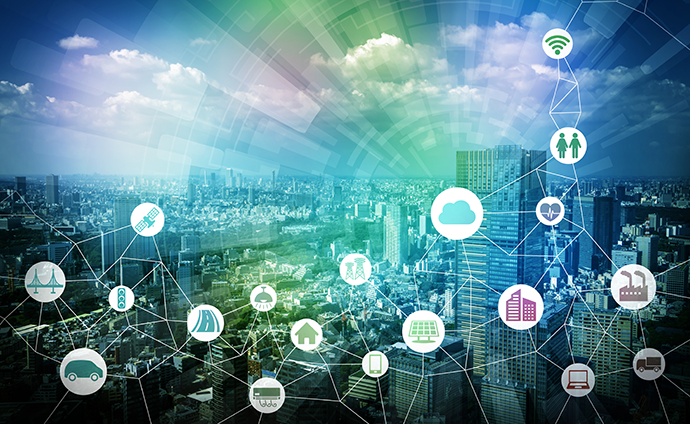 Source: ThinkStock
- Nathan Ratner is a third-year medical student at the University of Minnesota who placed third, with his team, in the 2017 Elsevier Hacks competition in Helsinki, Finland. In this Q&A, he talks about what today's medical students – and tomorrow's doctors – are looking for in mHealth and telehealth technology.
Q. How does mHealth (i.e. mHealth apps, digital devices, telehealth platforms) figure into your healthcare studies?
The ability to look up information in an efficient and targeted way is critical to getting the right information, right when I need it. For instance, UpToDate, which is an online resource designed by clinicians for clinicians, is a type of Wikipedia for healthcare professionals, and it has an incredibly wide database of peer-reviewed articles, written by MDs and PhDs. In addition, Johns Hopkins University produces an antibiotic guide. I use it through an app on my phone. Those are just a couple of examples of digital resources that I have utilized extensively throughout my medical education so far, and I plan to continue utilizing them throughout my career. It shows the potential for how much impact these kinds of services can have to really improve both the efficiency and efficacy of education.
Q. How do you see mHealth impacting the healthcare ecosystem?
The mobile phone or tablet is like the modern-day doctor's bag. Suddenly we as physicians have vast resources at our fingertips that enable us to better educate patients about their disease process, our recommendations for a treatment plan and possible side effects or complications. This is a huge benefit to the therapeutic relationship.
READ MORE: The Future of mHealth May be Health Industry Collaboration
Q. How would you like to use mHealth to improve healthcare?
I would like to use mHealth to facilitate greater interaction with patients. This is not mentioned that often, but I think it is one of the greatest benefits of mHealth. When you have a situation where you have an expert who has all of this knowledge in their head, and they're just dispensing edicts, such as, "This is what I think you have (and) this is what I think the appropriate treatment is," whether intentionally or not, it can create an asymmetric power dynamic. However, if you are able to look up information with the patient, that facilitates a more collaborative relationship. Building that therapeutic alliance is more important than ever, because there are so many conditions that require a tremendous amount of active patient management and self-care in order to ensure successful outcomes.
An easy criticism to make is we're devaluing the doctor. People may say, "Well, anyone can just look this information up." But I don't think it's the access to the information that's actually going to change medicine, because doctors still need to know all of this. Medical school is not going to get easier. What's going to change is how we share information, how we communicate, and my hope is that, as the system of global health becomes more robust for physicians, the same thing will happen for patients. I want to see the health literacy patients possess increase.
Q. How do hackathons help the healthcare industry to understand the challenges and opportunities of mHealth tools and platforms?
They are rare right now, but I actually think that hackathons are critical to progress and innovation in the healthcare industry. One of the refrains I was surprised, but also quite happy, to hear was these very high-level product development and marketing executives remarking that, as a result of the hackathon, they had a much better understanding about the needs and wants of medical students. Having such a massive organization in our sphere, with access to a remarkable and diverse portfolio of information allowed them to see how some of the nuances, details and specifics of how medical students and medical professionals actually use that information in our daily lives. A general sense of how the information is used is helpful, but understanding some of the specifics of the situations can really go a long way towards better patient care, better health literacy and better patient health literacy. Hackathons can bring people from different parts of healthcare and mHealth together to collaboratively solve some of the greatest issues we face in medicine.
READ MORE: Consumers, Doctors Still Aren't Agreeing on mHealth's Goals
Q. In your opinion, what challenges or barriers do healthcare providers (hospitals, health systems) face in adopting mHealth and telehealth?
Adoption of any IT system is inherently slow, but hospitals - compared to some other types of industries - have been really supportive of using new types of technologies to support patient care. There needs to be a patient-driven data collection method that's verifiable, and we need to have a system of care which can utilize that data to improve patient outcomes. I don't think we have either at sufficient levels right now.
User-driven data and being able to create algorithms for automatic alerts is definitely the next level of care. Targeting care would allow physicians and patients to do the right thing at the right time which can make a much bigger difference than doing the right thing at just some random time, which happens to be seeing a doctor whenever it can be scheduled.
Q. Is mHealth/telehealth being used in such a way that it negatively affects healthcare? Could it, and how?
I think the greatest risk is how information is shared with the general public. If it's done right, then the good information gets through, and it's accessible. When it goes wrong, patients can end up doing themselves a disservice. Patients do their own research and develop ideas about what may be wrong with them and what it will take to cure them based on that information. When physicians inform patients the interpretation of the patient's research is not correct or does not fit the situation, physicians risk losing physician/patient trust. That's happening now.
READ MORE: What Telemedicine, Telehealth Resource Centers Offer to Providers
Information that's made accessible to patients needs to be done in such a way that there's a clear bright line between the information that's valid and information that is not. The mHealth ecosystem is being formed right now; if there isn't a lot of care taken to really educate patients and form these systems so that there's a clear delineation between what's information you can trust and what's information that may have an agenda behind it, you could see issues at a much bigger scale than we have now. But this is also one of the issues that mHealth can have a tremendous role in solving.
Q. What do you want to do with mHealth/telehealth in the future? What single invention or program do you most look forward to seeing?
I'm most looking forward to services that can interact with patients in a way that help to give them critical information when they need it. I imagine a SIRI-like device that could access your medical record, know your history and, with the algorithm, be able to synthesize that information and give you a quick and reliable answer to the question, "Do I need to go to the emergency room for this?" "No, you called a bunch of times before about this, and you don't need to worry," or "Yeah, you should go to the emergency room."
Medicine, especially at the primary care level, and even at the specialist level, will become more automated. It's inevitable. One thing I hope to pursue through my career is to maintain the human element, to really emphasize communication and relationship-building within these technologies, like the economist Richard Thaler, who was awarded the 2017 Nobel Prize for Economics. All of his work was building humans back into these very analytical economic models, and I think there's a lot of benefit and cost savings that comes with automation, but I do think that we run the risk of losing the human relationship, that research shows, is in fact critical to positive therapeutic outcomes.
Q. Is there more that could be done at the educational level to promote mHealth?
Definitely. Faculty and medical school initiatives really do a great job of encouraging accessing data online and informing us about resources. Medical education is reaching a tipping point of undergoing a radical shift. One of the most important skills I've learned through my education so far is to remain curious and take the initiative to research things on my own. Building that kind of dynamic into the very essence of medical education will produce a really high-quality physician trainee at the end of it, and mHealth products can play a really beneficial role in that.
Q. What have you learned about the mHealth/telehealth industry that has surprised you?
Honestly, the thing I've been most interested in recently is the success of telehealth in sharing medical knowledge, especially for places where there are physician shortages. The two most prominent examples right now are stroke codes in rural hospitals, where there's no on-staff neurologist. There's a service that allows emergency physicians to immediately have access to a neurologist. For example, I'm in Minnesota, and in northern Minnesota there are some rural areas where there's just no on-staff neurologist at these critical access hospitals, but with the push of a button they can have a neurologist – literally, a world-class neurologist at an academic health center here in the Twin Cities, on the video screen, and they can look up a patient's records and talk through the entire management of the stroke with the emergency doctors. What that does is saves critical minutes and seconds from having to transport that patient to a different hospital, to being able to manage it right there and try to save as much brain tissue as possible.
The other example of a good telehealth initiative in which I'm really interested is mental health. There are these new studies that are coming out which show that telehealth for therapy is no worse than in-person therapy for patients who deal with depression. Acute psychiatric disorders are different, but for things that you would manage on an outpatient basis, it has about the same efficacy or success rate, or has roughly the same outcome.
I think we're starting to see the power of this technology and the ways in which it can improve access to medical care for patients who may not have had it previously, and especially specialist care. There's no question that the medical healthcare industry and healthcare system faces some grave challenges, but we're starting to see the ways in which we can utilize technology to help address those, and I'm hopeful and confident that will continue. I'm excited to see how medicine evolves through my career.